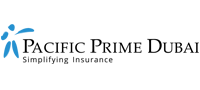 How data can improve wellbeing programs and reduce costs
Employee wellbeing programs have grown in popularity as organizations/employers seek to create a healthier, happier, and more engaged workforce. A well-designed program will help engage the workforce, increase productivity, and ultimately reduce the cost of group health insurance plans. This is particularly true given how more employees are seeking help for their physical and mental health. However, all of this comes at a price to organizations.
Employers have to invest heavily in relevant benefit options that can become expensive over time. Fortunately, predictive analytics can help HR professionals and business leaders identify behaviors that are responsible for driving benefits costs. Furthermore, leveraging data can dramatically enhance the efforts made to increase employee wellness while reducing costs where possible and making programs sustainable.
To give you a better understanding, this article by Pacific Prime Dubai looks at how data can improve wellbeing programs and reduce costs for organizations.
Optimizing wellbeing programs with a data-focused approach
For the organizations of today, a properly designed, data-driven wellness plan can help them personalize their offerings and monitor their uses more efficiently. This can help improve the overall effectiveness of their wellness programs, which leads to higher utilization and promotes better health results for employees. Here are some of the benefits of a data-driven strategy to improve wellbeing programs in the workplace:
Firstly, it helps define short-long term goals for their wellness program.
Secondly, it helps identify different types of data that need to be collected, tracked, and evaluated.
Thirdly, it helps match the right employee benefits solutions that are sustainable and cost-effective.
Fourthly, it allows employers and employee benefits providers/specialists the chance to work closely together and share vital information.
Last but not least, it helps pinpoint the exact areas where companies should allocate more or fewer resources, such as mental/financial health programs, smoking cessation, Employee Assistance Programs (EAPs), wellness programs, gym reimbursements/memberships, scholarships/tuition reimbursement, etc.
Further reading:
Sources of data for employers to consider
A data-driven wellness program can provide a clear picture of workforce wellness by collecting, assessing, and evaluating real-time information from sources, including:
Claims
Registration details
Utilization of benefits
Demographic details
Monthly and quarterly employee feedback
Individual appraisals
General company surveys
Plus, with employees' consent, employers can also review biometric screening tests and health-risk assessment questionnaires to gain better insight into the needs of individuals. The above data sources can help employers optimize their wellness programs through customized, manageable, and targeted resources. When introduced to employees, the offerings will likely drive better health outcomes as they are more relevant to their needs.
Leveraging data to design cost-effective wellbeing programs
Employers can use data to understand where the highest healthcare claims are occurring and deliver programs targeted to the workforce's needs. By closely analyzing data such as healthcare claims and health-risk assessment, it's possible to reveal the most common health conditions or concerns, as well as the biggest drivers of costs.
More so, employers can pick up on health concerns that are contributing to higher costs. For instance, if employees claim more for, say, a chronic condition, employers can also introduce a kind of chronic care program to help those employees access resources to improve their health and manage their care. In turn, this can have a long-lasting benefit to those with common chronic health conditions. Employees will likely claim less as their chronic health needs are being met, which leads to lower costs.
This is one way in which data can target specific health concerns and allow employers to adopt ways of resolving them and reduce/save costs in the long run.
Customizing an employee benefits plan
Although it's reasonably easy to get an employee benefits plan designed, getting one that's tailored requires a different level of expertise. Employers should understand that employees across the workforce will be of different ages and prioritize benefits based on their current needs. This also means a large amount of data will be needed to fully grasp the needs of employees and match them to relevant solutions.
Processing all this data can be painstakingly hard, but with the services of Pacific Prime Dubai, our experts can advise you on how to:
Best allocate your budget on wellness initiatives in your company;
Develop a bespoke employee benefits strategy;
Access our "Prime Care Portal" – a state-of-the-art benefits management portal; and
Utilize flexible benefits plan options.
Further reading:
5 tips for designing an employee benefits program
Wondering how to design an employee benefits program? See our 5 bonus tips below:
Firstly, identify your business goals
Secondly, calculate your budget
Thirdly, know your options
Fourthly, build a benefits package
Lastly, engage an expert
Download a copy of our guide to Structuring an Employee Benefits Plan to learn more!
Get in touch with Pacific Prime Dubai
Are you looking for expert advice on employee benefits or group health insurance in Dubai? As a leading employee benefits specialist and health insurance broker, Pacific Prime Dubai can help you find the most suitable solutions for your needs and budget. Contact us to get started today!