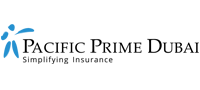 3 tips for clear employee benefits communication
Are you struggling to communicate your employee benefits to the workforce? If so, you'll be surprised to learn that it could be the communication strategy you are using (or not using) to reach out to your employees.
Knowing your position, it's probably wise to stop and consider what it is you can do to improve your approach to communicating benefits. After all, if employees do not understand the available benefits and how to utilize them to resolve their needs, then your efforts will surely be wasted. In the end, not only will you see lower performance from the workforce but the investment you make will impact your bottom line.
To improve your benefits communication, this Pacific Prime Dubai article reveals 3 tips for employers to apply when communicating benefits to the workforce.
1. Focus on the value of benefits being offered
When announcing new employee benefits to your workforce, the first thing you should be addressing is why you are offering the benefits to the workforce. This is because employers tend to put benefits in front of employees and expect them to understand right away. However, this approach, if you ask the employees, doesn't help employees understand why they are available in the first place.
The water bottle concept
Basically, from the onset, you need to focus on the values of the benefits and why each one is part of the employees' benefits package. Essentially, you want to treat employees like customers.
For instance, if you are selling a water bottle and customers do not think they are getting value for money, then you will find it hard to generate revenue and therefore profitability. However, if you mention the value of the water bottle being made out of 100% recycled material and that 10% of your profits is going to a charity of their choice, then customers will see the value of the water bottle. In turn, they will be more willing to buy it.
Linking the values of your benefits
Try indicating the values or the promise in which each benefit offers such as helping employees feeling less stressed and more productive, living healthier lives, etc. All in all, with clear communication, you can help employees derive value from the benefits available.
2. Keep your benefits communication simple and clear
The last thing employees need is to receive information about their benefits which is difficult to understand. As a standard best practice, your benefits communication should be thorough, but brief.
Be clear in your communication
Did you know? Precision and brevity of language ensure that employees engage, read, and understand the message about the benefits presented to them. And depending on the channel or platform you use to communicate employee benefits, you should avoid overwriting or using technical jargon. Inevitably, these could lead to confusion and misunderstanding.
Simplicity is the key
In terms of simplicity, you should offer your employees a single, flexible point of access to personal and professional information. By doing so, you are making it clear the location of important information, as well as other resources for reference.
Adopt technology to enhance the employee benefits experience
Have you considered adopting technology when it comes to employee benefits? In fact, 84% of employers that were surveyed by Employee Benefits utilize business technology. If you are not, then you could be missing out!
When aligned with your company's employee benefits plan, technology can reduce administration, help with reporting, and offer greater insight. While for employees, technology means greater accessibility.
Further reading: 6 tips for future-proofing your employee benefits scheme
3. Listen carefully and determine what your employees want
Are you the one doing all the talking when it comes to communicating benefits. This can discourage employees – especially if what you say doesn't relate or help them to understand what you are offering. Instead, it could look like you are sending out countless waves of information that yield little to no results.
So rather than being the one speaking, you should try giving employees the space to provide feedback and ask questions. Just like how customer reviews and feedback is important for your business operations and growth, the same goes for employees.
Incorporate multiple channels for employees to communicate
Employees typically crave a way to make their voices heard and ask important questions, as well as provide feedback on their work environments and culture. Generally, communication channels should run both ways. Try these channels to help your employees voice their concerns and ideas about a particular benefit or need:
Q&A sessions – These can be read quickly and forwarded to employees across the workforce. More often than not, some questions may be relevant to many employees seeking the same answer.
Email surveys – Employees can do a quick survey via email. Additionally, employees will also have access to their emails whether in the office or working from home. It's also confidential and flexible.
Anonymous polls – This method is invaluable as it takes seconds to complete. They are typically neutral and ask closed-ended questions. You could also provide a comment box below to gather further details. This could be relevant to employees whose options do not appear in the poll.
All in all, the feedback will also allow you to gain a greater perspective of what employees need. This is particularly useful when designing or improving your employee benefits plan.
Further reading: UAE employees expect more comprehensive employee benefits after COVID-19
How can Pacific Prime Dubai help you improve your benefits communication?
At Pacific Prime Dubai, we know to a high degree what employees want and the obstacles businesses like yours will face when offering or designing employee benefits – especially now with the ongoing COVID-19 pandemic.
With over 20 years of experience and knowledge, we are the go-to specialist for employee benefits in the UAE.  We can also offer solutions to help retain and attract talent while protecting your bottom line.
As an employee benefits broker in the UAE, we offer numerous corporate benefits solutions such as corporate health insurance and wellness programs to help keep your workforce healthy and happy.
To get in touch with a trusted employee benefits expert, feel free to contact us and discover what we can offer you today.