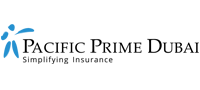 How to spot a scam: Stay alert and safe with these tips
Have you received a supposed text from Emirates Post or come across a too-good-to-be-true flight deal? Hopefully you didn't respond to either, as fake text messages and cheap airline tickets are some of the latest scams affecting UAE residents. Consequently, it's about time you know how to identify a fake text message or how to spot a scam. This Pacific Prime Dubai article will get you up to speed on two common scams circulating in the UAE to help you stay alert and safe.
3 ways to identify a scam message
A fake spam text example worth knowing is one that says you have a package waiting to be delivered yet have to pay a nominal shipping amount to receive it. While it may sound possible, don't click on the payment link before you're sure that you're not about to fall victim to a phishing attack.
Gulf News recently wrote an article discussing the Emirates Post scam, following numerous social media posts from the postal service provider. Through their awareness campaigns, Emirates Post continues to remind UAE residents to stay vigilant and ensure that the message they receive is real. Emirates Post offered three ways to tell if you've received a scam message.
1. The email address
Have a good look at the email address as hackers use domains that are as close as possible to the brand they're targeting. If you can't see the complete email address, simply tap on the sender's address name to reveal it. The domain name (the part that follows the @ in an email address) will let you know where the email actually originated.
Take the following sender as an example: Emirates Post <mail.emiratespost.ae@kpnail.nl>.
While Emirates Post might look like an authentic sender, the domain name (kpnail.nl) clearly tells you it's fake. You can also run the email through a scam email checker if you're still unsure.
2. The phone number
What if you receive a Whatsapp alert instead of an email? Fret not, as there are also scam signs for those. Firstly, don't rely on the profile picture alone as anyone can add an official logo. Pay attention to the phone number instead. WhatsApp messages from Emirates Post won't be from a private mobile number. What's more, you can easily tell that an account is verified if it has a green check mark next to it.
3. Payment links
Avoid clicking on suspicious payment links and stick to official channels to be safe. Emirates Post has stated that customers can track shipments and contact customer service representatives through WhatsApp. What they can't do is pay for shipping or a parcel, as that must be done through Emirates Post's official website or mobile app.
Cheap airline ticket scams
An article by The National talks about the dangers of purchasing cheap, last-minute airline tickets as a man was recently arrested by Dubai Police. The man created a fake online travel agency and used a stolen credit card to book tickets for dozens of people. According to Col Saeed Al Hajiri, Dubai Police's Cybercrime Department Director, airline ticket fraud is common during the holiday season.
With that said, the emirate has witnessed a significant decline in cases. Between 2009 and June 2022, Dubai Police recorded 36 airline ticket fraud cases. The latest incident is the first of its kind this year, while 8 were reported in 2021 and 2 in 2020 as travel was at a standstill due to the COVID-19 pandemic.
Tips to avoid airline ticket scams
Your best bet is to book your airline ticket directly through verified airline companies and agents, says Col Saeed Al Hajiri. Official channels are the way to go, as scammers are known to make fake websites that look like an official agent or airline company. Also, only work with travel agents that are approved by the UAE's Economic Development Department and always check their permission or licenses.
Reporting scams and online fraud
If you receive a message, text, or email that you suspect to be a scam, take a screenshot and send it to the company's customer service. For Emirates Post, you can send screenshots of any suspicious activity to custservice@emiratespost.ae or call 600 599 99 (toll-free). Additionally, UAE residents can report any illegal online activity through various platforms, including:
Stay healthy with Pacific Prime Dubai
Speaking of protecting yourself, one way to ensure your health and safety is by securing comprehensive health insurance. Whether you're looking for short term and travel insurance in Dubai or family insurance overseas, Pacific Prime Dubai has a plan for you.
As a reputable insurance broker with over 20 years of industry experience, Pacific Prime has the knowledge and expertise to ensure you get the best plan for your needs and budget. Additionally, you'll get access to our expert insurance advisors and value-added services at no extra cost compared to going directly to an insurer.
Contact us for impartial insurance advice and a free plan comparison today!