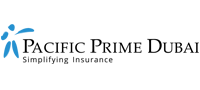 Pacific Prime's complete relocation guide for French expats in Dubai
It's been a long time coming, but after many requests from our French clients and communities, we have finally published our complete relocation guide for French expats in Dubai. The comprehensive guide has been put together with the needs of French expats in mind. However, expats from all backgrounds and walks of life will also find this general guide useful.
This easy-to-navigate and interactive online guide provides information and references to different aspects of living and working in Dubai. You will discover various categories, from Dubai's healthcare system, to searching for accommodation in the emirates, and even which schools to check out for your children.
Our experts at Pacific Prime Dubai have carefully gone through every aspect of the guide, and can guarantee that you will learn a thing or two if you plan on relocating to Dubai and living as an expat here. Without further ado, let's give you a brief tour of what this informative guide offers.
What does our complete relocation guide for French expats in Dubai cover?
Our comprehensive guide is divided into 7 detailed sections that aim to provide expats with basic knowledge of what it means to live, work and enjoy life in Dubai.
1. A word about Dubai, UAE
This section provides a few short and easy-to-understand snippets of what Dubai is like, especially for French expats looking to start a new career here. Basically, a general overview to help spark excitement about moving to Dubai!
2. About Dubai's healthcare system and expat/family health insurance
This section is a must for new French expats. Securing health insurance before you enter is a must, and Pacific Prime Dubai can help you secure plans for your specific needs and budget.
Further reading: Expat health insurance
In this important section of the guide, we provide an overview of the healthcare system in Dubai, followed by the steps for applying for public healthcare in Dubai, as well as some popular frequently asked questions. If you haven't already secured health insurance, feel free to contact us at the end of this article, or head directly to the relocation guide and reach out to an insurance expert there. We look forward to hearing from you!
3. Getting a work permit and residency visa for Dubai
Before you call Dubai your new home, you'll want to get a job there (unless you plan to retire early and move here, that is). This section is designed to help those looking for jobs and explores the top 10 business sectors for French expats, which is a useful starting point for any expat. We also provide tips on what to discuss with your future employers when it comes to employee benefits. Don't forget to read our blog articles listed throughout the guide. These offer more depth into the topics discussed in the sections. Enjoy!
4. Searching for accommodation in Dubai
One of the most challenging things to do when moving over as an expat is finding a roof over your head. Fortunately, we have made searching and understanding easier for you throughout this section.
We have introduced the different types of accommodation available, explained what they are like, and even broken down the process of renting or buying as an expat in Dubai. Make the right decision for yourself (and your family, if they are with you) by going through this section.
5. Getting around Dubai
As an expat, you'll want to know how to get around, especially if you plan to work and enjoy Dubai's lifestyle. In this section, we go over the different modes of transport, from taxi to metro, bus, car, and even by boat. Learn about what to expect and the fares or cost of transportation.
6. Securing a school placement for your child
Now, if you have family moving with you, your priority will be to check out the types of schools your children can attend. For French expats, there are many French international schools that you can contact to secure places for your children. In this section, we go through some of them and provide details of their rating, fees, location, and even contact details.
7. Joining a French expat community in Dubai
Lastly is a short section dedicated to those keen on joining groups and networking. We have listed a few sources for French expats to consider. But if you are keen on learning more about such events, our Pacific Prime Dubai experts can help share more information.
Who to speak to for health insurance matters and expat life in Dubai? The answer is Pacific Prime!
Pacific Prime Dubai has been the go-to broker for insurance matters in the UAE and for getting insights on what expats need in the emirates. As an award-winning insurance brokerage in the region, our reputation for providing impartial advice and helping expats secure insurance has exceeded expectations from the expat community. We continue to put expats' needs first by building a strong understanding and relationship, which helps us take care of what's required regarding insurance.
With over 20 years of experience, we can help you secure a comprehensive expat health insurance plan to help kickstart your journey here and offer complete peace of mind.
For a FREE quote, contact us today!