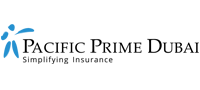 More than 50% of one-year Dubai medical coverage plans have not been renewed
If you've read recent news headlines in Dubai, you might have come across a number of articles reporting that more than 50% of one-year policies have not been renewed since the beginning of 2018. This finding is somewhat alarming, as it counters Dubai's Health Insurance Law which stipulates that all residents – including expats – must have a minimum level of medical coverage that includes benefits for select inpatient and outpatient treatments, as well as a number of other services (e.g. cancer screening and treatment, maternity care).
Here, our team of experts investigate the main reasons behind why such a high percentage of one-year medical policies have not been renewed.
Background on mandatory health insurance requirements in Dubai
Before looking into why more than half of one-year policies in Dubai have not been renewed since the beginning of the year, it would be prudent to first provide an overview of mandatory health insurance requirements in the Emirate.
By law, all residents in the Emirate must have health insurance that meets the Dubai Health Authority's (DHA) minimum requirements. Uninsured persons will find themselves liable to a monthly fine of AED 500. Key mandatory medical coverage requirements in Dubai include:
All policies must have an annual limit of at least AED 150,000
Pre-existing conditions must be covered in full after an initial 6 month waiting period
Maternity treatment must be covered
Plans must cover care in Dubai, plus emergency treatment in all other Emirates
Inpatient care and outpatient care must be covered (co-pays will apply)
Medications must be covered up to AED 1,500
In addition to the above requirements, the DHA implemented several welcome enhancements to mandatory medical coverage in recent years. As of the time of writing this article, even the most basic plans in Dubai must cover the following:
Diabetes screening
Heart disease screening
Breast, colorectal, and cervical cancer screening & treatment (covered in full)
Newborn and developmental screening (BCG, Hepatitis B, and neo-natal tests)
Of course, those with more comprehensive private medical insurance or employer-provided medical coverage plans will benefit from far more extensive benefits. For example, more comprehensive plans tend to feature:
A much higher annual coverage limit
Low or zero co-pays
An extensive network of providers
Worldwide coverage
Dental treatment coverage
Optical benefits
A wide range of preventative care benefits (e.g. annual health check-ups)
Vaccination coverage
And many more
Why have so many one-year medical coverage plans in Dubai not been renewed?
In Dubai, all foreign residents must have medical coverage throughout their two-year residency term. As not every single person here will stay the full two years, the main reason why such a vast number of one-year policies have not been renewed since the beginning of 2018 is simply because a number of policyholders have either:
Relocated back home
Switched to their company's group health insurance scheme
Moved to another country
Another main reason to note here is that some policyholders may have secured a one-year medical coverage plan as part of their two-year residency visa requirements, but did not renew their policy the following year even though they're still living in Dubai.
We believe that most of these people are probably not fully aware that they would face a large fine (AED 500 per uninsured person, per month) upon renewing their visa after the current one expires. Not only that, but they will also need to pay for a new medical coverage plan when applying for their next two-year residency visa.
Things to consider when renewing medical coverage in Dubai
It is important to note here that if you miss your renewal deadline, as we mentioned above you'll find yourself liable for an AED 500 fine for every uninsured month. We've actually addressed a number of health insurance renewal tips in one of our previous articles, but here's a recap of the key things to keep in mind when renewing your medical coverage in Dubai:
Are you happy with your current medical coverage plan and provider? – If you're not happy with your provider's service levels, or your plan's benefits, it might be time to consider a new plan.
Have your circumstances changed? – Maybe you're recently married. Or perhaps you just welcomed a new bundle of joy. When renewing health insurance, it's a great time to add new dependents that you might be caring for.
Will you be travelling often? – If you travel or relocate often, you might want to consider securing a plan that features worldwide coverage.
Get in touch with Pacific Prime Dubai today
To secure the best renewal outcome, your best bet is to engage the help of a leading broker like Pacific Prime Dubai. Our in-house renewals experts reach out early to ensure you have plenty of time to review your current medical coverage plan, and explore other alternatives if you so choose. For a free quote and/or some impartial advice, contact us today.
Jessica Lindeman is a Content Strategist at Pacific Prime. She comes to work every day living and breathing the motto of "simplifying insurance", and injects her unbridled enthusiasm for health and insurance related topics into every article and piece of content she creates for Pacific Prime.

When she's not typing away on her keyboard, she's reading poetry, fueling her insatiable wanderlust, getting her coffee fix, and perpetually browsing animal Instagram accounts.