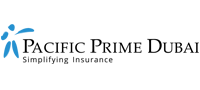 5 top ways to celebrate Diwali in Dubai 2022
The festival of lights is just around the corner and the festivities are starting up. Diwali is a festival where people come together, indulge in delicious food, exchange gifts, decorate homes with light, and celebrate the spirit of togetherness. If you are an expat living in Dubai, you must already know all the great ways the city-state celebrates Diwali. This year, Diwali falls on the 24th of October in Dubai. The vibrant festival will run over five days with celebrations for Diwali in Dubai, including fireworks, mouth-watering feasts, and more.
In this Pacific Prime Dubai article, let's go over the must-visit Diwali celebrations in Dubai 2022.
1. The Waterfront Market's Diwali Festival
From Diwali-inspired activities to live performances, the Waterfront Market is your one-stop destination for everything Diwali! Celebrate the vibrant festivals with your friends and family by spending the day decorating dias, getting your hand decorated with henna, painting rangoli, and more!
2. Diwali Dhamaka Festival
What is Diwali without a bit of dancing? Dance away at Dubai's biggest Diwali festival by Truckers UAE. The event is fun for both singles and groups and offers delicious food from over 20 food trucks. Moreover, you can also indulge in Diwali shopping from more than 50 vendors, including festive clothing, jewelry, decor, handicrafts, and gift hampers. So, go on to dance away to the tunes of Nooran Sisters, Kutle Khan, DJ Frenzy, and Pure Bhangra from Oct 22-31, 4 PM -12 AM at Souq al Marfa, Dubai Islands.
3. BurJuman Mall's Diwali Bazaar
The level 3 Pavilion Garden Area at the BurJuman Mall is ready to dazzle with Diwali festivities this October. Explore fashion, decor, accessories, and Diwali-themed sweet and savory treats. In addition, there are more activities, such as a makeup master class, henna painting, diya painting for the kids, rangoli painting, and more.
4. Diwali festivities at City Centre Deira
Take part in explosive dancing, drumming, Bollywood Zumba workshops and more at the City Centre Deira. And there's some more good news, if you spend Dhs 300, you get a chance to win a gold coin worth more than Dhs 1,000. The event lasts from the 14th – the 30th of October.
5. Global Village
The iconic Global Village of Dubai is the place to be this Diwali, with festivities starting on the 25th of October. You can expect everything festive, from Bollywood shows and shopping to cultural performances at the India Pavilion. And when it's time for food, there is a chaat bazaar featuring delicious Indian street food. In addition, you can also witness a stunning musical firework display on October 28.
Secure health insurance with Pacific Prime
Pacific Prime Dubai has over twenty years of experience in the insurance industry and knows the ins and outs of UAE's insurance requirements for expats and locals. Finding the right health insurance plan can be challenging and expensive. Our experts can help curate a plan that meets your requirements and budget.
Whether you are looking for personal health insurance, family health insurance, maternity insurance, or expat international health insurance, Pacific Prime has comprehensive plans waiting for you. Get in touch with Pacific Prime Dubai for a FREE quote and unbiased advice.
Latest posts by Lakshmi Chirumamilla
(see all)