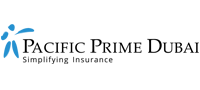 Using price comparison websites for your health insurance needs
By now, everyone will have had at least one experience of shopping online. We're in a digital age, and sites like eBay and Amazon have helped make purchasing consumer goods and services via the internet as common as having a smartphone. Online aggregation sites have also become widespread; think Webjet for flights, Trivago for hotels, and Souqalmal for banking and finance related products. The insurance industry is no stranger to such technology. There are more and more insurance aggregation websites popping up globally to allow product and price comparison on a range of insurers and their offerings.
How good are they? What are the risks associated with using them? This week, Pacific Prime Dubai explains what you need to know about using insurance price comparison websites in the Middle East.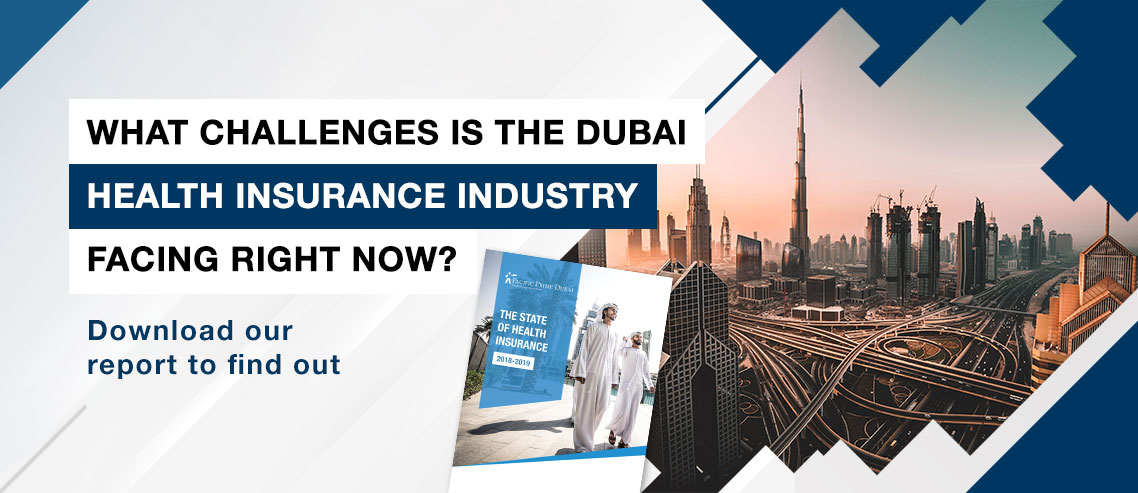 How do price comparison websites work with insurance?
In general, price aggregators work by securing the right to list a company's products, services, and prices on their website, and allow users to compare them with similar products or services of other companies. The basic idea behind it all is that companies get extra exposure while consumers have their purchasing decisions made simpler by not having to look for product and service information in a number of different places. Using a price comparison website, they can have all the handy and necessary info they need in one place.
For insurance products, price comparison tools and websites can help consumers get a quick, initial quote for coverage based on their circumstances. This is an important difference from some other price aggregators. Insurance is very affected by personal or specific circumstances, such as the price of your vehicle for car insurance or if you have pre-existing conditions for health. Most price comparison websites offer quotes for coverage, with a final premium price to be determined once an insurer has had time to fully gather and assess your situational information.
Price aggregators need buy-in from insurers to be effective. Consumers, when making comparisons, will often want to know a range of things; who are the cheapest, who offer the most benefits, who has the most options? While there are insurance names and brands they'll know and trust, there may be some they don't. If insurers, especially trusted companies, choose not to grant rights to be listed on a particular price comparison site, that site may just fail to meet the expectations of the consumers they wish to attract.
Are they legit?
Price comparison, whether in insurance or otherwise, are not new concepts; online aggregators have just made the jump in utilizing the power of online shopping. Independent insurance brokers are effectively the same thing, and most of the aggregators you might use online will be owned and operated by a broker. Our own online quotation tool is a great example of such aggregators. In Dubai, as in many countries, being an insurance broker requires a license in order to be legal. This is done to ensure consumer protection, as well as the health of the market itself.
There may be some price comparison websites that are not licensed brokers. Their business model may be to be a "middleman's-middleman" of sorts; effectively advertising the plans of actual brokers, and offering no direct sales services themselves. This may be illegal in some countries, but fine in others. Choosing to use such companies may come with some risks, such as these sites will lack consumer protections and redress options should something go awry.
In fact, the lack of regulation regarding insurance comparison websites came up in a report released last year. It noted that the UAE as a whole was seeing the beginning stages of a price comparison website market for insurance products, and suggested that there were some risks to consumers the way things are currently overseen.
Security risks to both insurers and consumers' private information
One of the first concerns raised was related to the security and protection of private personal information, as well as the intellectual property of businesses and insurers. Insurance companies contracting to allow their information to be published on an aggregation site are effectively sharing competitive information related to risk databases, rating structures, and pricing intellect. Private individuals may be disclosing their identity, banking, and credit card information to these sites.
Cybersecurity fears have made it clear that some potential regulatory oversight is needed in order to ensure that the price comparison website market has effective, standardized expectations in place to ensure that these sensitive types of data and information are well protected.
Misrepresentation of products
Another issue outlined in the report is that there is a risk of middlemen, either intentionally or accidentally, misrepresenting an insurance product. Such actions can leave both a consumer and insurer at odds in terms of who should be responsible for miscommunications as price aggregation websites can claim that their role was simply to sell the policy, not handle the administration of it between the two parties.
Of course, the market can react by choosing to exclude problem aggregators from their list of partners with the rights to advertise their plans, and it will also be of interest to the aggregation sites themselves to ensure that their products are clearly and accurately communicated, in order to stay in business. However, leaving it to the market may mean that some consumers will be taken advantage of until the right players in the industry are able to take action.
Choice paralysis
The final concern in relation to price aggregators relates to the way in which the websites themselves convey the information to consumers. Whilst not likely being a regulatory issue, an overload of information can lead to what experts call "choice paralysis"; having too many options that leave you feeling like you can't make the right decision, so you make the decision to not buy.
The issue with choice paralysis is that it can be unfavourable to an insurance brand to be associated with a site that does overload users with too much information. The approach here may be for insurers to choose the right sites to partner with, and working with them to ensure that the right amount of information is given to help people make a choice – without turning them off of making one altogether.
Should I still use online comparisons sites and tools?
Absolutely! If they're operated by a licensed broker and you trust them, then such tools can be invaluable in that they empower your position as a consumer of insurance. In particular, the advent of price comparison websites has brought the following benefits:
A centralized place for you to find options from a wide range of brands and product types
Greater exposure for insurers and companies to market their products and services
More innovative and flexible options from insurers looking to highlight their differentiating features
A faster sales process that ensures that determining factors related to your coverage and premium are identified quickly for the application process
In Dubai, and elsewhere around the world, choosing which site to use for your comparative research into health insurance products is just like choosing which dealership to buy a car from; you'll want to do a bit of extra digging into the type of company you're looking to get quotes and advice from, and how they protect you and your information when they acquire it.
Why can I trust Pacific Prime Dubai?
Our comparison tool is an online database of all of these insurer plans we offer to clients who choose to call us or meet in person. As a trusted partner of many of the top insurance brands in the Emirate, we take the responsibility of holding their data and sensitive information extremely seriously.
This same expectation is applied when it comes to you and your personal information. We have a robust data protection policy, and work with some of the best tech solutions providers to ensure our data security measures surpass industry standards.
We're also a licensed broker in Dubai, meaning our ability to legally sell insurance in the Emirate is dependent on us carrying out our business with integrity. We take this very seriously as, otherwise, we wouldn't be able to offer clients the full and comprehensive service they expect from the Pacific Prime brand. If you have any questions at all about data security, our online price comparison tool, or anything we do, all you need to do is ask us.
If you're ready to find the right health insurance solution, check out our online comparison tool today. In only minutes, you'll find a range of options and helpful information such as coverage benefits, limits, and costs. When you think you've found the right plan, our quotation tool will put you in touch with one of our expert advisors can show you why Pacific Prime Dubai is the broker of choice for hundreds of thousands of clients.