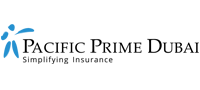 A new Pacific Prime guide for IVF treatments in Dubai
Pacific Prime Dubai is pleased to announce that it has just released a new healthcare resource for parents: the Dubai In Vitro Fertilization Guide 2018-2019. This guide provides a range of useful information for new and experienced families looking for reproductive assistance and IVF treatment in the Emirate, and can help give peace of mind in what can be an unfamiliar and sometimes challenging time. As part of our commitment to simplifying insurance, Pacific Prime Dubai offers this new guide completely free.
Visit the guide download page to learn more or read on to learn just what you can expect from the Dubai In Vitro Fertilization Guide 2018-2019.
Learning about In Vitro Fertilization (IVF) in Dubai
IVF treatments are just one form of Assisted Reproductive Technology that's designed to help couples conceive. If you're one of the 20% of couples in Dubai that find themselves facing fertility issues each year, then you might be considering IVF as an option. Our guide provides a good list of sections that aim to inform such couples about various aspects of IVF treatments in Dubai, such as:
Fertility issues in Dubai
Options for treating fertility issues
IVF success rates in Dubai and around the world
The costs of seeking IVF treatment
IVF and insurance: what is and isn't covered?
The truth is that IVF isn't a guarantee at all but it has helped many, many parents grow their families in Dubai and around the world.
What's the one key takeaway that people should know about IVF treatment in Dubai?
In addition to understanding what IVF is, how it works, and what it costs, one of the most important things you need to understand from our Dubai In Vitro Fertilization Guide 2018-2019 is this: finding insurance coverage for direct IVF treatments is virtually impossible in Dubai, and many maternity insurance plans can also include exclusions or limitations on benefits where a baby has been conceived via IVF.
The mandatory insurance requirements under the Dubai Health Authority laws also state that fertility treatment cover is not required for plans to be compliant.
Does this mean that I shouldn't seek IVF in Dubai?
Not at all. The lack of insurance coverage for In Vitro Fertilization treatments simply means you need to be very clear about how you will meet the costs of treatment, as well as understanding what will and won't be covered under insurance should complications arise during pregnancy or after birth. The decision of whether to seek IVF should be taken with as much information as possible, and you don't have to go through it alone.
Getting advice from a range of experts is a great way to feel more confident in your decision, and to put you at peace as you go through the process. Contact the team at Pacific Prime Dubai for considerate and experienced advice on how your current insurance arrangements will be affected by an IVF conception, or to find a plan that offers you and your baby the best possible coverage options for your IVF pregnancy.
Again, the Dubai In-Vitro Fertilization Guide 2018-2019 is also worth a download for more information about what to expect when seeking IVF treatment in Dubai. It's completely free and our Pacific Prime Dubai staff will be more than happy to answer any further questions you might have before you make the decision to seek In Vitro fertility treatment.