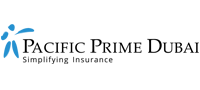 Travel and visa options for FIFA World Cup Qatar 2022
As Qatar prepares for the influx of travelers for the FIFA World Cup Qatar 2022, you may be looking into visa requirements to travel to the country. Visa waivers are in place for citizens of India, Pakistan, and many other countries. There's also a Gulf Cooperation Council (GCC) resident visa option, and visa-free entry into the country is possible for citizens of more than 95 countries – with varying permitted lengths of stay. This Pacific Prime Dubai article covers the latest travel requirements for those heading to FIFA World Cup Qatar 2022.
Hayya card to enter Qatar starting November 1st, 2022
One thing you have to know about World Cup travel in Qatar is that you'll need a Hayya card. If you're heading to Qatar from November 1st, 2022, to January 23rd, 2023, standard visit, travel, and visa-free permits won't be issued – making the Hayya card the only acceptable entry permit. UAE and GCC residents will also require a Hayya card to enter the country from November 1st.
Confirmed match ticket holders are encouraged to apply for Hayya by Qatar authorities. Note that your accommodation will also have to be validated during the application process. Additionally, those attending the football World Cup 2022 will need a Hayya card to access the stadium (including Qatar residents).
Don't have a match ticket? Then you'll have to wait until you can apply for the Hayya card.
Visa information for entering Qatar before November 1st, 2022
If you're traveling before November 1st, you can enter Qatar based on the following visa categories. Just remember that you'll still need a Hayya card to enter the stadium.
Visa waiver (90 days)
For nationals of the 40 approved countries, the waiver is valid for 180 days following the date of issue and allows its holder to spend 90 days or less in Qatar, during one or more trips. Please see the complete list here.
Visa waiver (30 days and extendable 30 days)
Nationals of the 52 approved countries will have a waiver valid for 30 days following the date of issue. Its holders can spend a maximum of 30 days in Qatar, during single or multiple trips. It's possible to extend this waiver by another 30 days. View the list of countries here.
Citizens of India and Pakistan
Citizens of Pakistan and India are eligible for the 30-day visa waiver, for both single or multiple-entry visits during that time. There is also an option to extend the trip for another 30 days. However, some additional rules apply for these travelers, such as confirmed return tickets, advanced hotel bookings, and proof of complete vaccination. See the full list of requirements here.
Qatar tourist visa
If none of the options above are available to you, your best bet is to apply for a Qatar tourist visa. The visa costs Dh 100.75 and allows you to stay in the country for 30 days. You can easily apply online via the Qatar Visa Service portal. Be sure to prepare your documents and photos before applying and paying for the online service.
GCC resident visa
GCC residents are eligible for a single-entry GCC resident visa. The visa costs Dh 100.75, and is also extendable. Note that proof of profession may be required.
COVID-19 travel considerations
Given the COVID-19 pandemic, there are some additional rules for some countries on Qatar's red list. At the time of writing, these countries include India, Pakistan, Bangladesh, Egypt, Nepal, the Philippines, and Sri Lanka. Citizens from these countries must be fully vaccinated (with the second dose completed two weeks before the date of arrival) or recovered travelers. Recovered travelers must provide proof of COVID-19 infection within 12 months of the arrival date.
On arrival, they must submit a negative pre-travel PRC test result, and stay in hotel quarantine for one day. A rapid antigen test (that costs Dh 50.37) will be conducted at the end of quarantine. Entry into Qatar will be denied for red-list country visitors who are neither vaccinated nor recovered.
How to prepare for travel to Qatar during COVID-19
While you may already be familiar with Qatar Airline vaccination requirements, there are some other things you have to plan before traveling to Qatar. To start, you must register through the pre-travel registration system for travelers entering Qatar to prove your COVID-19 vaccination or recovery status. Even though you don't have to upload the PCR test result during the online registration process, those who are required to have the pre-travel test will have to show the original copy to the airlines before boarding.
In addition, you have to download and open the Ehteraz app upon arrival at any of the country's entry ports.
Exceptions for GCC residents/citizens and EU residents/nationals
Citizens, residents, and nationals from GCC and the EU are exempt from pre-entry online registration if they prove their immune status via a Qatar-recognized app. GCC residents can use COVID-19 health apps used in their country, including the UAE's Al Hosn app. Similarly, EU visitors can use the European pass app while the NHS COVID Pass is permissible for UK visitors. You can also download the Ehteraz app on arrival with an international SIM card to present your vaccination status.
These visitors can submit a pre-travel negative PCR test within 48 hours of departure to Qatar or visit an authorized private clinic for Rapid Antigen Test (RAT) within 24 hours of arrival in the country. Visitors who are not vaccinated or recovered must submit a negative pre-travel PRC test result taken within 8 hours of departure from their country of origin. They must also undergo 1 to 5 days of quarantine (depending on nationality/resident status), as well as a COVID-19 test afterward.
Secure health insurance for your trip with Pacific Prime Dubai
Whether you need short-term health insurance in Dubai or international health insurance, Pacific Prime Dubai is your one-stop source for all things health insurance. As a global insurance broker and an employee benefits specialist with 20+ years of experience, we help individuals and businesses alike stay protected.
Contact us for impartial insurance advice and a free plan comparison today!