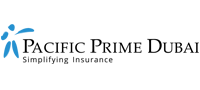 New UAE and Middle East travel restrictions to slow Omicron
Countries across the globe quickly closed their borders to several countries last month after the World Health Organization (WHO) declared a coronavirus variant called Omicron. Labeled a "variant of concern", the new strain saw daily cases surge in South Africa. Infections have also been found in countries such as Australia, Belgium, Botswana, Britain, Canada, Denmark, France, Germany, Hong Kong, Israel, Italy, and the Netherlands.
According to the WHO, Omicron needs to be thoroughly studied to determine its danger to the public. Many nations have acted quickly to protect public health and slow the spread of the latest variant by placing travel restrictions. In this Pacific Prime UAE article, we go over the new travel restrictions in the UAE and the Middle East.
UAE
Concerns over the Omicron variant have resulted in the UAE suspending entry from 7 southern African countries. The ban applies to passengers who have traveled through the following countries over the past 14 days:
South Africa
Namibia
Lesotho
Eswatini
Zimbabwe
Botswana
Mozambique
The announcement was made by the General Civil Aviation Authority and the National Emergency Crisis and Disasters Emergency Management Authority on November 26th, 2021. At present, flights continue to transport passengers from the UAE to the aforementioned countries.
Those who are excluded from the new rules include:
Citizens of the UAE
Official delegations
Members of diplomatic missions
Golden residence visa holders
Saudi Arabia
Saudi Arabia has suspended flights to and from South Africa, Botswana, Eswatini, Lesotho, Mozambique, Namibia, and Zimbabwe. However, foreign citizens from these 7 countries can enter Saudi Arabia if they have spent the past 14 days in another country and comply with the kingdom's health protocols. Similarly, entry is open to travelers from all countries who have received a minimum of one dose of a COVID-19 vaccine inside the kingdom.
Travelers have been allowed to enter Saudi Arabia since December 3rd, 2021, and are required to quarantine for 3 days. On November 28th, 2021, Saudi Arabia's Ministry of Interior confirmed the suspension of flights from an additional 7 countries including Angola, Comoros, Madagascar, Malawi, Mauritius, Seychelles, and Zambia. Flights from Nigeria have recently been banned as well.
Bahrain
Bahrain has recently banned the entry of travelers from several African nations and South Africa. Bahrain News Agency (BNA) reported South Africa was first joined on the ban list by Botswana, Eswatini, Lesotho, Namibia, and Zimbabwe. On November 28th, 2021, travelers from Angola, Malawi, Mozambique, and Zambia were also prohibited from entering the country. The Civil Aviation Authority announced that Bahrain residency visa holders and citizens are excluded from the ban.
Qatar
On November 27th, 2021, Qatar Airways said it has banned entry to travelers from South Africa, Mozambique, and Zimbabwe. Additionally, Qatar's Ministry of Public Health added South Africa, Lesotho, Namibia, Zambia, and Zimbabwe to its red list countries. Unvaccinated passengers from countries on the red list are prohibited from entering Qatar.
Oman
Oman has barred entry to travelers from South Africa, Botswana, Eswatini, Lesotho, Mozambique, Namibia, and Zimbabwe since November 28th, 2021.
Israel
On December 7th, 2021, Israel announced Britain and Denmark would be added to its red list of countries that its citizens are prohibited to visit. Around 50 countries, many of which are in Africa, have been marked "red" by Israel since the Omicron variant was first discovered.
Prior to that, Israel had already banned the entry of foreign citizens to try to reduce COVID-19 infection rates. Similarly, 3 to 7-day self-isolation orders were given for Israelis returning from abroad. Health officials have declared 89 confirmed cases of the new variant in Israel. The country has been trying to speed up its vaccination program while considering stricter mask mandates as well.
Jordan
Jordan's Ministry of Interior announced a ban for travelers arriving from South Africa, Botswana, Eswatini, Lesotho, Mozambique, Namibia, and Zimbabwe. Jordanian citizens are excluded from the ban.
Kuwait
As of November 28th, 2021, Kuwait has suspended direct flights from 9 African countries. Non-Kuwaitis are banned from entering the country when traveling from South Africa, Botswana, Eswatini, Lesotho, Malawi, Mozambique, Namibia, Zambia, and Zimbabwe. The entry ban applies whether they travel directly or through other countries unless they have resided outside said countries for a minimum of 14 days.
Morocco
Travelers from South Africa, Botswana, Eswatini, Lesotho, Mozambique, Namibia, and Zimbabwe have been banned from entering Morocco.
What the UAE is doing to safeguard against Omicron
The UAE stresses the importance of taking COVID-19 booster shots to contain the pandemic and stem the spread of new variants. The public has been urged to continue to cooperate and abide by precautionary measures, including wearing masks, continuous disinfection, and staying away from crowded places and gatherings. What's more, people in the UAE have been urged to stay home for the holidays.
Take charge of your health with Pacific Prime Dubai
Dubai travel rules may change, as well as with countries throughout the world. But one thing that shouldn't change is putting your health first.
Whether you're looking for short-term health insurance, family health insurance, or other health insurance plans, Pacific Prime Dubai is your best bet. As a leading health insurance broker with over two decades of experience, we have the knowledge and expertise to get you the right plan for your needs, and within your budget.
Contact us for unbiased insurance advice and a free plan comparison now!