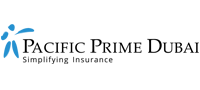 Pacific Prime releases new School Insurance Infographic
Pacific Prime is happy to announce the creation and release of a new infographic related to our recently released School Insurance Guide, which can be downloaded here. Inside of the guide, there is a good deal of information that will be of interest to different sets of people, including school administrators and HR staff, teachers, parents, and potentially even students themselves. Here, we discuss the information presented in the guide in more detail, and explain what you will see when you have a look at our new infographic
Needs and wants
Pacific Prime's new School Insurance Inforgraphic breaks down school insurance into two major categories for people that aren't well in the know on the subject. The major divide between these two categories centers around what a school wants from their insurance coverage versus what a school needs from their insurance coverage.
To be sure, there are a number of different types of school insurance solutions out there, including school liability insurance, school property insurance, student accident care insurance, and international school insurance. The key is identifying which ones are absolutely indispensable insurances, and which are nice to have, but ultimately are luxuries.
Obviously, you should have a look at the infographic itself to get a quick overview of these insurances, but here's a breakdown of which is which:
Recommended School Insurance
The following are the types of insurance that schools will find nice to have, but may not be essential for operation:
Money insurance – There are a number of reasons that schools may need to have cash on hand in their facilities. This type of insurance provides benefits in instances of theft or loss of such funds, including when they are in transit.
Erection/construction insurance – This type of insurance protects against damage done to school property during the course of construction, as well as cover liability to construction workers or other 3rd parties. For schools that are new and have no plans to expand, this insurance probably will not be too useful.
Machinery breakdown insurance – Schools today have lots of equipment with which to aid in educating their students. When things like lab equipment, electronic devices, air conditioners, and more break down, this type of insurance covers the cost of repairs or replacements.
Kidnap & ransom insurance – While it may be unpleasant to think about, the kidnapping of students or staff is a possibility. This type of insurance pays out to address the costs of ransom and/or investigation.
Crime insurance – Theft is simply a fact of life almost anywhere you go in the world. Schools can protect their assets from losses caused by theft, fraud, or simply dishonesty with this type of school insurance.
Group personal accident insurance – Cover costs incurred due to possible accidental injuries, as well as deliberate assaults, with this type of helpful insurance.
Group travel insurance – Schools that send teachers and students abroad may greatly appreciate the added peace of mind that group travel insurance plans can provide them.
Essential School Insurance
The following are the types of insurance that every school should have, as some may be required by law, and others would be catastrophic not to have in some situations:
Property insurance – If you have a school, you have a building and contents that are at risk of being damaged or destroyed, whether by fire, natural disaster, vandalism, theft, or other accidental damage. Make sure that costs incurred by damage to your school and its contents are covered by this type of school insurance.
Cyber insurance –We live in a new age where most data is stored digitally. Likewise, criminals are also working digitally to steal information, and schools are certainly a target for this type of cyber crime. Fortunately, cyber insurance can address any costs incurred as a result.
Public liability insurance – If a student, faculty member, or other third party become injured, or their property is destroyed, and the school is found to be partially or fully responsible, this type of insurance will address the costs of reimbursing them.
Directors & Officers' liability insurance – When a school is found to be at fault, so too can the Directors and Officers that guide the school's decision making. This type of insurance provides benefits for any lawsuits that may involve them.
Business interruption insurance – Costs can snowball if a school is forced to shut down for any period of time. This type of insurance can minimize the impact of such a shut down.
Professional indemnity insurance – If a schools staff is found to be a fault for damage or injury to a third party, whether it be deliberate or negligent, this type of insurance will help them mount a legal defense and address damage costs.
Worker's compensation and employer's liability insurance – If a school employee is injured on the job, this type of insurance will help them with their medical costs, as well as for any resulting legal expenses.
Check out the graphic. Download the guide
Some people may be confused as to why we might present similar information in two different forms. Well, the answer is simple: People consume information in different ways, so we wanted to cater to as many people as we can with our content offerings.
On the one hand, you have our School Insurance Guide that reads like a booklet with in-depth information that is presented in a professional, informative tone. Beyond the information covered in the infographic, the guide also includes basic information on school insurance, the stages of securing school insurance through a broker, and how Pacific Prime can help schools get the most value out of their insurance policies.
On the other hand, our School Insurance Infographic is a great way to absorb some of the important points of the guide quickly and easily, without as much detail, but also without as much time needed.
Whichever you feel is right for you, or even if you want to check out both, you will no doubt come away with some new knowledge as it relates to the various insurance coverages that schools can possess. Read either (or both) today, but also keep in mind that they do not contain all of the information there is regarding school insurance.
So if you find yourself with unanswered questions after you read, we welcome you to reach out to us today. Our knowledgeable insurance advisers will be happy to present you with answers to any questions you have about school insurance – or any insurance in general – and can even give you a comparison of plans available from insurers in Dubai, as well as a free price quotation. Contact us now!