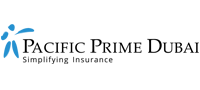 Introducing Pacific Prime's Global Employee Benefits Trends Report 2022
As we're approaching the end of the year, it's the perfect time to reflect on the world of work in the past year and consider the key trends that will shape the employee benefits landscape in the year ahead. On that note, Pacific Prime is very excited to announce the launch of our Global Employee Benefits Trends Report 2022. Now in its third edition, the report continues to be a valuable resource for business leaders, HR professionals, and employees alike, and helps them stay one step ahead of the curve. 
Set against the backdrop of a post-pandemic world, our report is packed with case studies and insightful data on five key employee benefits trends, as well as practical tips on how to implement the 5 benefits trends in question. Before you download your FREE copy of the report, why not skim through to get a glimpse of the trends in this Pacific Prime Dubai article? Alternatively, you can also check out our infographic for a visual overview. 
1. Perks and incentives might be necessary for a successful return-to-office strategy
Employees have been working from home for a long time now and, while there have been challenges associated with remote working, many employees have discovered the joys of it. Whether it's the lack of commute, increased flexibility, or other factors, it's no wonder that employees are hesitant to return to the offices. On the other hand, employers are keen to get employees back in person due to the merits of the office space on face-to-face collaboration. 
So, what can employers do to facilitate a smooth return-to-office strategy? Enter perks and incentives. From four day work weeks and subsidized commutes to free lunches and beyond, there are many perks employers can provide. But, of course, that's not enough. Employers will also need to figure out why exactly they want employees back and communicate these (good) reasons to employees. 
2. Advanced HR technologies and tools are being deployed in the area of employee monitoring 
Whether it was the manager/supervisor hovering around the desk or fingerprint scanner and surveillance camera, employee monitoring and workplace surveillance in some form or another was always present in the workplace. That being said, the advent of advanced HR technologies and tools have been a game changer. Using AI and algorithms, these HR technologies have become heavily involved in predicting, anticipating, and deciding what's happening for employees. 
Of course, workplace surveillance violates employees' privacy. Despite that, many employers are looking to implement these measures. It's important to understand exactly what workplace surveillance is, as well as the perspective of both employers and employees. After all, there's a fine line when it comes to deploying technology, and setting clear boundaries and effective communication with employees. 
3. Companies are rethinking and redefining their approach to holistic wellness 
More and more employees are getting burnt out due to the impact of the pandemic, rising inflation and the cost of living crisis, as well as the usual stressors of life. With the mind-body connection becoming increasingly apparent as well, employees are turning to benefits that go beyond just the realms of physical health. These include mental health and wellness related programs. 
We've definitely come a long way in our understanding of holistic wellness and employers nowadays have a range of wellness-related benefits at their disposal, but there's still quite a way to go. As such, forward-thinking employers should strive to stay one step ahead of the curve by implementing measures that truly address their employees' wellbeing. This is something that's especially important given the ongoing war for talent. 
4. Gen Z's concerns regarding sustainability are being taken seriously 
Like every generation that came before them, Gen Z is unique in their experience, values, and desires. Members of this newest generation are strongly concerned about the environment, climate change, sustainable development, and issues related to society and justice. A good understanding of the Gen Z mindset is important if employers want to attract and retain employees belonging to this generation. 
If you're wondering what the answer is, you'll be glad to know that it's simply greenifying your employee benefits offering. It may sound overly complicated, but it's really not. All you have to do is introduce benefits that aim to make a positive impact on the environment and society. Some examples include carpooling, paid volunteering days, work-from-home initiatives, and more. 
5. Fairness and equality have taken center stage in the area of remote work
It's indeed shocking to discover that an overwhelming majority of employees consider their workplace unfair. Some examples of long-standing issues of unfairness are the gender pay gap and barriers for female employees in the workplace, but there are many new questions of fairness emerging in the era of remote work. 
Employers aren't doing themselves any favor by turning a blind eye to the problem and must strive to understand the different layers of fairness and equality in the workplace. An intersectional approach to diversity, equity, and inclusion (DEI) initiatives can also be introduced by employers, as are initiatives that aim to increase feelings of fairness and equality in the workplace. 
Download the Global Employee Benefits Trends Report 2022
If you've liked what you've read so far, then we highly recommend getting your hands on our full Global Employee Benefits Trends Report 2022. Available completely FREE of charge, the report goes deeper into the aforementioned trends, offering far more nuances than the summary provided here. As a bonus, you'll also get access to practical tips on how to implement the benefits trends in question. 
Download Pacific Prime's Global Employee Benefits Trends Report 2022 today! 
You're also more than welcome to head to our Prime Guides page to access a wealth of insurance and employee benefits resources. In addition to this, we also have expert and knowledgeable consultants on hand who can give you a no-obligation, impartial and personalized consultation. Get in touch with them today!
Latest posts by Suphanida Thakral
(see all)