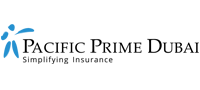 Introducing our latest Dubai Insurance Top Up Guide 2018 – 2019
By law, everyone residing in Dubai must have medical insurance in place that meets DHA approved minimal coverage levels. If you are an employee, your sponsoring company is obliged to obtain a health insurance plan for you. However, many companies might only offer you the bare minimum level of coverage required by law, which in many cases will not be enough to cover some very serious conditions, or even stays in private hospitals. It's also important to note that certain benefits, such as outpatient treatments and maternity insurance, come with a copay, so are not fully covered by Essential Benefits Plans. Employers are also not obliged to provide health insurance for any of your dependents.
Since health insurance premiums and the cost of medical treatment in Dubai can get expensive, as shown in our 2018 Cost of Health Insurance report, our members in Dubai have been looking for other options for comprehensive medical coverage that they can afford. That's why Pacific Prime Dubai has published the Dubai Insurance Top Up Guide 2018-2019 as a means to explain how expats can identify their medical needs and figure out how to top up their company health insurance plans to meet their individual or family needs.
What is a Top-Up Plan?
Top-up plans work to expand the existing package you get from your insurer by providing extended benefits and limits. The great thing about top-up plans is that they are a great alternative to purchasing new policy altogether. In fact, by expanding your existing insurance plan, you can actually save on the insurance premiums – as the top-up plan acts as a second line of coverage; meaning that you top-up your plan based on an existing company-provided plan's benefit limits.
What's inside Dubai Insurance Top Up Guide 2018 – 2019?
Pacific Prime's newly released Dubai Insurance Top Up Guide 2018 – 2019 is a concise and informative resource, and its aim is to help you select and obtain the best insurance top-up solution by addressing the most important issues when it comes to choosing the right coverage. In the guide, you can expect to find guidance on:
Background information on health insurance in Dubai
Dubai hospitals
Common gaps in health insurance plans
Costs of medical care in Dubai
Solutions to address coverage gaps
With the main point being that the Essential Benefits Plan, or the minimal coverage plan approved by the DHA, is simply not enough in many cases to cover necessary medical expenses, a top-up is an excellent option for those who need a little extra protection against medical bills.
Common gaps in employer-provided insurance schemes
Essential Benefits Plans come with low limits and coverage, so if you're looking for better protection, you should consider topping-up your company medical plan. While, of course, different companies will offer different levels of coverage to their employers, even inside their own organization, there are few common gaps in employer-provided insurance plans that the team at Pacific Prime has identified:
Overall low limits of coverage for hospitalization and surgery
Limited or no outpatient benefits (where hospital stays do not exceed 4 hours)
Limited benefits for cancer treatment and kidney dialysis
Restricted networks of providers or panels (meaning less freedom to choose your doctor/specialist)
Coverage only for Dubai or solely for the UAE
No dental benefits
Limited wellness benefits
A requirement to obtain a referral from a GP before consulting a specialist
Portability, but with re-underwriting
To illustrate what these limitations mean in practice, let's take a look at the re-underwriting issue mentioned above. In this case, when an employee retires, his medical plan with his current employers ceases, too. If that employee developed any chronic condition, a new health insurance plan would go through a new process of underwriting, which will now include the pre-existing condition as a factor. That will result in coverage, yes, but with a significantly higher premium, or even with having the condition excluded.
If that employee had a private medical plan, on top of his existing company insurance scheme, any condition he incurred, would not be deemed a pre-existing after he retires, because he developed them during his current plan. His future health insurance will be cheaper to that of an employee who had not topped-up their plan and needs to pay extra for their pre-existing conditions.
Get a free copy of the Dubai Insurance Top-up Guide 2018-2019
In the Dubai Insurance Top-up Guide 2018-2019, our team has described and explained the nature of top-up plans in great detail, giving the readers a better understanding of the usefulness of top-up plans in Dubai.
Get your complimentary copy of the Dubai Top-Up Plan Guide now, and find out for yourself why you should seek to top-up your company health insurance plan in Dubai, as well as how to do it.
Health insurance advice for Dubai residents
7.8 million out of the UAE's 9.2 million person population are expatriates. If you're one of them, and want to renew your residency visa, whether you like it or not, you must have a compliant health insurance policy. Pacific Prime Dubai has been an insurance adviser to a great number of people in Dubai, and we understand the issues and concerns they have in regards to different types of medical insurance policies.
What is a good policy? How much does a treatment costs in a hospital, and is my policy limit big enough to cover it? Where do I find an adequate plan that meets my needs? How much will it cost me?
Answers to these and all of the other insurance-related questions you may have are just a click away. Contact us now to get a free quote, and a plan comparison from an experienced insurance advisor. They will work with you throughout the whole process, and based on your needs, will do their best to please you with the outcome.
Elwira Skrybus is a content writer at Pacific Prime. In her everyday work, she is utilizing her previous social media and branding experience to create informative articles, guides, and reports to help our readers simplify the sometimes-puzzling world of international health insurance.

When she isn't writing, you are most likely to find Elwira in search of the perfect plant-based burger or enjoying Hong Kong's great outdoors either at the beach or from the boat - the closer to the sea, the better!