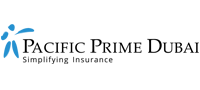 Understand your Explanation of Benefits (EOB) in Dubai
So it happened. You had to urgently visit a doctor or even a hospital. You have UAE health insurance in place, and you thought everything is going to be taken care of, but then you receive a document that looks very similar to a hospital bill – an Explanation of Benefits (EOB). You might not exactly know what it does, and why you've been sent this – but worry not! Pacific Prime Dubai in today's article will shed more light on the mysterious document and tell you exactly what it is, why policyholders get it, and what to do in case there's a mismatch between your EOB and medical bill.  
What is an Explanation of Benefits (EOB)?
An Explanation of Benefits (EOB) is a document that your health insurance company sends to you each time you file an insurance claim for treatment. An EOB is not a medical bill, but it shows the actual amounts that the insurance company has been charged with, and what amount you might have to cover out of your pocket for that particular treatment.
The insurance "benefits" are the services that are payable according to the plan you have. If you have a plan with deductibles or other features that help reduce your medical insurance premiums, it's in your best interest to understand your EOBs.
Understanding the Explanation of Benefits (EOB) in Dubai
EOBs are very useful, as you can easily notice any medical billing mistakes when you compare it with the actual medical bill. You can see, for example, if you were double-billed, or charged for procedures or services you never received. Mistakes happen, so to avoid any misunderstandings regarding your medical bills, you should always check your Explanation of Benefits (EOB) against the medical bill you received from the healthcare provider.
What should you check in your Explanation of Benefits (EOB) document?
There are a few things you should pay special attention to when checking your EOB, in particular:
Check if your doctor's name is displayed correctly. You might get overcharged if, for example, your insurance company deems the doctor to be out of network due to a spelling mistake in his/her name.


Check if the dates displayed on the EOB matches the dates when you had your treatment/visits.
Compare the charges against your medical bill from the healthcare provider. If there are any inconsistencies in the amount charged, or you see services and charges you were not expecting, such as a bill for certain services twice (like room fee), then it's time for you to contact your healthcare provider, or insurance company, for clarification.
If you have a deductible or co-insurance, it will reflect on the Explanation of Benefits. Here's also when it usually can get quite confusing. As a rule, your insurance will compute charges based first on your deductible, and then co-pay; if you have those, but you're not 100 percent sure about it – it's better to call your insurance company, or a broker, for further explanation.
Check for mistakes on the EOB itself. It may happen that your Explanation of Benefits document has a major mistake on it, such as the insurer charging you a price for visiting an in-network physician that should not incur extra charges in your plan.
Get professional help with understanding your Explanation of Benefits (EOB) in Dubai
Understanding your UAE health insurance benefits is the first step in understanding your EOB. All clients of Pacific Prime Dubai get a comprehensive plan comparison and impartial advice on choosing the best-fitting health insurance in Dubai. That's why, when the actual EOB arrives, our clients can scan through the documents and be wary of what they might still owe their healthcare provider; otherwise, they can always count on Pacific Prime Dubai's claims department for help.
Yes, we can help you not only choose and secure the best-suited UAE health insurance plan, but also help find the right medical center, or even hospital for your needs, as well as file medical claims and resolve any potential further issues, such as inconsistencies between your EOB and the actual medical bill.
Contact our team for a free quote, plan comparison, and impartial advice today!
Elwira Skrybus is a content writer at Pacific Prime. In her everyday work, she is utilizing her previous social media and branding experience to create informative articles, guides, and reports to help our readers simplify the sometimes-puzzling world of international health insurance.

When she isn't writing, you are most likely to find Elwira in search of the perfect plant-based burger or enjoying Hong Kong's great outdoors either at the beach or from the boat - the closer to the sea, the better!