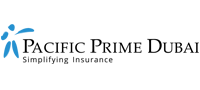 How to celebrate UAE's 50th National Day
Anticipation is building as the UAE prepares for its National Day in December. This year's celebration will be even more special as it marks the country's Golden Jubilee. Several celebrations will take place this year to commemorate 50 years since the UAE was founded. Official UAE National Day 2021 events include a theatrical live show from a natural location near the town of Hatta. Many employees have been given the day off work to enjoy the celebration.
This Pacific Prime Dubai article tells you everything you need to know about the 50th UAE National Day.
When does the UAE National Day celebration take place?
UAE National Day, also referred to as Dubai National Day, is celebrated on the 2nd of December every year. In 2021, the celebration falls on a Thursday.
Commemoration Day, sometimes called Martyrs' Day, is a day dedicated to recognizing the sacrifices and dedication of those who have given their lives in the UAE. National Day and Commemoration Day are government-approved public holidays listed on Dubai National Holidays 2021, as well as nationwide.
Consequently, employees across the country are entitled to three days off, starting on December 1st with Commemoration Day. To mark National Day, two public holidays fall on December 2nd and 3rd. Since December 4th is a Saturday (or a UAE weekend day), many employees across the nation will enjoy a four-day break.
Why the UAE celebrates National Day
The UAE's National Day commemorates the country's formation in 1971. The annual holiday marks the day six emirates joined to create the UAE. Ras Al Khaimah, the seventh and final emirate, joined the following year. Sheikh Zayed, the UAE's Founding Father, is responsible for leading efforts to join the emirates and became the country's first president. Sheikh Zayed's son, Sheikh Khalifa, has been president since 2004.
2021 marks 50 years since the country's formation. The government has commemorated the anniversary throughout the year with its "UAE at 50" initiatives. The historic day marks a milestone for the country's achievements, said Sheikh Abdullah bin Zayed, the UAE's Minister of Foreign Affairs and International Cooperation.
UAE 50th anniversary 2021 events
This year's National Day celebration will take place in Hatta, an inland enclave in Dubai that's home to some of the UAE's most spectacular landscapes. The Hajar mountains and Hatta Dam are among the most popular attractions in the area. The 50th-anniversary event will feature a theatrical live show starting at 17.30 on December 2nd. Limited tickets are still available for purchase.
The show will be broadcast live from a natural spot near Hatta town. According to the Year of the 50th's head of creative strategy, Shaikha Al Ketbi, the show will highlight the intricate "connections between people, nature, and technology".
Additionally, the public holiday coincides with Expo 2020 Dubai, which hosts weekly events until late March 2022. The fair will host various events on National Day including a drone show.
Precautionary COVID-19 rules for National Day
Precautionary COVID-19 measures have been announced for the upcoming Commemoration Day and National Day events. Those who wish to attend events and gatherings must provide negative PCR test results and wear masks when in close proximity to others. However, attendees will not be required to maintain social distancing from their own family members.
Safety protocols were set out earlier this month during a National Emergency, Crisis, and Disaster Management Authority (NCEMA) COVID-19 briefing. To ensure a safe celebration, the NCEMA announced the following rules:
Attendees are required to show negative PCR test results conducted with 96 hours of the event
Attendees must have their temperature checked before entry
Event capacity is set at 80%
Face masks must be worn when indoors and in crowded areas
A physical distance of 1.5 meters must be adhered to, except amongst family members
All ages are permitted to attend the events as long as they have received a vaccine over 14 days ago, got a booster shot, or have a green pass status on their Al Hosn application
Social distancing should be respected at all times, including during greetings and photographs. Event organizers must form teams to ensure that safety requirements are executed and respected. Additionally, entry and exit must be carefully organized to prevent crowding. Periodic disinfection is required as well, along with hand sanitizers at the entrances and exits of public toilets.
While UAE COVID-19 infections fell to the lowest level in more than a year this October, the country faces fresh risks as it hosts Dubai's months-long Expo. To help maintain the country's gains and efforts towards health and safety, the public is encouraged to celebrate the coming events safely.
Put your health first with Pacific Prime Dubai
While you can take precautions to stay safe and healthy, the reality is that some things are out of your control. With individual health insurance in Dubai, you can have peace of mind knowing that you can access quality healthcare whenever you need it.
Whether you're looking for international health insurance in Dubai or other health insurance plans, Pacific Prime Dubai is here to help. Contact us for a free plan comparison and impartial insurance advice today!