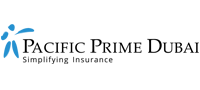 Are the savings from cheap health insurance worth it?
Buying medical coverage can indeed be expensive, but it can also be an absolute necessity in some countries. Places like the US and Dubai can be a risky experience since both countries have mandatory insurance laws, and they can have extremely high medical costs if you need treatment. However, is taking a cheap health insurance option worth it?
There's a lot to consider when it comes to the various types of health insurance, and this article by Pacific Prime Dubai has the information you need to make the right decision.
Buying a health insurance policy
When it comes to purchasing health insurance, your first thought should always be about your needs. Whether you're looking for health insurance for yourself, your family, or to cover a group of members, a plan is no good if it doesn't provide the right coverage when you need it to. You should be aware of what is and isn't included in your insurance plan and how this might affect you, should you need to make a claim.
Things to ask yourself when looking for health insurance include:
Will pre-existing conditions be covered, and at what cost?
What are the benefit limits, and will there be an excess, deductible, or co-pay?
How easy is it to process claims, and how quickly can they be approved?
Does the insurer only accept care from certain hospitals, health centers, or clinics, and how is payment settled?
Is there direct billing or must I pay out of pocket first?
All of the above should be well understood before you decide on a policy's price tag. Like any product or service you can purchase, cheap health insurance may be less expensive because of how low the benefits are, how restrictive the coverage is, or the priority in which claims are processed.
As many insurers offer flexible and adaptable terms in their insurance products, a pricier plan may have some negotiable aspects that can make the cost more acceptable. This is true, especially in countries where insurers are competitive and are willing to offer good value for the products and services they offer.
There are several health insurance companies in Dubai, UAE, and it's a pretty good idea to carefully compare their health plans thoroughly, before deciding on the final price to pay for coverage.
What can I negotiate in an insurance plan to reduce the price?
As mentioned, many insurers are open to being flexible with their policies so that you can work on getting the coverage you need for a premium you can accept. If a plan has the coverage you need but might just be out of your price range, check whether there's any wriggle room in the following:
A deductible – A set amount you can agree to pay for care, with the insurer covering the rest, if the claim is accepted. This reduces the risk to the insurer and can often reduce the premium.
A co-pay – Instead of a set amount, you agree to pay a percentage of the cost of treatment.
An excess – The insurer sets a maximum amount they will pay and the insured agrees to cover the rest above that amount.
Types of coverage included – Look at reducing or removing things including the maternity, dental, and vision benefits of a full-coverage plan. These can be expensive, whereas plans with only inpatient and outpatient care will be cheaper.
Insure more than one person – If this is possible, consider it! Group plans are cheaper as it allows insurers to spread the risk across multiple people. Insure your family, or see if your local social or sports club wants to offer a group plan to its members.
No claims bonus – Some insurers have a bonus discount applied after a certain amount of time without claims. You could also ask insurers when you shop around if there are rewards for staying fit and healthy. Wearable devices such as smartwatches can be used to measure the level of activity across a certain period and indicate your current level of health. Insurers can redeem rewards accordingly based on the data gathered, whether that's a discount on popular sporting gear or a slightly lower premium year on year.
Next to understanding your needs, knowing where you can be flexible in your own health coverage expectations can help you shape a policy into a cheaper health insurance plan.
What are the risks of purchasing a cheap health insurance policy based on price?
Many things can happen if you buy a medical plan simply based on how cheap it is. A plan with a low premium and a high deductible on healthcare visits might seem like a more cost-effective arrangement but, if you fall seriously ill or injured, those deductibles can pile up if you find yourself visiting the hospital, health center, or clinic often.
Some plans may offer good coverage for treatments but the money you might save on excluded benefits like hospital stays, and prescription medicine could mean your nearest eligible hospital is miles away. You could end up paying more out of pocket for your travels which is not a nice experience when seeking immediate medical support for your health.
Additionally, low-cost policies will often exclude benefits such as vision, dental, and maternity. These exclusions could mean any unexpected need for them will see you pay a lot out of pocket. Other policies will exclude a great number of conditions, or provide low limits for them such as cover for cancer. So in the worst-case scenario, a sudden cancer diagnosis can often render your cheaper health insurance policy relatively useless. All in all, the money you save on a cheap health insurance plan can often be negated by the cost you bear should something serious arise.
Beyond that, in cities like Dubai where there is mandatory health insurance, it is important to be aware of what exactly is required to be covered. In some cases, going for a cheaper plan not issued in Dubai might mean it is not compliant with the local law. If this is the case, you could see visa applications or renewals denied, which could upset your stay or plans in the UAE.
Learn more from this article on how Dubai has tightened its mandatory health insurance scheme.
How can I ensure I get the coverage I need for a price I can afford?
If you need help securing the most suitable health insurance coverage, then your best option is to engage an insurance broker like Pacific Prime Dubai. Our team of experienced consultants is on hand to help you find the most suitable quote for your needs and budget. They will put you at the center of their decision making, and source the best plans from the top insurers locally and from around the world. Pacific Prime Dubai can deliver solutions for individuals, families, and groups, and have done so for over 20 years.
For a free quote or some helpful advice, contact the team at Pacific Prime Dubai today!