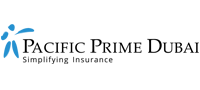 Abu Dhabi declares health insurance requirements for Golden Visas
According to a recent announcement from Abu Dhabi's Department of Health (DoH), Golden Visa applicants in Abu Dhabi must have valid health insurance when in the UAE. This applies to Golden Visa applicants who are freelancing, living abroad, or currently unemployed in the emirate.
Those without health insurance must be willing to cover the entire sum of any medical costs they incur in the UAE, as well as their dependents. Additionally, the health regulator stated employed residents who qualify for the Golden Visa will continue to be covered by their employer-provided health insurance policy – even after they receive their visas.
In this Pacific Prime Dubai article, we take a closer look at the UAE Golden Visa and health insurance requirements for Golden Visa applicants.
The UAE Golden Visa: What you need to know
Launched by the UAE government, the Golden Visa aims to support talented individuals by offering stability. Those with the Golden Visa can live, work, and study in the UAE without requiring a sponsor. There are also various categories of residents and applicants available, including professionals, international investors, and students. Depending on the category, individuals are eligible for either five- or ten-year visas.
Golden Visas granted to COVID-19 frontliners
On October 31st, 2021, Abu Dhabi Crown Prince and Deputy Supreme Commander of the UAE Armed Forces, His Highness Sheikh Mohammed Bin Zayed Al Nahyan, granted visas to frontliners with the help of relevant authorities. Any personnel who played a role in protecting the nation and its people during the ongoing COVID-19 pandemic were also included.
In Abu Dhabi, the Abu Dhabi Residents Office (ADRO) is in charge of processing Golden Visa applications.
Making the Golden Visa more accessible
DoH and ADRO continue to work together to initiate the Golden Visa program, bring the Golden Visa application process up to date, and increase accessibility for the public. This helps attract and welcome talented and qualified individuals from across the globe. Likewise, it provides them with convenient access to medical services during their time in the UAE.
Dr. Jamal Al Kaabi, the undersecretary at DoH, stated that they are committed to offering all the benefits and facilities that Abu Dhabi provides so that all residents in the emirate can enjoy a high quality of life. He added that they will continue to support the emirate's growth on a global scale as a tourism destination, business hub, and safe place to live. This is in agreement with their future vision that depends on attracting talent and innovation to Abu Dhabi.
At present, Abu Dhabi is home to 2.2 million residents made up of more than 200 nationalities. Many people have their sights set on moving and settling in Abu Dhabi annually as well. Sameh Al Qubaisi, Executive Director of the Executive Affairs Office at Abu Dhabi Department of Economic Development, expressed the department's commitment to developing their role in offering the "largest possible support" in enhancing the quality of life in the emirate and its global position.
Who is eligible for the Golden Visa?
The DoH and ADRO recently held a virtual ceremony where they honored 500 doctors who received the Golden Visas. Golden Visa applicants who are deemed eligible consist of professionals in the fields of science and knowledge, including:
Doctors
Businessmen
Entrepreneurs
Specialists
Scientists
Creative and sporting talent
Inventors
Real estate investors
UAE golden visa requirements
The update for the health insurance requirements for Golden Visa applicants aims to make the application process easier for those applying both inside and outside of the country. Similarly, it encourages a smooth transition for them to live and settle in Abu Dhabi. The UAE Golden Visa requirements related to health insurance and Golden Visa issuing guidelines were separated into two key categories:
Employees working in Abu Dhabi
Golden Visa applicants that don't fall under the first category
For those in the first category, employers must continue to bear health insurance costs. Those in the second category are required to secure health insurance coverage for themselves, and any dependents. Additionally, they must ensure the validity of the health insurance throughout their length of residing in the UAE.
Any Golden Visa applicant who does not have health insurance cover must sign an undertaking to provide the health insurance coverage or be willing to cover all healthcare and medical services costs if needed.
Get the right health insurance with Pacific Prime Dubai
Unless you are ready to pay for all costs related to healthcare and medical services if you or your dependents need them, your best bet is to secure health insurance for Golden Visas. Having the right health insurance plan gives you peace of mind that your needs can be met without worrying about paying for everything out of pocket. But with so many options, choosing the best health insurance can be challenging.
With over two decades of experience in the insurance industry, Pacific Prime Dubai is a brokerage that you can trust to find the best international health insurance in Dubai for your needs and budget. The same goes for family medical insurance in Dubai or any other type of health insurance plan.
Contact us to have your insurance questions answered or to receive a free quote today!