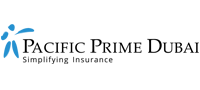 6 tips for future-proofing your employee benefits scheme
Many businesses have a difficult time predicting whether the benefits they're offering will be valuable in the future. The reality is that there are always going to be risk factors outside of your control, such as the economic environment. That means benefits that seem like a good fit at the time could be ill-fitting for the future workforce. With that said, companies should do what they can to ensure benefits strategies don't become redundant or stagnant over time. This Pacific Prime Dubai article offers 6 tips for future-proofing your employee benefits scheme.
1. Start with the basics
As a business owner, the first thing you should do is establish what kind of organization you have. You can start by considering what your company culture is. From there, take a look at your organizational goals and ask questions like:
Why are we offering benefits?
Do the benefits we want to offer align with company culture, employee health, age demographic, etc.?
Similarly, it allows you to build a strong foundation for defining clear objectives for your benefits strategies. Take the time to answer questions such as:
What are the current benefits offered (e.g. flexible benefits, mental health benefits, etc.)?
What benefits do my workforce value?
What goals are my employees hoping to achieve?
Many business owners make the mistake of discussing benefits strategies and then diving right into coming up with solutions. They forget that defining basic components is integral to getting clear on strategic direction that will deliver, as well as measuring effectiveness.
2. Utilize technology
There are two ways to look at technology when it comes to employee benefits. From the business perspective, technology can reduce administration, help with reporting, and offer greater insight. For employees, technology means accessibility. It can be used as a robust communications tool that makes it possible for businesses to bring information and systems together to provide a consumer-employee experience.
Benefits technology is already recognized as an effective way for employers to enhance the employee benefits experience. In fact, 84% of employers utilize business technology. Among the 16% of organizations without benefits technology established for employees, almost half (48%) simply have not found an option that works for their business.
Technology can play a crucial role in bridging the gap between employer expectations and employee engagement, which is what all benefit strategies strive towards.
3. Make the most of your data
Without data, you can't measure what is and isn't working. Make sure to collect as much data as you can, from screenings and healthcare performances to reasons for absence and so on. Once you have data, you can start to dive deeper into the reason things are the way they are and work towards a more strategic approach. If you don't have a strategic approach, employees are less likely to see the value of the benefits on offer.
One thing worth noting, however, is that organizations must be transparent about data collection, how data is used, how it is protected, and more according to data protection legislation. It's not enough to just advocate a data dashboard, organizations must put in the work and evaluate data to gain real insight from it.
4. Develop a long-term strategy
Instead of putting an exact lifespan on a strategy, focus on making it sustainable. Longevity depends on several factors, including market volatility and how dependent your business is on external factors. A sustainable business strategy should be:
Aligned to company values
Relevant to the workforce and their health
In line with the company's growth objectives
Keep in mind that a business strategy that is dependent on specific factors, such as a certain healthcare provider, could lead to limitations. Avoid short-term, tactical approaches and focus on a sustainable, long-term approach instead.
5. Keep optimizing
Always look for new ways to optimize your employee benefits scheme and your future-proof strategy. Regularly go over what you've done and make adjustments as necessary. Changes might look like new people, systems, technologies, or strategies. Keep considering how your company operates and what improvements make the most sense.
6. Ask for expert help
It's imperative to get comfortable knowing what you do not know. There are plenty of experts out there that you can consult with for a fresh perspective and skillset. Let the people who are experts in their fields focus on what they know best so you can focus on what you do best. Be open to new ideas and constructive criticism. Outside sources will reveal blind spots in your strategy and help you think in ways you probably never have before.
You may have been hoping for a specific way to future-proof your employee benefits scheme, but every business requires a different solution. In order to be relevant and effective, a benefits strategy needs to make sense to the company and its employees.
Optimize your employee benefits plan with Pacific Prime Dubai
Whether you're in need of an employee benefits plan or employee health insurance in Dubai, Pacific Prime Dubai is here to help. As a leading employee benefits specialist and health insurance broker, we can provide personalized advice on employee benefits, help you secure company and group health insurance, and so much more. Contact us to arrange a consultation today.