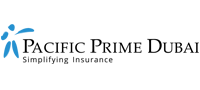 New UAE citizenship for expats: Who is eligible and how to apply
Good news for expats already living in or planning to move to the gulf region. The UAE has just announced an unprecedented path to citizenship for expats who meet certain requirements. This is the Emirates' show of appreciation for existing talents, and a way to attract brighter minds to the UAE. What's more, expats can obtain citizenship through investment that contributes to the local economy.
With an UAE passport in hand, you no longer have to apply for a work visa or family visa. There are two ways you can receive citizenship in the UAE. One of them is by investment, whereas the other is by professional talent. In this Pacific Prime Dubai article, we'll dive into the UAE citizenship eligibility for expats, as well as how to apply for it.
How to apply for UAE citizenship?
No applications need to be submitted for UAE citizenship. Instead, the Executive Councils, Rulers and Crown Princes Courts, and the Cabinet will select nominees. Having said that, specific details on exactly how to apply will be announced soon.
Who is eligible for UAE citizenship?
Originally, the UAE offered only permanent residency to boost foreign investment into the region. With the added option to apply for citizenship in 2021, this is no longer the case. By investment or talent, you can be a UAE passport holder
Expats who are eligible for UAE citizenship must fall into the following categories:
Investors
Doctors
Specialists
Inventors
Scientists
Talents
Intellectuals
Artists
What are the citizenship requirements for each eligible category of expats?
See below for the citizenship requirements for each eligible category. You might be thrilled to know that families (i.e. your spouse and dependent children, if any) of successful applicants are eligible for UAE citizenship as well.
1. Investors
All investors must own a property in the UAE.
2. Doctors and specialists
You specialize in a unique or scientific discipline that is highly needed in the UAE.
You've made acknowledged scientific contributions, studies, and research of value.
You have at least 10 years of practical experience.
You are a member in a reputable organization in your field of specialization.
3. Inventors
You've obtained at least one patent that is recognized by the UAE Ministry of Economy or a reputable international body.
You have a recommendation letter from the Ministry of Economy.
4. Scientists
You are an active researcher at a university, research institution, or in the private sector.
You have at least 10 years of practical experience in your field of specialty.
You've made scientific contributions, such as winning a prestigious scientific award, or securing considerable funding for your research over the past 10 years.
You have a recommendation letter from recognized scientific institutions in the UAE.
5. Artists and intellectuals (creative talents)
You are a pioneer in the culture and art field and have received one or more international award(s).
You have a recommendation letter from relevant government ministries.
What happens after you've been accepted as a new UAE citizen?
Congratulations, you've been accepted as a citizen of the Emirates! Your next step is to swear the oath of allegiance and commit to abide by the Emirati laws. You should also officially inform your respective government ministry anytime you gain or lose another citizenship. Note that your citizenship status can be revoked anytime you break any of the above requirements.
Benefits of obtaining a UAE citizenship
Being an Emirati comes with a host of benefits. Naturally, you have the right to live and work in the gulf region, along with your family members You and your family will also benefit from the subsidized education, fuel, healthcare, and make use of retirement plans from the age of 49. You may also own commercial entities and properties. There won't be any red-tapes normally faced by expats when it comes to registering your assets or opening bank accounts. Rather, it's a straight-forward process.
With a UAE passport, you gain visa-free access to a whopping 167 countries. More importantly, the Emirates' attractive tax schemes mean no income tax is collected from individuals. Foreign income from outside is also not taxed, making it a great place to save up. Dual citizenship is allowed, so you can keep your other citizenship. With that said, do check with your country of origin before you apply.
Secure health insurance in Dubai and the UAE
Securing health Insurance in Dubai and the UAE is mandatory. Moving to the Emirates with family? You might want to protect them with insurance for expat family or health insurance for dependent parents. Pacific Prime Dubai is more than happy to help you find the best plans for your needs. Get a free quote now with our online quotation tool! For personalized advice, and a free plan comparison, contact our team of expert insurance advisors!