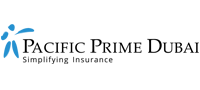 In-Vitro Fertilization in Dubai
In-Vitro Fertilization in Dubai
It's an exciting time becoming a parent, and yet the statistics show than many of us are waiting until later in life to begin that journey. When we are ready, some of us are finding that our bodies are not as cooperative as they may have been when we were younger. In-Vitro Fertilization has become a growing option for many hopeful parents in Dubai who have needed support in conceiving a child.
The basics of IVF
In-Vitro Fertilization is an assisted reproductive technology (ART) which processes fertilization by extracting eggs, retrieving a sperm sample, then manually combining the two outside of the womb to create an embryo. Once it's ready, the embryo(s) are transferred back to the mother's uterus to begin the pregnancy. The process can be expensive, but for many it's necessary in order to conceive.
IVF is an option for many infertility situations, including:
Women with blocked or damaged fallopian tubes
Male factor infertility which may include decreased sperm counts or motility
Women with ovulation disorders, premature ovarian failure, or uterine fibroids
Hysterectomy patients
Individuals with a genetic disorder
People with unexplained infertility challenges may also opt for IVF treatment. There's nothing shameful or embarrassing about it; it's actually a more common procedure than you might think (around 20% of couples in the UAE experience fertility challenges).
IVF treatment in Dubai
The availability and standard of in-vitro treatments in Dubai is excellent, often viewed as one of the premier destinations for medical tourists from around the world seeking fertility treatment. There are a number of facilities that provide fertility treatment, including:
Aster IVF and Women's Clinic
Bourn Hall Fertility Clinic
Conceive Gynaecology & Fertility Hospitals

Dubai Gynaecology & Fertility Centre
Eve Fertility Centre
Fakih IVF Fertility Centre
New Hope IVF
The Dubai Gynaecology & Fertility Centre is the only government-run centre, with the rest operating as private clinics. When it comes to the costs of IVF in Dubai, a single cycle can cost between USD 10,000 and 15,000. Not all insurance plans will cover IVF treatments, so we would highly recommend talking to one of our agents to ensure that you have coverage for fertility treatments should you need it.
Getting In-Vitro Fertilization coverage in Dubai
For whatever reason, life sometimes throws us little curveballs. When you're trying to get pregnant, fertility issues can be really challenging and frustrating. Help is out there but in Dubai, like many places around the world, that support can come with a high price tag. Basic health insurance may not cover you for ART procedures like IVF, so it's worth looking for a plan that does well before you even need it.
That's where Pacific Prime Dubai can help. Our expert advisors have been helping parents overcome their fertility challenges with robust, comprehensive insurance solutions that can financially support your IVF treatments should you need it. We're also experienced in a full range of parenting insurance matters; from maternity insurance to newborn child coverage – we can do it all!
For some free advice and a quote for an In-Vitro Fertility solution that's right for you, contact our team today!