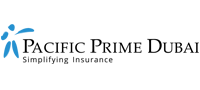 Pacific Prime unveils the Cost of International Health Insurance Report 2021-2022
Pacific Prime Dubai is very excited to unveil the Cost of International Health Insurance Report 2021-2022. Each year, we compile premium data for individual and family plans in 100 locations worldwide and conduct meaningful analysis to bring you the 40-page report – filled with global, regional, and local insights from our insurance experts, as well as case studies, illustrations, and more! While we highly recommend downloading a FREE copy of the report, this article is also worth a read if you'd like a quick overview of the report. 
Average IPMI premiums in the UAE
The Cost of International Health Insurance Report 2021-2022 found that average international private medical insurance (IPMI) premiums for individual plans (ranked 6/100) in the UAE were USD $5,269, representing a 7% increase from the previous year. Likewise, family health insurance premiums (ranked 5/100) averaged USD $15,892, amounting to a 16% increase from the previous year.
Key drivers of IPMI premiums in the UE
What's more, the report explored various cost drivers of health insurance in the Middle East including outpatient consultations and self-referring to specialists, as well as Dubai Health Authority (DHA) mandates regarding pre-existing conditions and mental health/alternative treatment benefits. 
Other notable findings 
Did you know that IPMI premiums increased in the majority of locations? 
As the main finding of our report, the increase in IPMI premiums is contextualized by key drivers including the impact of COVID-19 on the healthcare and health insurance industry, and the subsequent road to recovery and pace of recovery in various locations. Touching upon overuse of healthcare, delayed treatments rebounding, and the lingering on of the mental health crisis, the report gives a complete overview of health insurance in a post-pandemic world. 
Another main theme is the digitization of healthcare, which involves a more data-driven view of patient health and insurtech going mainstream, along with digital health being offered as an employee benefit. With increased digitization and scope for insurance fraud, it's also no surprise that anti-fraud analytics has been booming. Our report looks at common insurance fraud, the cost of fraud, and also ways employers can spot insurance fraud. 
Delve into the complex world of insurance premiums today!
Whether you're an individual, business, or simply a curious reader, Pacific Prime's Cost of International Health Insurance Report will serve as an informative and enjoyable read. It joins a long list of our health insurance resources and shows that we're committed to 'simplifying insurance'. You can get your FREE copy of the report by heading to our interactive and visually-engaging download page! 
Got a question or two about insurance after reading the report? With over two decades of experience in the health insurance space, Pacific Prime Dubai has got friendly, knowledgeable, and impartial insurance advisors who are on hand to help. Contact them for a no-obligation consultation and/or a tailored plan comparison, and kick start your health insurance journey with us today!
Latest posts by Suphanida
(see all)