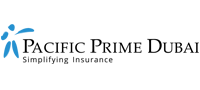 The benefits of CSR initiatives for businesses in the UAE
In today's demanding and socially conscious work environment, employees and clients alike place a high premium on working for and investing their money with businesses that truly prioritize corporate social responsibility (CSR) over everything else.
By integrating CSR into your corporate culture, you are recognized as a more attractive prospect to potential employees, while simultaneously increasing existing employee engagement. Furthermore, the business becomes recognized and respected as an organization capable of fulfilling benefits for its employees and society, with profits put aside.
In this article by Pacific Prime Dubai, we will provide an overview of CSR, and list some key benefits of CSR for businesses in the UAE.
What is CSR?
CSR is an evolving business practice, which is commonly employed by organizations to incorporate sustainable development into a company's business model. The result of its application is a positive impact on social, economic, and environmental factors.
To comment on lightly, CSR has a tremendous positive impact by improving your organization's image, building a robust and concrete brand, and motivating business leaders to be innovative and all ears.
CSR is a business trend
CSR is a growing phenomenon and has its place center stage. This means that as the use of CSR grows, it becomes extremely important for businesses to have a socially conscious image. Believe it or not, clients, consumers, employees, and stakeholders are beginning to prioritize CSR when choosing a business or brand. Therefore, if your business has yet to start, we have provided a few categories below to begin your CSR efforts.
What can businesses do to practice CSR?
By recognizing how important socially responsible efforts are to clients, consumers, employees, and stakeholders, businesses can explore and implement the following types of CSR categories:
1. Environmental efforts
Businesses, no matter what shape or size, all have a carbon footprint. Of course, the bigger the organization, the larger the footprint. Any steps or actions that can be taken to reduce those footprints are considered positive for both the business and society.
Examples include:
Introducing company electric vehicles to reduce pollution.
Recycling or limiting the use of printing paper – going paperless.
Using sustainably sourced consumables such as coffee beans and brown sugar.
Opting for reusable bags instead of plastic carrier bags.
Turning off electronics, lightings or any appliances that are not in use.
Consider the idea of rooftop solar installations to harvest light energy and have it converted into clean electricity.
Maximize natural light to help employee productivity and reduce the use of indoor lights.
Introduce desk plants to the work environment to promote better air quality for employees.
2. Philanthropy
Businesses, by and large, can practice social responsibility by donating money, services, or products to social causes and non-profit organizations. With that said, the UAE has been quoted as an emerging philanthropic power according to devex. In the last decade, the number of philanthropic organizations has surged in the UAE.
3. Ethical labor practices
Businesses can demonstrate their social responsibility by treating their employees fairly and ethically. This would mean offering employees a range of desired employee benefits that meet their needs and support their health and wellbeing. Going back 10 years if not longer, work burnout has been a common occurrence in UAE companies. Workplace stress and pressure can cause employees to lose motivation and take days off. Some may come in for work but underperform. Employee benefits solutions such as group health insurance, financial wellness programs, and counseling can help employees battle problems that prevent them from working effectively and yielding results for the business.
4. Social voluntary activities
Getting involved in voluntary activities can say a lot about an organization's sincerity. By wholeheartedly doing good deeds without expecting anything small or large in return, businesses can fully express their willingness and commitment to supporting others. This can favor its presence in the market and boost its brand awareness publicly.
The benefits of increasing your corporate social responsibility in the UAE
The list of benefits can go on, so we have listed a few that we consider beneficial for businesses of all sizes, in virtually all industries across the UAE. These include:
1. Attracting candidates that are focused on the objectives of the company
In this day and age, people are serious about making a positive and powerful impact within society and the environment, so working in a business that aligns with their beliefs is very attractive.
2. Reducing employee turnover
All businesses know that employee turnover isn't cheap. The financial cost of hiring an individual including onboarding, training and/or termination of an employee's contract can be high. Thus, companies benefit hugely from maintaining employees over the long-term which in effect keeps the cost of hiring down. To ensure employee satisfaction and reduce employee turnover, employers can do a number of things to make employees feel valued as mentioned above.
3. Build loyalty to the company
Establishing brand loyalty, both internally (employees) and externally (consumers, stakeholders, etc) is an essential factor of long term viability. In essence, by building brand loyalty from every perspective, everyone wins. The reality is that CSR benefits society and the environment, employees are focused and productive, and public perception is more positive.
CSR made mandatory for UAE companies
On February 1, 2018, the UAE Council of Ministers issued a resolution concerning CSR in the UAE. The CSR law requires all companies to report on all CSR activities and financial contributions. The UAE Council of Ministers also offers various incentives to companies that contribute to CSR initiatives.
Who has to comply with the CSR law in the UAE?
The CSR applies to:
Commercial companies of all legal entities operating in the UAE, including banks, financial institutions, and branches of foreign businesses;
Companies owned (partially or wholly) by Federal or Local Governments; and
Other organizations that opt to be listed in accordance with the CSR law
Employees first, profits last with effective employee benefits solutions
As we have shown in this article, CSR efforts have become more important than ever, and many potential candidates are looking to see what CSR programs businesses have in place before they look for a new job. With this in mind, it pays to discuss employee benefits solutions with a credible insurance broker, like Pacific Prime Dubai.
With over 20 years of experience as an employee benefits specialist, Pacific Prime Dubai can provide you with the necessary group health insurance and employee benefits solutions.
Our experts are able to issue specific quotes on solutions that will help your business move forward in the world of CSR.
For more information, contact us today!
Jimmy is a content writer who helps simplify insurance for readers interested in international private medical insurance. He is on a mission in Thailand to support locals, expatriates, and businesses by bring the latest news and updates to his Pacific Prime blog articles.

His expert view and wealth of knowledge on insurance can also be found in his blogs for China, Dubai, Hong Kong, and Singapore.