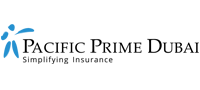 Pacific Prime Dubai Wins Allianz Care's "Top Individual Sales"​ Award for the Second Year in a Row in 2021
Another year, another fantastic accolade to add to our collection! Pacific Prime Dubai is pleased to announce our latest award: "Top Individual Sales 2021". The pleasant surprise came on February 9th, 2022, when Allianz's team presented this fabulous award at our office in Dubai. The Allianz team also presented several gift vouchers from an incentive scheme for several of our high-achieving staff members.
Discover more, as this article features a few grateful words from our regional CEO, David Hayes, and praise from Allianz Care's Head of Sales and Distribution for Middle East & Africa at Allianz Care, Cheryl Beattie.
A triumphant year for Pacific Prime Dubai
The year 2021 proved to be incredibly challenging for Pacific Prime Dubai on many levels. Like every other organization operating in and out of Dubai, UAE, Pacific Prime too endured many hardships due to the COVID-19 pandemic. This resulted in massive changes to the needs of consumers across the region and the insurance industry.
Nonetheless, we proved that excellent service and delivery to clients are vital to getting through any crisis. Whether pandemic or no pandemic. Supported by a cutting-edge customer relationship management (CRM) system and 20-plus years of experience in the insurance sphere, our experts were able to maintain the support needed by clients and grow beyond expectation.
So the receipt of yet another outstanding award by a global insurance partner never ceases to amaze us!
Top Individual Sales Award in 2021
During the award presentation at our Dubai office, Cheryl Beattie had this to say:
"We are delighted that once again Pacific Prime won the 2021 annual award for Top Individual Sales. Their knowledge, expertise, and professionalism in this segment is untouched and the driving factor behind their success year after year. Thank you for your fantastic support and contribution."
Receiving the award on behalf of Pacific Prime was David Hayes, who said:
"On behalf of my team, I'd like to thank Allianz Care for recognizing Pacific Prime Dubai as their top producer in the individual sales segment for the second time in a row. It has truly been an honor to get to work closely with Allianz Care, and be recognized for our contribution and expertise as a leading brokerage in the segment. In the years to come, we strive to strengthen our mutually-trusting partnership with Allianz Care while continuing to elevate the client experience through our unique servicing model."
Other awards received in 2021 from global insurance partners
Our "Top Individual Sales" award follows 3 other top accolades from the past year:
All three accolades were awarded in recognition of Pacific Prime Dubai's ability to provide unparalleled service. The challenging period certainly tested everyone's capabilities at Pacific Prime.
How can Pacific Prime Dubai help you in 2022?
Our experience and nuanced understanding of the challenges faced by individuals, families, and companies means we can match personalized insurance solutions that are not only affordable but remain competitive in a price-sensitive marketplace.
To discover how we can help you and what our brokerage services have to offer, you can visit our Pacific Prime Dubai website for a no-obligation, free quote today. Feel free to contact us for the support and information you need in 2022 and beyond.