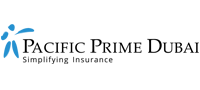 Importance of big data in healthcare
As the cost of healthcare is expected to soar in the Gulf region, big data analytics has the potential to be a force of good in the healthcare sector. If you're curious to learn more, this Pacific Prime Dubai article will elaborate, looking into what big data is, its role, benefit, and future in the UAE healthcare sector, as well as the implications it's set to have on the health insurance industry.
Understanding big data and healthcare in the UAE
Big data is the large quantities of data that are generated due to the result of digitalization. When it comes to the healthcare sector, big data sources include health data of a population (or an individual) from patient records, medical imaging, wearable devices, etc. Once the data gets consolidated and analyzed by specific technologies, it can reveal interesting patterns, trends, and insights to help prevent diseases and lower costs.
Benefits of big data in healthcare in the UAE
As David Mezher, general manager of GE Healthcare Middle East, said in a Khaleej Times article: "Healthcare is more about prevention of disease; the longer you wait until you discover the disease, the more adverse the effect on the patient and it will be more costly on the government and even insurance companies. So, how can we make prevention more effective? By employing big data analytics".
With that said, here are the benefits of big data analytics in healthcare:
Lowering costs: Using insights from big data, healthcare organizations can identify areas where cost reductions can be made.
Minimizing error: Big data can give a detailed picture of patients, allowing predictions to be made on how they will react to a specific treatment.
Proactive approach: Patients can monitor their vitals to have better health outcomes. For instance, diabetic patients might track their insulin dosage.
Timely medical action: Information from wearable devices can prompt individuals to seek medical action early on and prevent serious illnesses from developing.
And more. 
Future of big data in healthcare in the UAE
The healthcare market in the Gulf Cooperation Council (GCC) countries is projected to grow from USD $40.3 billion in 2015 to USD $71.3 billion in 2020, driven by an increase in population and the rising cost of treatment, as Mezher notes. Given this, a sustainable model of healthcare delivery will be needed and that's where big data analytics comes in.
Currently, the UAE government is in its initial stage of creating a unified medical record. While this digital transformation will be expensive in the initial stage, there will be substantial cost reductions in the long-run. This is because patient information will be readily available, enabling doctors to identify those who can benefit from preventative care or lifestyle changes.
How insurance companies use big data
Likewise, big data analytics can also benefit insurers. While insurers have always relied on a large variety of data to classify their customers into risk groups and set premium levels, big data analytics can allow them to develop complex behavioral models for each of their customers. Furthermore, there are also many other ways they can harness the power of big data, leading to the rise of the "insurtech" industry – a portmanteau of insurance and technology.
The following outlines some of the benefits of big data in the insurance industry:
Accurate pricing and underwriting: Big data allows insurers to assess user behavior – often through wearable devices. This allows them to determine risk and set premiums.
Easy settling of claims: Typically a bureaucratic process, insurers can execute and automate claim decisions based on insights derived from big data.
Lowering chances of claims: By comparing real-time data via devices, insurers can recommend customers to adjust any high-risk behaviors to reduce the chances of claims.
Improving customers' health: Using big data, insurers can recommend immediate and preventative care to customers, thereby improving their health and experience.
And more.
Download the State of Health Insurance report to learn more about healthcare technology trends in the UAE
Pacific Prime Dubai is a global insurance broker, with over two decades of experience in the industry. At the moment, we're witnessing our industry being transformed by technology, which we shed light on in our latest 2019-2020 State of Health Insurance report. We touch upon the use of big data in healthcare diagnosis, medical underwriting, as well as the rise of the insurtech industry. Download the free report today.
Whether you are an individual or a business, we can help you secure insurance. We offer a range of plans in the UAE to suit your needs and budgets, including international health insurance, group health insurance, and more. Get in touch with one of our knowledgeable and helpful advisors today, who can provide you with impartial advice, plan comparison, and a no-obligation quote!
Suphanida aims to demystify the world of insurance by creating informative and engaging content. As a wordsmith, she spends the majority of her day writing and editing website content, blog posts, in-depth guides, and more.

Outside of work, Suphanida enjoys traveling to new places and immersing herself in different cultures.
Latest posts by Suphanida (see all)