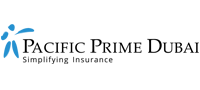 Indoor sports for keeping fit in the UAE
Keeping fit can be difficult sometimes when the outside elements aren't playing ball. Thankfully, there are a wealth of indoor sporting options available in Dubai. Indoor sports are popular the world over as a place for fitness and socializing without the concerns of weather and temperature to affect access. If you're an expat worker, joining an indoor sports team can be a great way to meet new people; while children can also take advantage of the opportunity to get active and stay healthy.
Whatever your reasons, and whatever your preference, there's an indoor sporting centre or activity for everyone in Dubai.
Indoor football
As the most popular sport in the world, football is played across the world by a FIFA-estimated 265 million people. There are two main types of indoor football played; six-a-side indoor soccer as played in North America, and the FIFA-approved five-a-side Futsal game. Played by young and old, men and women alike, football is a truly universal game that is super easy to pick up. Local indoor football centres and clubs can be found here:
Dubai
All Star Sport

Umm Suqeim Road

Al Barsha 2, Dubai

(050) 2009989

Adaaf Sports Club Dubai

18b Street

Al Quoz 2, Dubai

(800) 243223

Football Centre Dubai

15a Street

Al Quoz 1, Dubai

(04) 3483869

United Pro Sports

Al Ayasel Street

Al Quoz 3, Dubai

(04) 3401122
Basketball and netball
One of the most popular and well recognized sports in the world, basketball is great for developing hand-eye coordination and getting an overall body workout. Netball is a fast-paced sport similar to basketball without the freedom of dribbling the ball, and can be played as a mixed-gender competition. Many countries the world over have great social netball leagues.
Dubai
Dubai Sports World – Basketball

Sheikh Zayed Road

Dubai

(04) 3064000

Dubai Stars Sportsplex – Basketball

11A Street

Al Mizhar Area, Dubai

(04) 2853333

Dubai Hurricanes – Netball

Contact: Louise Vickery

+971 52 2441433

Dubai Netball League (Social/Competitive)

Contact: Sara Donovan

+971 50 1375529
Squash
As indoor sports go, squash can be considered one of the most frantic and athletic indoor sports considering the fairly confined space the courts generally play in. It's also a fairly accessible sport, needing no more than a squash racket and ball in order to play. The simplicity of a squash court has meant many hotels, clubs, and business buildings offer places to play; some requiring membership, with others simply being a pay-to-play arrangement.
Dubai
Oaks Club

Oaks Liwa Heights, Cluster W

Jumeirah Lakes Tower, Dubai

(04) 4363434

Al Nasr Leisureland

Oud Metha Road

Dubai

(04) 3371234
Indoor cricket
Cricket is the second most popular sport in the world, spread through the influence of the British Commonwealth. Whilst the outdoor game requires a large open field, indoor games are compact and faster paced. Generally played by two teams of eight players, the sport focuses heavily on bowling and batting, with fielding largely absent and scoring based on ball placement inside the indoor nets.
Dubai
Insportz Club

78 RKM Warehouse, 4th Street

Sheikh Zayed Road, Al Qouz 4, Dubai

(04) 3475833

United Pro Sports

Al Ayasel Street

Al Quoz 3, Dubai

(04) 3401122
Volleyball 
When the temperature gets too hot for the beach, indoor volleyball can be a great way to get your team sport fix. Again, volleyball is another indoor sport that can be mixed-gender and a great social activity for expat workers. Check out the following places to get involved:
Dubai
Aktiv Nation (Indoor & Beach)

10th Street

Dubai

(04) 3284779

Volleyball Academy

Contact: General Enquiries

(56) 8111416
Rugby
Rugby, the extremely physical and aggressive contact sport, may seem like a strange addition to an indoor sports list. The Emirates Dubai Rugby Sevens is a massive outdoor event that attracts over 90,000 spectators, however local leagues can be played indoor during the hotter months in order to keep competitions continuing.
Dubai
Dubai Sports City
Sheikh Mohammed Bin Zayed Road
Near Motor City, Dubai
(04) 4251111
Getting active with indoor sports in Dubai
With any form of physical activity, there's a risk of injury. In Dubai, it's important to have health insurance to ensure that any injury you suffer is properly taken care of so that you may get back to full health again and jump straight back into your chosen sport. For a free health insurance quote or some advice on how insurance can cover indoor sports activities, contact the team at Pacific Prime Dubai today!