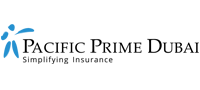 Abu Dhabi and Dubai quarantine rules: Everything you need to know when arriving from abroad
Missing the sunny beaches in the Emirates? You're not alone. In August 2020, Dubai reopened its borders to visitors. With enough preparation, travelers can enjoy stunning architecture or restaurant-dining again with friends and family in the UAE. Good news: you will be quarantine-free on your arrival to Dubai. As for Abu Dhabi, it's a must until July 1st. In this Pacific Prime Dubai article, we'll go over the Abu Dhabi and Dubai quarantine rules.
Who can go?
Based on the Dubai quarantine rules, anyone normally permitted entry can visit, unless you are coming from high-risk countries.
The UAE also has several quarantine-free travel corridors for the fully vaccinated travelers with Seychelles, Bahrain, Serbia, Italy, and Greece. Currently, it's also in talks with the Maldives about opening one between the countries.
Who can't go?
As of June 2021, most travelers from South Africa, Nigeria, Zambia, Uganda, Vietnam, Bangladesh, India, Pakistan, and Sri Lanka are not allowed to enter the Emirates. In particular, flights to and from India are suspended until July 6.
What are the travel requirements in the UAE?
Read on for the basic and additional requirements for the city you're visiting in the Emirates.
Requirements for visitors entering the UAE
All visitors over the age of 12 must have health insurance, travel insurance, and a negative PCR test completed by an authorized body 72 hours before your departure. You must also show this certificate at check-in and complete a health declaration form before departure. Last but not least, register on the ALHOSN UAE app, a track-and-trace app that can also be used to prove your vaccination status and your last COVID-19 test details. For those heading into Dubai, download the DXB COVID 19 app.
Requirements for residents entering the UAE
Prior to your arrival at Abu Dhabi, update your details by heading to this website. You can skip this step if you're a resident entering Dubai who holds a Dubai visa.
Additional requirements depending on your residential and vaccination status
Travel restrictions differ between Abu Dhabi and Dubai. Make sure you're well-prepared before hopping onto your flight.
Abu Dhabi quarantine rules before July 1
Currently, all passengers arriving from countries that not on Abu Dhabi's green list must quarantine for 10 days and wear a wristband throughout this period. That said, vaccinated residents from an approved country may enjoy a short, 5-day only quarantine. The same cannot be said for tourists who are required to quarantine for 10 days either way. Those arriving from high-risk countries must be quarantined at a government facility.
Abu Dhabi quarantine rules after July 1
As aforementioned, quarantine is required for all passengers until July 1. After which, all passengers will be quarantine-free. However, testing protocols are different for visitors coming from low-risk and high-risk countries.
Those coming from countries with a high infection rate will have to take two tests. One prior to departure, and another on arrival. Here is the current list of the 50 countries deemed as high-risk and requiring two tests. At this moment, we don't know whether things will be different for those who have been vaccinated.
Dubai quarantine rules
All passengers entering Dubai do not need to be quarantined unless they're from the following countries. Note that those coming from higher-risk countries may be required to take a PCR test on arrival.
As of June 20, 2021, passengers from South Africa, Nigeria, Zambia, Uganda, Vietnam, Bangladesh, India, Pakistan, and Sri Lanka are not allowed to enter Dubai unless they have special permission or are UAE nationals. On that note, vaccinated travelers from South Africa, and travelers from Nigeria (vaccinated or not) can visit Dubai from June 23 onwards. There is light at the end of the tunnel. Restrictions are due to ease on July 7 for travelers from Pakistan, Sri Lanka, Bangladesh, and Nepal.
Secure the best health insurance in Dubai
Borders are opening up across the world. Soon, you can take to the air again if you haven't already done so. However, the fact remains that traveling carries a much higher risk than it used to. That's why you should protect yourself and your loved ones with the best health insurance Dubai.
Whether it's short-term health insurance in Dubai or international health insurance, Pacific Prime Dubai has got you covered. Get a free quote now with our online quotation quote! Contact our team of expert insurance advisors today for personalized advice and a free plan comparison!