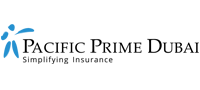 Check out Pacific Prime Dubai's latest State of Health Insurance report
The second edition of Pacific Prime Dubai's State of Health Insurance report is finally here! And this time around it comes with a slight upgrade, however, the core elements are still intact.
This edition of the SOHI report features exclusive new content sections entirely dedicated to trends in the global insurance market. On top of that, new to this edition is a commentary from three prominent global insurers and Pacific Prime's own health insurance experts.
To download a free copy of the report, please click here, or read on for a breakdown of what you can expect to learn about the state of health insurance in Dubai.
Why download the State of Health Insurance report?
Pacific Prime has been in the health insurance business since the year 2000. Therefore, we believe that our expertise in the field will be able to clarify the state of health insurance for our readers and potential clients.
We at Pacific Prime understand that insurance may not be on most people's minds every day due to their busy schedules. So we have compiled a report to inform you of the changes and trends in the health insurance industry; this way, you can be up to date on all the latest updates with ease.
The report also answers key questions relating to the health insurance industry, chief among them being :
What is the cost of international health insurance?
How much have premiums increased by?
What are developing trends and insurance industry changes being seen globally?
What are the top insurance issues faced by individuals and businesses?
How has Pacific Prime developed in 2018?
Simplifying insurance is our goal, and we believe our report's answers to the questions above will do just that. Our reports have also been featured on credible websites like Business Wire, therefore we are confident that we are able to give the right answers to the insurance world's most frequently asked questions.
Key insights and breakdown
Breakdown
Our report is further broken down into 6 categories. This allows readers to see the type of content they are about to consume and also helps provide comprehensive coverage on the topic. The categories are as follows:
About the report
Changes to the global insurance landscape
Insurance trends
Top insurance issues faced by individuals and businesses.
Insurance costs and inflation in 2018
Pacific Prime 2018
Key Insights in the State of Health insurance report
These are among the important topics discussed in this year's State of Health Insurance in Dubai report.
More flexible employee benefits
Companies are now moving towards improving their employee benefits plans in order to retain employees and attract new employees. By offering a flexible employee benefits plan, organizations are allowing employees to tailor coverage according to their own preferences. However, this does come with some problems for employers and HR teams.
Having a flexible system sure sounds good, but also makes it difficult for the HR team to track each employee's preferences. Even though it does not affect the company monetarily as employees have to stick within a set budget, it affects the workload. To learn more about flexible benefits, you can check out Pacific Prime Dubai's article on flexible employee benefits plans and how they might affect your organization.
Introduction of VAT
The introduction of VAT (value-added tax)Dubai has had an impact on employers and in particular their health insurance coverage. The situation has caused employers to drop down a level or two in terms of the insurance policies they offer their employees. The VAT adds 5% to the overall cost of plans, therefore causing employers to think twice before offering the most comprehensive policies.
Health insurance costs
The cost of health insurance also rose in 2018. What we found in our research is that apart from the costs rising, the gap between premiums in the most expensive countries have also risen when compared to the rest of the world. The United States has again emerged as the most expensive country for health insurance. Within our State of Health Insurance report, we have also included key information from our International Private Medical Insurance (IPMI) report. In this section, individuals can learn the rate at which premiums have been increasing by over the past years. By knowing this, policyholders can predict how much their premiums are going to cost when it comes time for renewal. Check out our IPMI report to learn more about this today.
Download your free copy of the State of Health Insurance report today!
Have your insurance questions answered today by downloading our comprehensive report on the state of health insurance. This report focuses on Dubai, however Pacific Prime has also created other reports focusing on China, Hong Kong, Singapore, Thailand and one that covers the rest of the world. To check them out, please go to their respective websites.
Our second edition of the State of Health Insurance report will answer all your burning questions about the insurance world. Also, visit the Prime Guides section of our website where you can find more materials that simplify insurance or get in touch with our advisors today for a free quote and plan comparison.