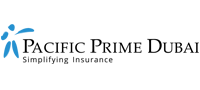 Introducing our latest GDPR and Employee Benefits Guide
Pacific Prime Dubai is pleased to introduce you to our new GDPR and Employee Benefits Guide, which uncovers the most important provisions of the Regulation of the European Parliament and the EU Council on Data Protection (GDPR). The new data protection framework came into force from 25 May 2018, and binds all companies that process personal data of the EU citizens in connection with their business, and as such, it also affects all organizations outside of the European Union who process personal data of EU citizens.
Download our GDPR and Employee Benefits Guide today to learn in what way Dubai companies are affected by the changes, and how you can mitigate the risks associated with handling employee benefits and wellness plans in your organization.
What's inside our GDPR and Employee Benefits Guide?
One of the risks of non-compliance with the GDPR law is that companies may face penalties of up to EUR 20 million (Dh 86.1m), even if they're not based in the EU. To help companies who store/process personal data belonging to EU/EEA clients/employees understand how GDPR laws affect their line of business, especially in terms of handling employee benefits and associated data, Pacific Prime's latest guide provides answers to the most commonly asked questions HR professionals have with regards to the GDPR, including:
What is the GDPR and who does it apply to?
What are the key GDPR terms HR professionals need to know?
What are the consequences of non-compliance with the GDPR?
How does the GDPR impact global employee benefits plans?
How can your business mitigate GDPR risks?
Knowing in-depth information about the GDPR and its implications for employers and employee benefits in Dubai is imperative for all companies, and therefore, we recommend you to download our complimentary guide today.
Learning about GDPR and employee benefits plan compliance in Dubai
The European Union's General Data Protection Regulation (GDPR) primarily focuses on data and privacy protection of people living in the EU and the European Economic Area (EEA), but it also extends its jurisdiction to companies abroad, i.e., to any company that offers goods or services to subjects of the EU, or monitors the online behavior of EU citizens.  
That means that any company that is based in the Emirates and handles personal data of European residents and citizens, and/ or carries out data processing activities on behalf of an EU business is expected to comply with the GDPR, even if they don't have a direct presence in Europe.
This rule also applies to handling personal data of EU citizens working in your company and extends to your employee benefits, including medical insurance. In such instances, HR departments share personal data of the employees with third parties, such as insurance brokers and or/ insurance companies, and must ensure that these partners also comply with the GDPR where an EU citizen's data is involved.  
Get your free copy of Pacific Prime's GDPR and Employee Benefits Guide!
To get the answers to all your GDPR compliance questions, make sure to download your free copy of the GDPR and Employee Benefits Guide. With this conveniently prepared and structured guide, you'll get an idea of the most important things any organization must take into consideration when it comes to handling personal data of any EU citizens, especially in the employee benefits sphere.
Beyond that, in our guide, we explain how partnering with an international insurance broker, such as Pacific Prime Dubai, can ease many of the GDPR weak points in the employee benefits plan that you are currently offering. We work with the most reputed and GDPR-compliant insurers worldwide to guarantee that the employee benefits solutions we propose to our clients are compliant, and that the employees' data is properly protected.
Got more questions? Contact our helpful advisors today, and make sure to download your complimentary copy of the GDPR and Employee Benefits Guide, and take a look at our other guides and reports!
Elwira Skrybus is a content writer at Pacific Prime. In her everyday work, she is utilizing her previous social media and branding experience to create informative articles, guides, and reports to help our readers simplify the sometimes-puzzling world of international health insurance.

When she isn't writing, you are most likely to find Elwira in search of the perfect plant-based burger or enjoying Hong Kong's great outdoors either at the beach or from the boat - the closer to the sea, the better!