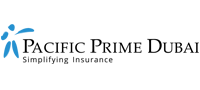 Your guide to getting a Dubai Health Card for children
Moving abroad with your family means you get to experience a new home together. But it also means you have to do some planning. Whether you are expecting a child or already have children, you're going to need to think about how you'll care for their health before relocating to Dubai. Did you know that getting a Dubai Health Card is not only advantageous to adults, but to children as well? For children, one of the Dubai Health Card benefits is free vaccinations from birth up to grade 11. This Pacific Prime Dubai article is your guide to getting a Dubai Health Card for children.
What is the Dubai Health Card?
If you or your spouse is working in Dubai and the employer doesn't offer health insurance cover, you need to apply for a health card. This card provides coverage for basic healthcare in the UAE, and is comparable to what UAE nationals receive through public healthcare. As an expat, you need to have a health card if you wish to use public healthcare facilities in Dubai – even if you already have private health insurance.
It's advisable to apply for a health card regardless of whether you have an existing policy or not, though the new law states you must have medical cover to enter Dubai. After all, some treatments may not be covered by private insurance policies and it can occasionally be cheaper to visit a public clinic or hospital.
Dubai's Immunization Policy
The UAE's National Immunization Program has played an integral role in maintaining the country's world-class public health services. Following the introduction of the program in 1980, the country has witnessed a dramatic decline in the transmission of infectious diseases. To maintain the country's quality of public healthcare, the UAE provides free immunization for residents.
Following the UAE National Children Immunization Program, the Dubai Health Authority's (DHA)'s immunization policy requires all children residing in Dubai to be vaccinated. The Dubai Health Card makes it possible for children to get free vaccines from birth until grade 11.
How to get a health card for your child in Dubai
The process to apply for a Dubai Health Card for your child is relatively easy. You have two options:
Visit one of the DHA's Primary Healthcare Centers (listed below)
Apply via the DHA's online portal
Dubai Health Card requirements
To apply for a DHA Health Card, you'll need the following documents:
Both parents' original passport and visa page
Both parents' original Emirates ID
Rental agreement or latest Dubai Electricity & Water Authority (DEWA) bill
Passport size photograph of the child and each parent
Child's passport with a valid entry permit or visa, unless the child is born in the UAE and under two months old
Child's birth certificate
Child's vaccination book, if they're between 0 and 5 years old
Before applying for the health card for vaccinations, parents whose child was born in Dubai will first have to register the baby's birth in Dubai and obtain a valid birth certificate. Expat parents will need to get a vaccination book from the birthing center or where the child had their latest vaccinations. Unlike the Dubai Health Card, which may include information about healthcare visits, the vaccination book only holds information regarding scheduled vaccinations.
DHA's Primary Healthcare Centers
You can visit the registration desk at any of the DHA's Primary Healthcare Centers listed below to issue a Dubai Health Card. Just bring the necessary documents and they will give you the application form. Once you've filled out the form, you'll have to pay fees ranging from AED 100 to AED 300, depending on your child's age.
The following centers are also DHA-approved for free vaccinations for children in Dubai.
24/7 centers
These centers are open 24 hours a day, 7 days a week.
Al Barsha Health Center
Nad Al Hamar Health Center
Senior Happiness Center
Other centers
The following centers are open from 07:30 to 9:30 on Sunday to Thursday, 08:00 to 13:00 on Saturday, and closed on Friday.
Al Safa Health Center
Al Badaa Health Center
Al Mankhool Health Center
Al Lusaily Health Center
Al Khawaneej Health Center
Al Towar Health Center
Nad Al Sheba Health Center
Al Mamzar Health Center
Al Mizhar Health Center
Za'abeel Health Center
While the Dubai Health Card is not mandatory if you and your child already have health insurance, it can save you from having to pay for immunizations and vaccinations. With a one-year validity for expat children, all you have to do is renew the health card one month before its expiry via the DHA's online portal.
Getting health insurance in Dubai
Since 2014, it has been mandatory for expat workers in Dubai to have a minimum level of health insurance. Even though all employers are legally required to offer private medical insurance for their employees, the coverage might only meet the minimum requirement. Fortunately, you can top-up your existing plan to enhance your level of coverage and benefits.
Whether you're looking for family health insurance or newborn insurance in Dubai, Pacific Prime Dubai is here to help. We compare health insurance plans to help you find the best health insurance in Dubai for your needs and budget. Additionally, we have plenty of helpful blog posts and guides to help expats in Dubai, such as our Public and Private Healthcare guide. Take a look around or contact us directly for impartial advice and a free quote or plan comparison.
Latest posts by Jantra Jacobs
(see all)