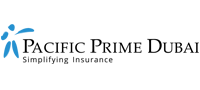 The UAE announces new residence visa rules for 2022
Fantastic news for those who want to move to Dubai or another city in the United Arab Emirates (UAE). The UAE cabinet has announced new residence rules that will change how skilled workers, investors, and digital nomads can enter to work in the country.
This new model aims to attract top talent from around the world and prove how versatile and open the UAE is to foreign workers. More so, the new rules will help increase the competitiveness and flexibility of the labor market, as well as send out a message of stability for UAE residents and their loved ones. Find out more as this Pacific Prime Dubai article explores the changes to the residence visa rules in the UAE.
A new residence permit system for the UAE
As the world opens up, the UAE aspires to make it easier for skilled workers, investors, and digital nomads to relocate to the UAE for work. According to the UAE Government Media Office, the new model will go into effect from September 2022 and will introduce new improvements to the UAE's visa rules, such as the introduction of a new five-year residence visa, which should appeal to skilled professionals, freelancers, investors, and entrepreneurs.
The UAE also has more plans and benefits in place, such as enabling residence for family members and flexible grace periods. For those who are considering to relocate to the UAE, the benefits make their decision easy. Because now, migrant workers can bring their families along and are allowed to extend their stay for as long as 6 months for staying in the country after the expiration of their work permit.
Amendments to the Golden Residence visa scheme
Several substantial changes have been made to the Golden Residence visa scheme to simplify the eligibility criteria.
Holders of the prized 10-year visa can stay outside of the UAE for as long as they require. Doing so won't affect their residency status. This is a significant change as previously, residents who stayed outside of the UAE for more than 6 months or more automatically lost their residency.
Additionally, the amendments allow Golden Visa holders to sponsor their family members, including spouses and children regardless of age. And now, family members are allowed to stay in the UAE if the Golden Residence visa holder passes away unexpectedly.
Eligible categories for the Golden Visa scheme
The Golden Visa scheme can now be granted to investors, entrepreneurs, highly-skilled workers, scientists, and professionals. The scheme also extends to exceptional students, graduates, humanitarian pioneers, and frontline heroes. Here's what you need to know for each category:
Entrepreneurs
To obtain the Golden Residence visa, an entrepreneur should own or be a partner in a startup registered in the UAE. The company must be registered under the category of small and medium enterprises. Entrepreneurs will also need to get their startup idea approved by an official business incubator or the Ministry Of Economy. More so, any individual who was the founder of a previous entrepreneurial project(s), sold at a value not less than AED 7 million (around USD $2 million), will also be entitled to the Golden Residence visa.
Highly skilled workers
The visa can now be granted to professionals with educational qualifications and expertise from various disciplines. These include medicine, sciences, engineering, information technology, education, law, culture, business and administration, and social sciences. Applicants must:
Be qualified with at least a bachelor's degree or equivalent;
Be fully employed with a valid contract in the UAE; and
Have a monthly salary of not less than AED 30,000
Exceptional students
The visa can now be granted to high-performing students in UAE secondary schools and outstanding graduates from UAE universities. Top-performing students from the best 100 universities worldwide can also be granted a Golden Residence visa. Applicants will be assessed in terms of their academic performance, university classification, year of graduation, etc.
Humanitarian pioneers and front line workers
In recognition of their work and aid to society, humanitarian workers will continue to receive the Golden Residence visa. This initiative recognizes their selfless work in supporting people in need.
Further reading: 
Update to the green residence visa for freelancing and self-Employment
Despite the travel hindrance caused by the COVID-19 pandemic, digital nomads continue to flock to the UAE. The latest update offers 5-year Green Residence visas for freelancers and the self-employed without requiring a sponsor or employer.
According to the UAE cabinet, digital nomads must obtain a freelance/self-employment permit from the Ministry of Human Resources and Emiratization, as well as hold a bachelor's degree or specialized diploma. Their annual income from self-employment for the previous 2 years should not be less than DH36,000 (around USD $98,000). They need to prove that they are financially capable of residing in the country.
Get health insurance for you and your loved ones with Pacific Prime Dubai
Those who wish to move over to the UAE or apply for the newest residence visa in the UAE should first consider the importance of securing health insurance for themselves and/or their family members.
At Pacific Prime Dubai, an international health insurance plan or family health insurance plan comes with value-added services such as claims assistance and support, as well as having experts provide you with timely advice. These services can make your experience as an expat living and working in the UAE easy!
Our experts can help you compare plans from leading local and global insurance providers. This is offered at no extra cost and makes it easier to choose the plan that works for you and your family. We also offer business insurance for UAE investors and property and casualty insurance plans for those who would like to start a new business.
Contact us for more details and a FREE quote today!