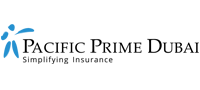 What is the cost of living in Dubai for expats in 2022?
Whether you are considering moving to Dubai in search of work or relocating within your company, the country is a beautiful place to live in. From the breathtaking skylines to sun-kissed beaches, Dubai has it all. Are you wondering what the cost of living for expats in Dubai is? Well, we have good news – living in Dubai costs a lot less compared to countries like Hong Kong, London, New York, and Singapore. According to Mercer's Cost of Living City Ranking 2022, Dubai is ranked number 31. The cost of living in Dubai has risen substantially over the last few years; however, the government of UAE is constantly working on regulations that will help decrease the cost of living to attract top local talent.
In this Pacific Prime Dubai article, let's take a closer look at all the key expenses you need to consider before planning your budget.
What are the living expenses in Dubai?
Costs associated with housing, food, clothing, health care, transportation, etc., are commonly known as living expenses. Note that in Dubai, housing will likely take up a considerable chunk of your budget. That said, the monthly costs differ depending on family sizes and requirements. Here is a quick overview of the average cost of living expenses for individuals and families:
2021
2022
Individual
USD $ 935.35
USD $946.88
Family (of 4)
USD $ 3229.69
USD $3255.83
Cost of education in Dubai
Public schools 
Expat kids are allowed to go to both public and private schools in the UAE. However, they must pay the fees regardless of which school they select. Free government schooling is only available for Emirati nationals. For expats interested in public school, the annual tuition fee has been capped at USD $1,635 per annum.
Private or international schools
There are 200 schools in Dubai housing 300,000 Emirati and expat students. Dubai is the only country in the Emirates with an annual tuition cap, forbidding schools from increasing their rates to unreasonable amounts annually. The tuition fee varies from one private school to another.
Higher Education 
Colleges in Dubai cater to both expats and Emirati students. However, public universities in Dubai use Arabic as the medium of teaching; on the other hand, most private universities teach in English. Note that regardless of the university, expat students are required to take an Arabic language development class. The average cost for an undergraduate or graduate degree would be USD $47,20 or USD $14,919-22,379, respectively.
Transportation costs in Dubai
The cost of a car in Dubai depends on its condition. For instance, Toyota Corolla is the most commonly driven car in UAE and is priced at AED 70,900. The price of gasoline varies from AED 2.82 liter for Special 95 to AED 2.94 per liter for Super 98, which is cheaper than the worldwide average of AED 2.48 per liter. However, Dubai's public transportation system is well connected and is a convenient mode of transportation for employees, residents, and visitors to access areas in the premium district, DMCC.
| | |
| --- | --- |
| Transportation costs in Dubai | Average Cost |
| Taxis (per 1 KM) | USD $0.68 |
| Buses (single ticket) | USD $1.36 |
| Buses (monthly pass) | USD $81.68 |
| Average price of petrol per liter | USD $0.67 |
Dubai Healthcare & Insurance
Private medical insurance is mandatory for all residents and expats in Dubai. The country is recognized for its high-standard healthcare system, and as an expat, you can take advantage of both public and private healthcare facilities. Note that Dubai also issues health cards for expats at a small cost, with which expats can receive a 50% discount at public facilities. In addition, there is also The Essential Benefits Plan (EBP) for non-working residents. The EBP is the minimum level of health insurance coverage that all residents in Dubai must have – it provides essential benefits and economical prices.
Learn more about health insurance in Dubai with Pacific Prime
Now that you have a basic idea of how much the cost of living in Dubai is, you can start planning your budget. But most importantly, you need to secure your medical insurance. And securing comprehensive medical insurance in a foreign country as an expat can be challenging. So consider hiring an insurance broker like Pacific Prime because the insurance experts at Pacific Prime will help you find a plan that meets your budget and requirements.
Get in touch with Pacific Prime Dubai for a FREE quote!
Disclaimer: The above-mentioned costs are average costs and are not exact.
Latest posts by Lakshmi Chirumamilla
(see all)