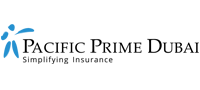 IR-DRG payment system in Dubai
In 2017, the Dubai Health Authority (DHA) began a 3-year phase program to adopt a new health insurance payment system, called 'Isahd'. The system's aim is to improve transparency and quality of healthcare services in Dubai, as well as to enhance the claims payment process to policyholders.
The DHA has been working to make the payment process simpler for hospitals and insurance companies. Additionally, the "Ishad" system is believed to play a crucial role in optimizing treatment for patients. This new insurance payment system, known in many countries as International Refined Diagnostics Related Groups (IR-DRG) for inpatient hospital payments, is expected to be fully implemented in Dubai in the last quarter of 2019.
In this article by Pacific Prime Dubai, we will discuss the concept of shadow billing and the new IR DRG systems, and how they contribute to the way hospitals are currently setting prices for the treatments.
What is the IR-DRG payment system
IR DRG is an international payment standard that hospitals employ to bill patients. The main concept behind this reimbursement system is to group similar medical procedures, for example, heart disease-related and use the average cost of treatment, along with other historical data, to set up a standardized price for the treatment.
Focusing on quality in service rather than cost, IR DRG system takes into account the nature of the patient's illness along with other variables such as the age, diagnostic, co-morbidities and so forth to determine the overall bill and resulting, lump sum amount to be paid by the insurer.
What is shadow billing?
Shadow billing is a reporting technique whereby physicians submit all the information relating to the health services performed for administrative, tracking, and/or cost analysis purposes only. Shadow billing is a crucial step in the transition process form the current fee-for-service (FFS) payment system, to the new IR-DRG one.
Shadow billing process forms part of the IR-DRG that many hospitals in Dubai will be adhering to from September 2019. It will allow hospitals, insurance companies, and other stakeholders to understand the details of the new insurance payment system requirements and the impact the system has on them.
Benefits to expect
When the new payment system gets fully integrated, we will expect to see patients in Dubai's hospitals to pay for bundled treatments rather than the costs of separate services and medications under the FFS payment system. Right now, the final bill amounts for the same treatments vary from hospital to hospital, which has lead to complaints such as high medical fees or long wait times.
Fairer prices
Patients admitted under to hospitals utilizing the new IR-DRG method can expect to be billed for a fixed price for the cost of treatments. The fixed price for treatments will not vary irrespective if the patient is admitted for 1 or 10 days. Patients will, therefore, won't pay extra for hospitals stays or medication and the final bill will be fairer.
Simplifying reimbursements and administrative work
The new payment system will simplify the process of billing for reimbursement, which is appealing to health insurance companies.
For all parties, the administrative process will get more efficient, which reduces time and labor to settle payments to the health care provider for their services and care of the patient(s).
Improved quality and efficiency
Additionally, hospitals will be rated for their efficiency and quality based on the rates of re-admissions and failures, among other factors. Healthcare providers will be competing with each other for quality and efficiency status, as that would be one of the important ways of attracting patients.
For instance, if a procedure costs DH500 and if a hospital falls below a set standard for the procedure, 10 percent of the fee will be subtracted. On the other hand, for higher quality service, there will be an increase of 10 percent. Such practice will incentivize healthcare providers to offer the best and most appropriate treatments to their patients.
Healthcare providers will also be less inclined to give patients unnecessary medication or services such as MRI, if not needed. This reduces the time patients are in the hospital and also helps to save resources. As a result, beds in the wards are freed up for those that require necessary medical attention.
Need health insurance in Dubai?
With the implementation of the IR-DRG billing system coming into effect in the near future, it is recommended to secure private medical insurance to make the process of claiming and dealing with your medical bill easier and more efficient.
Due to the integration of the payment method between healthcare providers and insurers, there is a strong emphasis for expatriates and their families to get comprehensive insurance to cover any medical bills in the event of an inpatient or outpatient admission.
The new system is even more significant, given that health insurance is mandatory for employees and their families.
Pacific Prime Dubai offers many medical insurance plans for individuals from reputable insurance companies in Dubai. Our expert consultants provide impartial advice to help secure the best fitted medical plan and for your needs and budget. Contact us today for a free quote!
Jimmy is a content writer who helps simplify insurance for readers interested in international private medical insurance. He is on a mission in Thailand to support locals, expatriates, and businesses by bring the latest news and updates to his Pacific Prime blog articles.

His expert view and wealth of knowledge on insurance can also be found in his blogs for China, Dubai, Hong Kong, and Singapore.