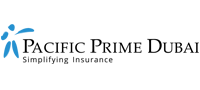 Four Museums to Visit With the Kids in the UAE
From Museum of the Future and OliOli to Louvre Abu Dhabi and Museums of Illusions, the United Arab Emirates (UAE) is home to a wide variety of museums for kids and adults. While each of the four museums on our list focuses on different activities, all of them are guaranteed to delight your kids.
If you want to take a break from beaches, camping sites, theme parks, and ski slopes in the UAE to enjoy something more relaxing or educational, UAE's museums offer a great balance between entertainment and culture that all ages can enjoy.
In this Pacific Prime Dubai article, we explore four of the best museums in the UAE to visit with your children.
Museum of the Future
After its grand opening in 2022, the Museum of the Future has retained its reputation as one of the best museums in Dubai and among the most beautiful museums in the world. Situated by the Emirates Tower, the museum applies technology like artificial intelligence (AI) to traditional art forms.
Dubbed a "living museum" since it's constantly changing from the inside out, the Museum of the Future features seven stories that cover 323,000 square feet in total. It has several floors that offer different experiences, including a floor just for children to enjoy.
The Museum of the Future's dedicated space for kids is called Children's World, signifying the museum's dedication to create a fun learning environment for children in the UAE. It comprises three main experiences: Imagine, Design, and Build with special missions to participate in at any given moment.
OliOli
No list of the best art museums in Dubai for kids would be complete without OliOli Dubai, a place where young minds can learn and be inspired. OliOli focuses on engaging and inspiring children through eight interactive galleries with 45 hands-on exhibits that approach specific learning objectives.
Unlike traditional museums where exhibits are mostly hands-off, OliOli's hands-on activities give children the freedom to explore in a safe setting. With every space carefully designed to promote learning, the hardest part about visiting this museum with your kids might be getting them to leave.
Louvre Abu Dhabi
Another museum that encourages children to touch and interact with art is Louvre Abu Dhabi. While the traditional hands-off approach to viewing art applies to the rest of the museum, its Children's Museum aims to introduce kids to art with exhibitions that are displayed at a child's eye level.
There are interactive displays accompanying the works to encourage little ones to explore while they learn. The Children's Museum is free for all children under 18. Only the accompanying adults have to purchase admission tickets for the entire family to access all the galleries in Louvre Abu Dhabi.
Museum of Illusions
The Museum of Illusions offers an interactive and immersive experience for both children and adults. This museum teaches you about the human brain and science in an exciting way. After some time here, your children will start to understand why their eyes can see things their brains can't comprehend.
With 80 exhibits of all sorts, the Museum of Illusions provides numerous attractions. In the Vortex Tunnel, you'll feel like the ground is shifting as you grow and shrink in the Ames Room. Inside the "mind-bending playroom," the fascinating puzzles are bound to impress the entire family.
Fortunately, the museum's smart playroom allows visitors to play, compete, and learn to their heart's content. Your mind will get a good workout with brain-teasers, wooden puzzles, and Dilemma Games, which you can even buy in the smart shop if your little one refuses to go home without them.
Other Museums Worth Visiting With Your Children in the UAE
The four previously mentioned museums are our top picks for children. However, there are many other museums to visit in the UAE with the kids.
Check out Al Shindagha Museum to dive into the region's rich history or the History of Cinema Museum if your kids love films. Likewise, the Sharjah Maritime Museum is a great place to learn about everything from fishing and trading to pearl diving while the Pearl Museum covers all things pearls.
Protect Your Family from the Unexpected with Pacific Prime Dubai
What better way to enjoy your time in the UAE than knowing your family has access to quality care whenever they need it? While health insurance offers many benefits, peace of mind is something that everyone can appreciate. Still, choosing the right insurance plan isn't exactly easy.
With over two decades of experience in the insurance industry, Pacific Prime Dubai is a leading insurance broker that you can trust to find the best family health insurance in the UAE for your needs and budget. The same goes for individual health insurance or any other type of health insurance plan.
Contact us to have your insurance questions answered or receive a free quote today!
Latest posts by Natthachamon
(see all)