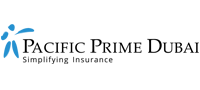 Expat's Guide to Mental Health in the UAE
Mental health plays an integral role in overall well-being, and its significance is being recognized worldwide, especially in the workplace. In recent years, commendable efforts have been made in the United Arab Emirates (UAE) to prioritize mental health and improve the well-being of its residents. 
From establishing mental health policies to implementing initiatives and campaigns, the UAE is actively working towards creating a supportive environment for individuals dealing with mental health challenges. This has made mental health a priority for the UAE government. 
In this age of hyper-competition and accessibility, it is crucial for insurance providers to give mental health the attention it deserves by providing coverage for mental health illnesses as part of a primary plan. 
This article by Pacific Prime Dubai will examine the state of mental health in the UAE, the government's initiatives, the integration of mental health into primary healthcare plans, the advantages, and the significance of working with an insurance broker. 
The State of Mental Health in the UAE
The UAE, like many other countries, is witnessing a growing recognition of mental health issues as a significant public health concern. Factors such as rapid modernization, urbanization, and lifestyle changes have contributed to the rise in mental health challenges among the population.
According to a 2020 study by the University of Sharjah, common mental health disorders in the UAE include anxiety, depression, stress-related disorders, and substance abuse, with 57% of people in the Emirates suffering from at least one mental disorder. 
Having said this, a 2019 survey by YouGov revealed that 72% of UAE citizens are more open to seeking professional help if needed. This shows the progress made by the UAE government in addressing mental health issues among its populace. 
Efforts by the UAE Government
In 2019, the UAE Cabinet approved the National Policy for the Promotion of Mental Health, which aims to enhance mental health services, raise awareness, and reduce stigma surrounding mental health issues.
Following the approval of the policy, significant focus has been placed on expanding mental health services to meet the growing demand. Numerous mental health clinics and specialized centers have been established across the country.
These facilities offer a wide range of services, including counseling, therapy, psychiatric consultations, and rehabilitation programs. The Dubai Health Authority (DHA), Health Authority-Abu Dhabi (HAAD), and Emirates Health Services (EHS) have been instrumental in providing accessible mental health services to residents.
Awareness and Education Campaigns
To raise awareness, the UAE has launched several campaigns to educate the public about mental health issues and the available support systems. For example, the National Campaign for Mental Support was launched to offer support and guidance through social media.
During the height of the pandemic, this campaign enabled UAE residents to seek mental health support, mostly through online communication channels and live sessions between residents and mental health professionals.
Raising awareness and eliminating the stigma associated with mental health has been crucial to promoting early intervention and treatment, which has led to the establishment of nation-wide services providing mental health support services to both expatriates and local citizens.
5 Well-known Mental Health Support Services in Dubai
Thanks to the support of the UAE government and their campaigns, expatriates and local residents can easily receive the best therapy and support services. All you have to do when you need assistance is do some research to find out which clinic is a good fit. 
If you're searching for a few mental health clinics in Dubai, one of the largest business and tech hubs in the world, we've decided to list five well-known mental health support services in Dubai and their respective areas of expertise below:
The Importance of International Health Insurance and Mental Health Coverage
International health insurance plays a vital role in ensuring comprehensive mental health coverage for individuals living in the UAE, including expatriates. It provides affordable access to a network of healthcare providers, including mental health specialists and therapists.
With the world's increasing technological and social sophistication comes the inevitable increase in hypercompetition that will permeate every aspect of our lives, from personal to professional levels, and leave us mentally drained. Consequently, this calls for mental health coverage.
If you're living in Dubai, you can expect to see a fast-moving and rich business environment. At the same time, this requires you to prioritize your well-being by seeking insurance plans that provide mental health coverage.
Benefits of Mental Health Coverage through International Health Insurance
While access to mental health services in the UAE largely depends on the coverage of your insurance plans, expatriates in the UAE are recommended to rely on private international health plans. Private plans provide access to larger networks without waitlists, including the following benefits:
Enhanced Access: International health insurance offers a broader network of healthcare providers, including specialists in mental health. This ensures that expatriates always have instantaneous access to a diverse range of treatment options and professionals.
Comprehensive Coverage: Mental health coverage through international health insurance includes services such as counseling, therapy sessions, psychiatric consultations, and medication. This comprehensive coverage ensures that individuals receive the necessary support for their mental well-being.
Flexibility and Portability: International health insurance plans are designed to be flexible and portable across different countries. This is beneficial for expatriates and frequent travelers, ensuring that mental health coverage remains uninterrupted regardless of geographic location.
Timely Intervention: Having mental health coverage through international health insurance enables individuals to seek timely intervention and support. This can prevent the escalation of mental health conditions and promote early recovery.
The Advantages of Working with an Insurance Broker
The success of brokers hinges on building strong relationships and earning trust, so they go above and beyond to put the client's needs first. Brokers take the time to explain every aspect, condition, and mechanism behind their insurance plans, ensuring that no detail is overlooked.
Moreover, brokers provide personalized assistance and a deep understanding of insurance options, ensuring that expats can make informed decisions and find the most suitable health insurance coverage for their unique needs. This establishes a long-lasting working relationship. 
Conclusion
The UAE has made strides in prioritizing mental health and addressing the needs of individuals dealing with mental health challenges by spearheading initiatives and awareness campaigns, resulting in a supportive mental health environment.
Additionally, international insurers play a crucial role in providing comprehensive mental health coverage for residents and expatriates, enabling access to quality care and support. This has been achieved by combining efforts at the national level and through insurance coverage.
With the UAE's healthcare system in continuous evolution, you can expect the highest quality of medical care in the world. However, this also requires an understanding of health insurance and the UAE healthcare system. For more UAE updates, you may also find out more in our blog section.
Pacific Prime, a renowned insurance broker, is dedicated to providing clients with a comprehensive understanding of their insurance options. With a team of insurance experts and a customer-centric approach, we have become a trusted partner for expat clients worldwide.
Latest posts by Piyanat Jantharot
(see all)