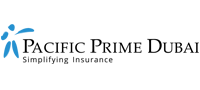 DHA reform applicable to individual medical policies
As of late 2016, all residents in Dubai are required to have health insurance coverage. This requirement extends to expats living in the city, and even visitors as well. When it comes to this type of insurance, it is important to note that the Dubai Health Authority (DHA) has set a minimum level of cover all plans must meet. For many, these plans will be provided by your employer however, if you have dependents or staff of your own (e.g., domestic helpers, drivers, etc.) you are legally required to secure them coverage. 
To find out more, be sure to check out the full article on this topic, written by our insurance partner UAE Medical Insurance (UMI), or read the following overview.
The DHA's minimum coverage requirements
The DHA requires that all health insurance plans must meet the following minimum coverage requirements:
Annual limit: AED 150,000
Area of cover: Dubai (Emergency treatment within all emirates)
Inpatient treatment: Covered with 20% coinsurance, and an annual cap of AED 1,000
Outpatient treatment: Covered with 20% copay
Maternity: Covered up to AED 7,000 with 10% copay for normal delivery, and up to AED 10,000 for medically necessary c-sections
Essential vaccinations and inoculations (for newborns only)
What about pre-existing conditions?
Pre-existing conditions must also be covered, but this particular benefit will be subject to a 6 month waiting period.
How can I secure a plan?
Our team at Pacific Prime Dubai can help you secure adequate coverage for yourself, your dependents, or staff. If you are based in Dubai, it is important to note that any work visas will not be issued or renewed without proof of adequate cover. These plans must also be issued in Dubai, by an approved insurer. We can help identify the right plan for you – call our team today!