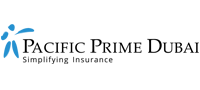 5 Tips for finding the best doctors in Dubai
Finding a local doctor is one of the first things you should do after moving to Dubai. But with so many private hospitals, state-run healthcare facilities, and local clinics available, where do you even start looking?
In this Pacific Prime Dubai blog, we'll put your worries to rest with 5 easy tips that will help you find the best doctors in Dubai.
1. Ask your acquaintances
Word of mouth is often underestimated as a means of finding the best doctor for you. Asking a colleague, friend, or relative living in the city is an extremely valuable way to help you find your doctor.
By asking your acquaintance, you'll be able to find out off-paper qualities about doctors in Dubai, such as their professionalism, approach to diagnosis, and personal characteristics. Getting a recommendation from an acquaintance also gives you peace of mind that you'll likely feel comfortable being treated by that doctor.
When looking for doctor recommendations for an acquaintance, here are a few questions you should be asking:
How long have you been seeing this doctor?
Do you know anyone else who also goes to this doctor for treatment?
Which hospital/clinic does the doctor work at?
When are his/her office hours?
Is the doctor usually punctual?
What is the doctor's personality like?
But if you'd rather do your own research, there's no need to worry. The next 4 tips will take you through how you can find the best doctor in Dubai through the help of online portals.
2. Check their qualifications online
Visiting nearby hospitals and clinics to compare different doctors is simply not a viable option in Dubai. This is because there are just too many healthcare facilities out there. In fact, there are over 10,000 physicians registered in Dubai, and the number is climbing fast as the country's healthcare sector continues to expand.
For this reason, the most efficient way is to check doctors' qualifications online by using the Dubai Health Authority's Dubai Now online portal. Through this portal, you'll be able to find a list of all general practitioners and specialist doctors in the Emirate.
Through the Dubai Healthcare City's online portal, you can locate and book appointments with doctors practicing in the area.
From these portals, you'll be able to check your doctor's background, such as their professional certifications and licenses. You'll also be able to look through their work experience to see how long they have been practicing medicine.
After visiting these portals, you should create a list of doctors on Excel or any other documents to keep track of which doctors you're interested in. Next, we'll start to narrow down your list so that you end up with the best doctor in Dubai.
3. Narrow your choice of doctors
To further narrow down your list of doctors, you can find additional information through the online portals mentioned above. There, you can look for doctors with qualities that fit your preferences, such as::
Specialty
Languages
Gender
Patient reviews
Hospital affiliation
And more
After you've created a list of your preferred doctors based on their qualifications and personal preferences, follow the next two tips to finalize your options.
4. See where they're located
Now, you'll want to double-check where your preferred doctors are located. This is important as getting treated at an unhygienic hospital or a clinic with poor healthcare facilities can do more harm than good, regardless of how qualified your doctor is.
Furthermore, you'll also want to see whether the hospital your doctors are practicing is too far. Inconvenient and expensive transportation for healthcare treatment is not ideal for emergency situations.
If you've chosen a doctor that practices far away from where you live, you'll want to also look for an additional medical facility nearby so that you can get medical treatment as soon as possible in the case of an emergency. Again, all this information can be found on the online portals mentioned above.
5. Make sure their schedule fits your's
At this point, your list of preferred doctors should be fairly short. Now for this final step, you'll finally end up with the best doctor in Dubai that is qualified, fits your preferences, situated in a convenient location, and finally, has a schedule that works with yours.
Unfortunately, doctors' schedules are not usually visible on the Dubai Now portal. So if you're looking for a doctor on the portal, you'll have to contact hospitals and clinics to check your doctor's office hours.
On the other hand, the Dubai Healthcare City portal allows you to make appointments online, so checking your doctor's schedule there shouldn't be a problem.
And there you have it. These 5 tips will allow you to find the best doctor in Dubai for you and your family.
Further questions
If you have further questions regarding health insurance or healthcare in Dubai, our experts at Pacific Prime are here to help. We are a leading international health insurance broker, consulting clients on both individual health insurance for expats and family health plans in Dubai.
Contact our team for a free consultation session or visit our website for a no-obligation, free quote today!