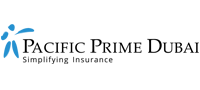 Employee Benefits Plans: What to keep in mind when you're creating yours
Competition is fierce among Dubai companies. As a major business hub in the Middle East, Dubai companies, especially ones operating internationally, have to be more aware than ever of what other businesses in their market sectors are doing. Of course, keeping up with and surpassing the competition isn't all about the bottom line. Sure it's nice to be top dog when it comes to sales today, but what steps can your business take to ensure that it remains king of the proverbial mountain for years to come? Well, if you want to have the best company, you need the best employees.
With this notion in mind, large international corporations have been providing increasingly impressive health insurance, wellness programs, and other employee benefits plans in the hopes of attracting and retaining the top talent that is necessary to be #1. What's more, these days even more moderately sized companies are getting in on the act. Here, Pacific Prime Dubai discusses what companies and their leadership should keep in mind when it comes time to create employee benefits plans.
Mixed solutions
When you think of the term 'employee benefits', what comes to mind? For most, especially those who have been working for a long time, your mind primarily jumps to company-provided group health insurance plans. These often include inpatient and outpatient coverage, and more comprehensive policies can include maternity insurance, dental insurance, vision insurance, and more.
While it is true that these insurance benefits are important, and it is true that all Dubai companies are now required to provide a minimum level of health insurance coverage to their employees, there is so much more than can be and is offered.
The most forward-thinking companies around the globe are working more benefits than ever before into their employee benefits plans. These include the insurances listed above, but also wellness plans, employee assistance programs, disability insurance (both short and long term), life insurance, and additional fringe benefits.
After a comprehensive employee benefits plan is in place, a company then must stay proactive about ensuring that all aspects of it are being used by staff as much as possible. They must also keep a close watch on the data produced about the usage of employee benefits so that they can highlight which portions of the plan are popular, and which parts aren't being used nearly enough. Companies may even institute 'flexible benefits' (that allow workers to choose their own benefits) in order to guarantee that the benefits that are paid for will be used.
Wellness and prevention
In the past, company-provided group medical benefits were largely reactionary, meaning that they were mostly useful after a policyholder already had something wrong with their health. However, there has been a fundamental shift in the worker health paradigm. As many benefits we see employers opting for now are actually focused on preventive healthcare, healthy living, and addressing health problems before they even start.
Today we see benefits like gym memberships, wearable fitness trackers, nutritionist consultations, mental health counseling, and other various health-conscious items being incorporated into many employee benefits plans. Not only do these benefits help to improve an employee's overall quality of life, it also keeps them more productive at work, happier with their job, and less likely to be thinking about employment elsewhere.
Education
So once you have your employee benefits plans in place, how can you ensure that it will be used properly? Education is the key. Yes, it makes sense to have your insurance provider come in and lead a seminar on the specifics of a health insurance plan once a new policy kicks off, but what about afterwards? And what about benefits that aren't health insurance?
For extra perks and functions that come around as part of your company's employee benefits, it's on the HR and leadership teams to really crow about them. For example, Facebook interns get so many perks that some have even stated their concern that they are afraid they will miss out on some of them simply because they'll never know of their existence.
To be sure, it can be a challenge to properly inform and remind workers of all the benefits that are available to them. Work with your team, as well as benefit providers, to ensure that people are educated about the good things being provided by your company; for their benefit, as well as that of the company.
Data analysis
Okay. So you've put in the effort to educate your staff about the benefits they can take advantage of. How do you determine if it's been effective, though? Fortunately, insurers and other benefits providers do a good job of securing plan usage data, and are generally willing to share it with their clients. Even better, if you have an insurance broker on your side, you will have an impartial third party to turn to when it comes to drawing important and relevant conclusions from said data.
For instance, our staff can look at your company's insurance claims data and identify if your employees are not making good use of your plan based on the amount paid out by the insurance company versus what your company paid for the plan during the year. When this happens, further efforts can be made to encourage employees to use the plan, or benefits can be cut – thereby saving the company money.
Similarly, if it seems your plan is being overused by employees, it's important to know about it. This is because insurance companies will likely want to increase premiums significantly when it's time to renew your company's group health insurance policy in such a case.
When this occurs, analyzing the specifics of the data gathered can be a real money saver. For example, if a staff member had a particularly serious and costly medical procedure and rehabilitation during the course of the year, it is unlikely that such an occurrence will happen again in subsequent years. In this situation, Pacific Prime Dubai can highlight this fact in renewal negotiations with the insurance company, and try to prevent a dramatic premium increase.
Getting employee benefits plans on track
Given that employee benefits are now more varied than ever before, creating, instituting, managing, and tracking employees benefits plans has become incredibly complex; so much so that many companies don't even know where to start. Fortunately for them, there are experts in the world of employee benefits, like Pacific Prime Dubai, that can provide the guidance necessary to create functional, effective employee benefits solutions.
If this sounds like something that could be of good use to your company, please feel free to contact Pacific Prime today. Our insurance advisors can gather your company's details and needs, offer a number of options that can suit them, and provide you with a free price quotation.