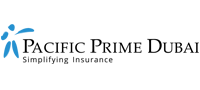 How can AI be used to set our premiums in the future?
Recently, the UAE cabinet members launched a 10-year national strategy to place the country as a global leader in artificial intelligence (AI) by 2031. The development in AI technologies is projected to affect the entire landscape of insurance as we know it. Predominantly, we will see this in healthcare, where AI investment will yield more convenient, personalized and accessible healthcare for locals, travelers, and expats in the UAE. From fraud detection to enhancing the customer experience to the reduction in costly premiums, experts predict that artificial intelligence could be behind every major health insurance decision within the next decade and without a doubt, the future.
Complementing our previous article, today we will be exploring the correlation of utilizing AI in assisting operations for insurance companies and its effects on premiums for health insurance across the UAE.
Potential of AI in healthcare and insurance
Artificial intelligence, in simple layman terms, is the mimicking of human thought and cognitive processes to solve complex problems automatically. This technology is already playing a pivotal role in improving and developing efficiencies, reducing risks, enhancing safety, and enabling quick access to health care services. The potential of AI in healthcare is vast and is expected to improve on other aspects of healthcare such as:
Patient engagement and patient monitoring
Researching precision medicine
Populating patient and medical research
Diagnosis, prognosis, and treatment
Generation of insurance premiums
Insurance billing and processing
Beyond the AI's application within the healthcare industry, there are multiple benefits of adopting AI tech for the insurance industry, in particular in the areas of:
Greater data accuracy
More in-depth customization packages
Stringent insurance fraud prevention
The presence and integration of AI is a game changer for health insurance companies, which are explicitly reaching out to capitalize on the above-desired benefits.
How are healthcare premiums usually set?
Insurers sometimes use complicated underwriting techniques to determine health insurance premiums for their clients. There are, however, a few invariable factors that influence health insurance premiums, and those are:
Age: As people age, their health needs are expected to increase and become more complex, and thus more expensive for the insurance companies.
Location: Healthcare costs vary between countries, and where you will be using your plan primarily will have a significant influence on your health insurance premiums. For example, the cost of private healthcare in Dubai is among the highest in the world, hence the cost of health insurance in that location is way higher than in, for example, Thailand.
Tobacco use: Insurance companies penalize individuals that smoke or chew tobacco by charging higher premiums. Tobacco harbors carcinogenic properties that increase the chances of developing cancer and heart diseases.
Plan category: Depending on the plan required, the cost will vary. A basic package will provide limited benefits and services for a small premium. However, a comprehensive health plan will include better services and coverage for policyholders but at a higher premium.
Although the above is not an exhaustive list, it does show the core factors that insurance companies will look at when determining health insurance premiums. In 2018, Pacific Prime Dubai identified five key factors that attributed to the rapid rise in average premiums in Dubai. Check the link here for further reading.
Can AI help make savings and adjust premiums?
There are 3 categorized ways that AI can increase savings for insurance carriers, brokers and policyholder within the health insurance industry:
Behavior policy (premium) pricing
Customer experience
Claims settlement and countering fraud
Behavior policy (premium) pricing
A prime example of a behavioral policy pricing is the use of everyday telematic devices including phones, apps, wearable devices that can send personal data such as step-count directly to insurance companies which in turn can determine premiums, and reward policyholders with a lower premium for completing specific "health goals."
For example, AXA, a global insurance company, introduced wearable technology tracking as part of their health plans in 2014, and policyholders can receive a discount on their insurance policy after completing health activities such as making between 7000 – 100,000 steps per month.
Similarly, Bupa introduced an app called Bupa tracks data from the policyholders wearable devices or by manual input. Clients are incentivized to perform specified health activities in exchange for lower insurance premiums, and other perks.
Those were examples of so-called usage-based insurance. Both insurers and policyholders are benefiting from this approach – healthier clients mean fewer claims for the insurer and lower premiums for the policyholders. For the first time, policyholders can have a real influence on their premiums as it is based on their level of physical activity and overall lifestyle choices. Thus for the last decade, the health insurance industry has been moving from using proxy data (statistics on financial models of past performance) to source data (live from individuals).
Customer experience
Insurers, brokers, and policyholders will appreciate this as the integration of chatbots (AI software that simulates conversations) can help deal with inquiries and claims quicker and more efficiently. Reducing waiting times and the overall financial expenses to run these operations. Health insurers could save an estimated $15 million per full-time employees.
Cigna, which is a major health insurance company, adopted AI for engaging with their customers. Cigna's 'Answers chatbot' uses natural language processing to understand and respond to more than 150 common questions with personalized benefit information. According to Cigna's digital One Guide service platform, the company reported that customer satisfaction rose by 20% in 2017.
Claims settlement and countering fraud
The advent of apps and chatbots that offer virtual interfaces have made settling claims and instant payments a reality. Many carriers utilize AI technology to provide instant estimates of compensation by using uploaded photos from a mobile app. The technology reduces claims leakage as evidence is processed with accuracy and checked thoroughly for anomalies. However, even more, important is the impact that AI has on fraud detection and prevention.
Healthcare system fraud in the health insurance industry is a major culprit and is blamed for the rise of insurance premiums; also termed claim leakage, which refers to the overpayment of insurance or payment of fraudulent claims. In order for health insurance companies to offset and recover unexpected spikes in payouts, they increase premiums of all policyholders.
On a positive note, artificial intelligence technologies such as machine learning, distributed intelligent systems, and expert systems can be employed to flag fraudulent claims.
For example, predictive analytic modeling, which is a specific branch of AI algorithms, can address complex inter-relationships between varying data sets that contribute to risks and fraud. One of the major US healthcare insurers, Aetna has fully addressed fraud by building a machine learning platform for fraud detection. To enhance the technology the company used current data from recovered from fraud waste and abuse (FWA) claims.
The future is AI
Without a doubt, AI has a revolutionary impact on the way insurance companies operate and respond to changes. The technology can solve many real-world insurance problems and outdo many current methods too. Moving forward, insurers are going to continue investing heavily in new and robust ways to ensure their policies are accessible, fair, prompt and easier than ever to secure.
Dubai's leading expert in international health insurance and healthcare
As an independent insurance brokerage company with over 19 years of experience, Pacific Prime Dubai is well-versed in matching clients with local and global medical insurance products that best meet their needs.
When it comes to the future of insurance planning, you can trust Dubai's leading international health insurance and healthcare expert, Pacific Prime Dubai, to guide you. Contact us today to get impartial insurance advice, a free quote, and a plan comparison from a list of our top insurers and partners.