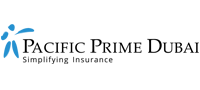 UAE air pollution and you
What do you think of when you think of a desert climate like one finds in the United Arab Emirates? The words that most likely come to mind at this thought are sun, sand, heat, arid and dry. How about 'smoggy'? Most people don't think of a desert and associate it with heavy industrial machinery and sprawling bumper to bumper traffic that typically goes hand and hand with air pollution in an urban environment. Nevertheless, there are major concerns in Dubai over the quality of the air. What does this mean for your everyday life in Dubai and the health of you and your family? Pacific Prime Dubai examines the issue of UAE air pollution here.
UAE air under scrutiny
In 2015, a somewhat scathing report was released that actually stated that the UAE was the country with the world's worst air pollution based on countrywide mean average. This is no small claim when we consider countries like China, India, the United States, and others that have very large metropolitan areas that seem to be blanketed with thick smog on most days of the year. Even so, the World Bank's report stated that the UAE topped their list for worst air pollution by having a PM 2.5 rating of 80 micrograms per cubic meter. (For reference, that year China, India and the US came in with ratings of 73, 32, and 13 micrograms.) This should be very troubling to people in the UAE.
This is because of what PM 2.5 means, which is particulate matter of 2.5 micrometers in size or smaller. Particles of this size are significant precisely because of how small they are. They are so small that they can slip right through most air filtration systems generally in use today. In fact, particles of this size are so small that they can slip right through the defenses provided by a person's own respiratory system.
Following the World Bank report, the director of air quality and the UAE's Ministry of Environment and Water assured the nation that the air is safe for people in the UAE. He even went so far as to assert that the World Bank's figures were incorrect. Still, the government states that it is striving to improve air quality in the UAE.
UAE air pollution and health problems
As mentioned earlier, PM 2.5 particles can slip right past your body's own defenses and become lodged in your lungs. This can eventually produce a whole host of negative health consequences. Initially, the symptoms of exposure to UAE air pollution may be rather mild. Your eyes may water, your throat may get sore, or you may wheeze a bit.
Long term exposure to high levels of air pollution can have even more dramatic effects. It has already been widely agreed among the scientific and medical communities that air pollution is linked to the two most deadly conditions in the developed world, heart attacks and cancer, as well as strokes. In general, a high level of pollution aggravates conditions of the body's cardiovascular and respiratory systems. It is even said that long-term exposure can lead to accelerated aging of the lungs, and there are also growing links between PM 2.5 exposure and diabetes and neurological disorders. Other symptoms of exposure to air pollution include:
Fatigue
Headache
Nausea
Damaged respiratory system cells
Loss of lung capacity
Asthma
Bronchitis
Emphysema
Chest pain or tightness
Reduced resistance to infection
A decrease in athletic performance
Irregular heartbeat
Premature death
It should also be noted that some people are more at risk than others when breathing in polluted air. As with many other diseases, young children and the elderly are particularly vulnerable. As well, pregnant women, those who work or exercise outdoors regularly, and people with existing heart or lung conditions should be extra careful to protect themselves when air quality is especially poor.
Protecting yourself from UAE air pollution
When air quality in the UAE is particularly bad, which can be checked here,  and gets to unhealthy levels, there are steps that people can take to reduce their exposure. First and foremost, stay indoors! Exposure will be significantly stronger outside, so staying in during times of poor air quality cuts risk significantly. Next, filter the air in your home in order to remove as much pollution out of your air as possible. A quality HEPA air filter may not be rated for PM 2.5 particles on its box, but should still do an effective job at reducing such small matter from your air, although it will not remove all of such matter.
If you must go outside, a highly rated face mask can be worn for protection. N95 masks from 3M are 95% effective against PM 2.5 particles as long as they are fastened properly. Particularly affected individuals can even upgrade to an N99 mask, which will filter out 99% of airborne particles larger than 0.3 microns. To be clear, there are other masks from other brands available on the market. Just do a quick internet search to find the one that is best for you. Just don't make the mistake of depending on the flimsy surgical masks that are commonly worn by sick and possibly contagious people. These types of masks are not at all effective in filtering out fine particles from the air you breathe in.
Another step you can take to address the dangers of air pollution is to secure a comprehensive health insurance policy that can address all of the various ailments listed previously in this article. Those in Dubai or Abu Dhabi no doubt already possess private health insurance, per emirate regulations, but the minimum requirements of the basic plans in those territories may not meet your expectations. This is especially true when the types of chronic cardiac and respiratory problems caused by long-term exposure to air pollution can be especially costly.
If you have any questions about your current health insurance plan's ability to cover treatment for air pollution, contact the helpful insurance experts at Pacific Prime Dubai. They are standing by to answer your questions, provide you with insurance plan comparisons, and give you a free quote.