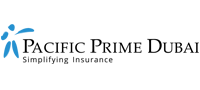 Pacific Prime Dubai awarded Aetna's 2020 Best Producer for Individual Sales
2020 was a very unprecedented year for Pacific Prime Dubai. It became one of the most challenging years to date for the insurance brokerage as COVID-19 introduced major disruptions to the UAE and the rest of the world.
However, with the experience and know-how of managing clients and operations during outbreaks of diseases, Pacific Prime's team of insurance experts were able to come out on top, and in doing so, were able to scoop the latest accolade for the company – "Best Producer Individual Sales" award from insurance partner Al Ain Ahlia and Aetna International ("Aetna").
Receiving such a coveted award demonstrates the health insurance brokerage's capabilities in ensuring clients are well supported and that their needs are met fully when in times of crisis.
This article looks at what Pacific Prime Dubai's CEO, David Hayes, and Executive Director for the MEA region at Aetna, Marco Bannerman, have to say after such a torrid and challenging year for the health insurance industry.
Best Producer Individual Sales Award 2020
The 2020 Best Producer Individual Sales Award was presented by no other than Marco Bannerman, Executive Director for the MEA region at Aetna. It was a great surprise to David Hayes, and the whole of Pacific Prime Dubai, who had the absolute pleasure of accepting the award on behalf of all the hard-working insurance experts at Pacific Prime.
Speaking after receiving the award, David Hayes mentioned:
"We are very humbled to be recognized as Aetna's top producer for individual sales in the UAE this year. This award is not only a reflection of our strong partnership with Aetna, but also our excellent servicing model and value-added service from our dedicated claims team. We strive to work even more closely with Aetna and elevate the client experience in the coming years."
Marco Bannerman also added:
"Our partnership with Pacific Prime is one that we genuinely value and truly appreciate. The level of professionalism shown from all the team members – be it Retention or New Business – is one that we greatly admire and commend. We look forward with real optimism to developing and enhancing our relationship in 2021."
The news of Pacific Prime's latest accolade adds to a growing number of awards received by Pacific Prime Dubai, as well as by other offices in regions across the globe. To learn more, you can visit the Our Story webpage, which presents a timeline of the company's major events, accolades, achievements, and highlights that have occurred globally since its inception. Our coveted award was also announced by Business Wire.
Find out more from Pacific Prime Dubai
As an award-winning insurance and employee benefits specialist, Pacific Prime Dubai offers our clients a wide range of insurance solutions for individuals, families, and corporate businesses of all backgrounds and sizes.
With the aim of simplifying insurance for our clients, our insurance experts offer professional, unbiased advice on the local and global insurance market. They can also provide a price comparison of all the best plans out there and help determine the most cost-effective plan for you.
To get started, you can visit our Pacific Prime Dubai website for a no-obligation, free quote today or contact us for the support you need.