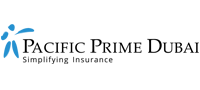 Emirates ID will replace UAE residency visa stickers on passports
From April 11th, 2022, UAE residency visa stickers will be replaced with Emirates IDs. The Emirates identification card system will contain information about the residents' visa status, and will only be given once a person passes their medical test. This move means that residents will no longer have to give up a passport page for the UAE visa sticker. In this Pacific Prime Dubai article, we discuss what you need to know about the new ID card in the UAE.
What is the Emirates ID?
Issued by the Federal Authority for Identity and Citizenship (FAIC), the Emirates ID makes it possible to verify a person's residency status with ease. This latest change comes after the reveal of new generation Emirates IDs in August 2021. The improved card has several new features including non-visible data and increased service life of over 10 years. Additionally, it contains a laser-printed 3D picture that displays the cardholder's date of birth.
The rollout of the new card has already begun. All citizens and residents are legally required to possess an Emirates ID. With each card featuring a uniquely assigned number, the cardholder can use it to access smart travel gates in airports, government services, and more. According to an official statement in June 2021, residents applying for or renewing their Emirates ID can use a digital copy until they receive the physical version.
For expats, the use of Emirates IDs means one less thing to worry about in the application process. As a UAE cabinet decision, authorities have sent a circular to departments and airlines, making it possible to verify a person's residency status through their Emirates ID and passport number.
What does this changeover mean for UAE residents?
According to Connect Resources, the recent announcement means that residency and identity card applications will be merged and no longer require separate applications. The same details that were stored in the residence sticker will also be in the Emirates ID card. Likewise, the residents' visa status will be available in the Emirates ID once they have passed a medical test. Due to its smart application, authorities said it's also possible to obtain an electronic version of the ID card.
One advantage of this decision is that there will be less paperwork when it comes to issuing and renewing residency visas. From a practical standpoint, cardholders will no longer have to give up a page of their passport for the visa sticker. The Emirates ID will increase efficiency too. Anyone who applies for the previous version of the residency visa is required to submit their passport so the sticker can be applied. As some people know all too well, this process can take weeks.
How can I get an Emirates ID?
Fortunately, getting an Emirates ID is a straightforward process. Simply head to any authorized typing center and fill out the eForm or complete the online form on FAIC's website. Once you complete the application, you will receive an SMS with information about when and where to register. You'll have to go to the registration center listed in the SMS to finish the procedures.
The FAIC website has information about the Emirates ID application process for expat residents, UAE nationals, and GCC nationals living in the UAE, including required documents and fees.
What will happen to the UAE residency visa stickers?
You might be wondering whether the UAE residency stickers will still be available even if they're no longer necessary. To help ease the transition between using residency stickers and the Emirates ID, the UAE authorities have chosen to keep the stickers on the authority's application only.
It's worth noting that it's imperative for expats to obtain a residency document for reasons such as working in the UAE, purchasing property, studying, investing, and more. The only thing that will change is that Emirates IDs will replace residency stickers in the passport. This means expats will follow the same immigration procedure with only one step less.
What's the reason for the change?
You may be wondering why the new regulation is in place. To reside in the UAE, a person is legally required to have a valid visa. Consequently, people choose a visa scheme that is suitable for their situation, such as an employment visa for job seekers and a UAE golden visa for affluent investors.
Every person must complete the immigration process that enables them to receive residency. The first step is to obtain the entry permit. From there, they can travel to the UAE and finish the process. Upon entering the country, medical exams and other necessary steps must be completed. One of the last steps is obtaining the residency visa sticker and applying for the Emirates ID.
But with the latest regulation, expats won't need the sticker since the Emirates ID will verify their immigration status. Essentially, the UAE Government wants to make the most of the new generation of ID cards and make it easier to check immigration statuses.
Get the best health insurance coverage with Pacific Prime Dubai
Regardless of what type of visa you need, it pays to have health insurance. A comprehensive health insurance plan gives you peace of mind that you can access quality care without worrying about paying hefty hospital fees out of pocket. However, selecting the ideal insurance plan can be daunting.
With over two decades of industry experience, Pacific Prime Dubai is an award-winning insurance broker that you can count on to find the right health insurance. Whether you're looking for international health insurance in Dubai, family health insurance in the UAE, or any other health insurance plan, we are here to help. By comparing health insurance plans from leading insurers, we help you pick the best plan for your needs and budget.
Contact us for impartial insurance advice or to receive a free quote today!