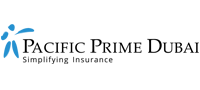 Managing business travel during the pandemic
The COVID-19 pandemic has resulted in a near halt of global business travel, whilst raising questions about its sustainability in the post-pandemic world. Although there's no straightforward answer, it doesn't stop us from theorizing in this Pacific Prime Dubai article. In addition to this, we'll also give you the best practices for safe business traveling, in case your company does have business trips outside the UAE on the horizon.
Rethinking business post-pandemic: Will global business travel resume?
Given border closures and quarantine measures, it's hardly a surprise that business travel is unimaginable at the moment. Some people believe that global business travel will eventually return to pre-pandemic levels once restrictions are lifted, but others disagree with this optimistic view. Let's explore some arguments:
Health risk
One study found that the risk of getting COVID-19 is 1 in 4,300 on full flights, if everyone wears a mask. The odds drop to 1 in 7,700 if the middle seat is empty. In part, this is because the air filtering system can filter out 99.99% of air particles. Nevertheless, business travelers may be anxious about sitting close to others, especially if they don't wear masks.
Financial reason
Based on econometric analysis and surveyed executives, forecasting firm Oxford Economics states that every USD $1 spent on business travel yields USD $12.50 in incremental revenue. On the flip side, the impending economic recession as a consequence of the pandemic may hamper business travel budgets.
Technological solutions
Simple things like a handshake are so powerful as it helps sustain relationships and create bonds, which is maintained through a brain chemical oxytocin. Despite this, as firms get more used to technological solutions like Zoom or Slack, which the pandemic has accelerated the use of, their appetite for business travel may drop.
Environmental concerns
Even though the global aviation industry only produces around 2% of all human-induced carbon dioxide emissions, there's been growing concern over its environmental impact. Some believe that businesses may change as a result of the pandemic, avoiding business travel to reduce their carbon footprint, while others believe it'll ultimately come down to what's most profitable.
Best practices for business travel during the pandemic
If your company has a business travel arrangement coming up soon, then you'll need practical tips to adapt your approach. Whether you're organizing a trip for your subordinate or are due to go on a trip yourself, health and safety needs ought to be a number one priority. Here are some of the best practices for doing so during the pandemic:
Conducting a risk assessment for business travel
First things first, you'll need to create new guidelines on what business trips are permissible during this time. Furthermore, you'll also need to look at upcoming trips to decide whether they can go ahead or need to be canceled. The following tells you what you should consider during your risk assessment:
Is business travel allowed according to UAE and international guidelines?
What is the situation like in the destination country? Is there a high population density with a heightened risk of transmission?
How long is the business trip? Are things likely to escalate during that time?
Does the traveling team member feel safe traveling? For example, do they have an underlying health condition?
Is the business trip really necessary? Is there a remote solution?
Prioritize flexibility when booking air tickets and hotel rooms
If you've decided that business travel can go ahead, the next step is to make booking arrangements. As the situation changes on a day-to-day basis, it's best to purchase flexible air tickets, as well as book cancellable hotel rooms. Monitor the situation and cancel the trip if needed, but remember to keep track of refunds and vendor credits to use in the future.
Get travel insurance and adopt safe habits during the trip
Finally, it's worth getting travel insurance, if you don't already have a valid international health insurance plan. This will enable you to access healthcare whilst abroad, as well as medical evacuation if a treatment isn't available locally. In addition to this, you should adopt safe habits during the trip, as per the following guidelines:
Wash your hands frequently and thoroughly, for 20 seconds or more. Use hand sanitizer if you're unable to wash your hands.
Avoid going out if you're suffering from flu-like symptoms.
Wear a face mask when you're out, especially in crowded areas.
Social distance as much as you can, with at least a 2-meter distance from others.
Make sure you sleep enough and maintain a healthy diet to strengthen your immune system.
Secure health insurance through Pacific Prime Dubai
Pacific Prime Dubai is a global health insurance broker and employee benefits specialist, with over two decades of experience helping business travelers stay protected. We have worked with companies of all sizes and industries. Whether you need short-term travel insurance, or a long-term group health insurance solution, you can get in touch with us for an insurance consultation.
Contact our corporate team today!
Latest posts by Suphanida Thakral
(see all)