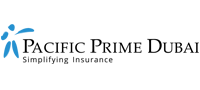 5 wearable devices to empower your maternity experience
Your pregnancy is the most sensitive period for both you and the baby. It is important that your health is maintained to ensure a smooth pregnancy. To do this, there are a number of wearable devices that have been designed to monitor both your health and the unborn child.
In this article by Pacific Prime Dubai, we will take a look at five wearable devices that will help empower your maternity experience, and understand how maternity insurance coverage can ease any concerns about affording the best care for you and your unborn child
Pre-pregnancy tech: Apps and devices to help couples conceive
Owing to the rising cost of living in the UAE and the desire to give their children a comfortable lifestyle, a growing number of women are opting to have children at an older age. According to fertility experts, it is becoming a social and cultural norm among young couples in the UAE. This has given rise to a cohort of women over the age of 35 seeking fertility treatment to start a family. As we all know it is harder for a woman to conceive after 35, as when women age, the number of eggs drop and so reduces the chances of conception.
Fortunately, there's now a growing number of tracking apps, tools, and devices that are facilitating expectant parents, both old and young, to conceive.
1) Online ovulation calendar
Knowing the window period in which you are most likely to be fertile can increase your chance of getting pregnant. The typical menstrual cycle is 28 days long, but each woman is different. There are about 6 days during each menstrual cycle when you can get pregnant. This is called your fertile window. The ovulation calendar serves to help see which days you are most likely to be fertile.
To assist expectant mothers to track their cycles and establish their fertile days, we have got a free, easy-to-use ovulation calendar available on our maternity insurance page here.
2) Wearable fertility trackers
A promising wearable device developed by Ava is making headlines by being able to detect biomarkers linked to a woman's fertility windows. The device is able to gather data on biomarkers, such as skin temperature, heart rate, and respiratory rate, to help predict a woman's fertility window. The fertility device monitors the numerous physiological parameters simultaneously and improves upon retrospective methods for fertility awareness and enables real-time prediction of ovulation.
Pregnancy tech: Monitoring the baby's development
To provide some reassurance during your pregnancy, there are a number of wearable devices that can help you monitor your baby's development in the womb. These devices also provide parents with vital information to ensure that the baby is well and healthy.
3) Ultra scanning
Ultra scanning has become very common due to the availability of devices for consumers. Devices like the Ultra-stan can help parents to hear and view their baby in the womb whenever they want. It is simple to use, by linking it to the BleepBleeps smartphone app, users can take photos, record video and audio of the baby in the womb.
4) Sensor
Pregnant mothers can try using wearable sensors for measuring baby contractions. Bloom life is one such device that sticks on the belly and measures contractions by reading the electrical activity of the uterine muscle. The device is linkable to a smartphone app and lets you read and interpret the data.
Post-pregnancy tech: Making life less stressful for parents
Monitoring the baby's development continues after birth and parents will want to make sure their baby is safe and comfortable at all times.
5) Baby monitor
A British start-up company, Bluebell, has collaborated with design agency Tangerine to develop a smart monitor, which uses a device attached to the baby's clothing to send alerts to parents through a wearable wristband and app. The smart monitor allows parents to remotely monitor their baby's activity and wellbeing and alerts them to any changes.
Secure maternity insurance to cover the costs in the UAE
The benefit of securing maternity insurance before you conceive is that the coverage will save you the trouble of having to pay out of your own pocket. Giving birth in the UAE is an expensive affair so it is best to comprehend what the exact costs are and the types of antenatal packages available.
Cost of maternity in the UAE
Due to the relatively high cost of maternity care in the country, it is important to address a very important question: "How much does maternity care cost in the UAE?" One of the main reasons for securing maternity insurance in the UAE is to avoid extortionate hospital bills for prenatal care, as well as cover any other maternity-related costs.
Antenatal packages
The costs of antenatal packages in the UAE can vary from hospital to hospital and depends on any complications that might arise. The cost of these essential packages will also differ between private and public hospitals. They can range from AED 2,000 in public hospitals to AED 8,000 or more in private settings. What is important to know is that the costs can quickly add up if any further tests or treatments separate from the packages are needed.
Check out our Dubai Maternity Insurance Guide
To find the answers to all your maternity-related questions, make sure to download our Dubai Maternity Insurance Guide today. The guide serves as a valuable resource for anyone interested in having a baby in the UAE and provides updated information on Dubai's maternity landscape.
Contact our maternity insurance advisors for more information
For couples planning to conceive or move over to the UAE to start a new life and family, it is recommended to secure maternity insurance from a reputable insurance intermediary such as Pacific Prime Dubai. Our advisors can help provide impartial advice and compare pregnancy and newborn insurance plans.
Contact us today, or request a maternity insurance quote online here.