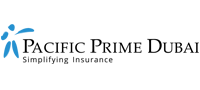 Dubai medical insurance options for American expats
If you're an American, you may not always feel welcome in the world. In some places, perhaps even most likely within the Middle East region, this can led to American expats downplaying their nationality.
Americans in the Middle East that have uttered the phrase, "Me? No. I'm Canadian," will be happy to know that that there is a place they can go where they will not really have to worry about being targeted for their nationality: Dubai. This is because, in the Emirate, over 88% of residents are expatriates. So you see, the city has a culture that is quite open and welcoming of foreign nationals.
This even goes so far as including expats in their national healthcare and insurance schemes. If you're an American in Dubai, though, what should you know about medical insurance and healthcare here? Does the Affordable Care Act still affect you in any way? Pacific Prime Dubai discusses these topics more in depth below.
Dubai medical insurance and healthcare
The quality of healthcare in Dubai is excellent. It is so developed, in fact, that most American expats would be hard pressed to identify any discernible differences between the care received in Dubai hospitals and that administered by hospitals back home. However, there are some major differences between the US and Dubai healthcare systems.
Perhaps chief among these is that Dubai does have public hospitals that provide subsidized, low cost healthcare to anyone who applies for and attains a medical card from the Dubai Health Authority (DHA), which is the governing body for public and private healthcare in the Emirate. The quality received in these facilities is good, but you may run into some problems that are seen in public hospitals the world over, such as long lines and wait times, as well as being given a limited amount of time with the doctor.
Most expats in Dubai, American expats included, prefer to receive their medical care at the Emirate's private hospitals. While the quality of the doctors, medical technologies, and overall healthcare in general are superb in these facilities, there is a trade off. The costs in Dubai's private hospitals – while still not as expensive as in the US – are substantially higher than what one would pay in a public hospital. This is not the only reason to have Dubai medical insurance, though.
In 2014 the Health Insurance Law of Dubai came into force. This law stipulates that any and all people inside of Dubai's borders must possess a minimum level of private health insurance. Without this requirement being met, people living in the territory may be fined regularly or deported. Furthermore, people attempting to enter the country without proof of health insurance will likely be denied entry at the border.
American expats health insurance options
So what type of insurance plan is ideal for you while you are in Dubai? Here are three general options:
Local health insurance – If you are staying In Dubai long term, this is a basic, but effective annual plan that you can purchase to address you in-patient and out-patient medical care needs. The lowest level of plan you can purchase by law is known as an Essential Benefits Plan, but these are limited in many areas. A more comprehensive plan can go a long way towards ensuring your medical costs are addressed.
International health insurance – If you are a person who travels a lot, be it for work, pleasure, or just to visit home, you may want to secure an international health insurance plan and all of the great benefits it provides. While local policies will only provide benefits within Dubai or the greater United Arab Emirates, an international plan will allow you to receive medical care in virtually any country, hospital, clinic, or doctor's office. There are no restrictions on where you can receive your care.
Travel insurance – If you are only going to be in Dubai for a short time, perhaps your best option for medical care is a travel insurance plan. This is an inexpensive type of plan that has more than just medical benefits, but it is worth noting that the medical benefits provided by travel plans usually only provide emergency medical care. This means no check-ups or other outpatient treatment is likely to be covered, but if your time in the Emirate is limited, this may be the choice for you.
Please note that there are numerous options available within the above types of plans, and specific details of such plans will vary quite a bit from insurer to insurer. Also, there are other types of coverage, such as dental insurance, vision insurance, or maternity insurance, that are normally not included with any of the above types of plans. Ask your insurance company representative or your insurance broker for more details when you talk to them about purchasing your plan.
As well, you should talk to a knowledgeable insurance broker like Pacific Prime Dubai if you are provided insurance by your employer in Dubai, but feel that it doesn't address your potential medical needs thoroughly enough. We have top-up plans that can add the benefits you are looking for.
What about the ACA?
No matter where they go these days, American expats have to consider the ramifications of the Affordable Care Act and how it might apply to them. After all, those that fail to properly comply with US healthcare legislation will likely find themselves on the wrong end of some fines.
As it stands, there is a test that American expats must pass in order to get out of their ACA requirements, and that is that you must be a full time resident of another country for a given tax year from January 1st through December 31st. Often this means spending over 330 days of a given tax year outside of the United States. This means that, even if your primary residence is outside of the US, if you spend 35 days or more inside the United States, you will still have to purchase an ACA-compliant health insurance plan that meets essential minimum coverage requirements.
Contact Pacific Prime Dubai
If you are an American who is currently or will soon be living in Dubai, hopefully you learned something valuable from the above information. Perhaps you now have some questions about your existing or future health insurance policy. If so, turn to the experienced insurance professionals at Pacific Prime Dubai! Since 2000, Pacific Prime has been providing expats around the world with high quality local and international health insurance benefits.
Contact us today to get in touch with one of our agents. They will gladly answer all of your China insurance and healthcare questions, provide you with a comparison of plans from top local and international insurance companies, and give you a free price quotation.