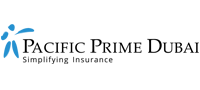 UAE's healthcare sector: key developments and drivers of growth
In the 2019-2020 edition of our State of Health Insurance report, we examined the latest changes and trends affecting the international private medical insurance (IPMI) industry in the UAE. We'll be staying on a similar theme in today's Pacific Prime Dubai article as we focus on KPMG's analysis of the UAE healthcare sector. What are the key developments? What factors are driving its growth? Let's find out.
A brief overview of UAE healthcare developments
In terms of healthcare developments, we are witnessing a similar trend in the UAE and in the region. The main points are related to the rise of telehealthcare solutions, increase in the number of hospitals, and growth of private sector healthcare expenditure.
Increase in number of hospitals:
There are both public and private healthcare service providers in the UAE, with the former being almost exclusively for citizens and based on a centrally managed system. When it comes to the private sector, there are more of them and they come with potentially high costs.
Between the years 2013 and 2017, there has been an increase in the total number of hospitals from 107 to 137. In terms of the number of hospital beds, this amounted to approximately 13,200 in 2017. This period shows a compound annual growth rate (CAGR) of 4.8%.
Rise of telehealthcare solutions:
Telehealthcare is becoming more and more popular globally – especially when it comes to primary healthcare. A similar trend is visible in the UAE.
"People [are] starting to become active here in trying to create digital health solutions for customers and consumers" – Niti Pall, Medical Director, Global Healthcare, KPMG International.
Growth of private sector healthcare expenditure:
There is a dominance of government expenditure – for instance, its share in 2018 was 66% of the country's total healthcare spending of USD $15 billion. But the private sector is expected to witness a strong growth.
From the years 2018 to 2022, the private sector healthcare expenditure is forecasted to increase at a CAGR of 9.5%. In contrast, when it comes to the government sector, the contribution is only a mere 4.4%.
Factors supporting private sector healthcare expenditure in the UAE
When it comes to the above-mentioned developments, the point about private sector healthcare expenditure is particularly noteworthy. Its growth is due to public private partnership (PPP) in the healthcare sector, demographic factors like an aging population, and mandatory health insurance.
Support for PPP in healthcare sector:
In 2017, the UAE cabinet issued a resolution on the procedures manual for partnerships between federal entities and the private sector. This is a significant move on behalf of the government to encourage private sector investments in healthcare.
The manual aims to diversify the mechanisms for developing the strategic infrastructure projects and improving quality of service. Areas of healthcare delivery includes ambulance care, long-term stay, day-surgery centers, etc.
Demographic factors:
The UAE's population is projected to grow from 9.4 million in mid-2017 to almost 11.1 million by 2030. Average life expectancy will also go up to 79.8 years for individuals in the UAE. These changes are underpinned by a trend towards an aging population.
UAE residents above the age of 65 currently comprise about 1.1% of the total population and will grow to 4.4% by 2030. Naturally, this will increase demand for healthcare and long-term care services.
Mandatory health insurance:
The emirate of Abu Dhabi has seen an introduction of mandatory health insurance. Under the Thiqa program, the Abu Dhabi government provides full medical coverage for all UAE nationals living in Abu Dhabi.
In addition to this, employers also need to provide health insurance to their employees and employees' dependents in Abu Dhabi. Generally speaking, mandatory health insurance tends to shore up demand for the private healthcare sector.
UAE leading the way when it comes to healthcare sector
The UAE healthcare sector may seem matured, as it has seen strong growth in the past. But there are many factors driving it forward – namely, a goal to provide access to educational opportunities and a growing emergence of medical tourism.
Educational opportunities:
The Dubai Health Authority's (DHA) strategy for 2016-2021 strives to attract, retain, and develop the healthcare workforce. A desire to reduce dependence on expat practitioners is present. Currently, 82% of physicians and 96% of nurses in the country are expatriates.
In terms of medical universities, the country has many institutions that educate local and international students in fields like medicine, dentistry, pharmacy, nursing, and others. The country aims to provide more access to world-class medical educational opportunities.
Medical tourism destination:
The UAE is also becoming a popular hub for medical tourism, in areas ranging from major surgery to rehabilitation and cosmetic corrections. In the 2016 Medical Tourism Index, Dubai and Abu Dhabi were ranked as the 16th and 25th best global destinations respectively.
To support the lucrative industry, the UAE has medical tourism portals for medical tourists to easily book procedures. The portal also gives access to a wide range of tourism services like direct contact with healthcare providers, visa issuance, hotels, transport, and other activities.
Get in touch with Pacific Prime
While the UAE has a large number of expatriates, they typically don't have the same access to publicly subsidized healthcare that citizens are entitled to. To avoid paying out-of-pocket, a private health insurance plan is a good idea.
International health insurance is something expats should consider – especially if you travel a lot or plan to relocate in the future. If you are an expat who doesn't already have health insurance or if you would like to look at all your options, you can get in touch with Pacific Prime Dubai.
We are the expats' trusted health insurance broker and have more than two decades of experience. Whether it's plans for individuals, families, or retirees, you can compare quotes using our online tool. We can also help secure extra benefits like dental, maternity, vision, and more!
Contact us today for personalized insurance advice and an obligation-free quote!
Suphanida aims to demystify the world of insurance by creating informative and engaging content. As a wordsmith, she spends the majority of her day writing and editing website content, blog posts, in-depth guides, and more.

Outside of work, Suphanida enjoys traveling to new places and immersing herself in different cultures.
Latest posts by Suphanida (see all)