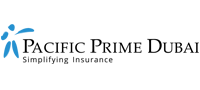 'Essential Benefits Plan' in Dubai will no longer cover most branded medications
Health insurance in Dubai is mandatory, and companies must insure their employees. Insurance System for Advancing Healthcare in Dubai (ISAHD) is a Dubai Health Authority initiative designed to provide insurance coverage for everyone, and monitor and enhance the emirate's high-quality healthcare system.
The minimum level of health coverage required in Dubai is stipulated by the Essential Benefits Plan (EBP). That being said, there has been a change to coverage terms for these plans: they no longer have to cover most branded medications. Discover more about the update in this Pacific Prime Dubai article, and what this means for you as an employer.
What is the Essential Benefits Plan (EBP)?
Launched in 2014, the EBP outlines the minimum level of health insurance cover that all Dubai residents must have by law and ensures that all lower-income employees and their non-working dependents have adequate health coverage. Residents who earn less than AED 4,000 per month (and their non-working dependents) are eligible for the EBP at an annual fixed cost of AED 600.
Note: While those earning over the threshold are not eligible for the EBP, their health insurance will also need to meet the standards as a minimum.
Starting with effect from February 18th, 2021, there have been some changes to the EBP plan, namely with regards to branded medication:
Branded medications are no longer covered, in favor of generic medication options
Previously, policyholders who had the EBP could make claims for branded medications. However, several branded medications that were earlier part of the plan have now been removed, in favor of cheaper, generic medication options. The reasoning behind this was to help lower the burden on insurance companies from claims.
A word about branded and generic medication
Companies that discover new medication tend to apply for a patent to prevent others from producing and selling the medication, and prefer to sell the medication under a brand name to recover investments and make a profit. This leads to the branded medication becoming synonymous with the medication.
However, once the patency has expired, other companies are able to produce a similar medication, which tends to be cheaper. These generic medications are not the same in look, color, taste, and shape as the branded ones, and must have their unique brand name, usually named after the active ingredient of the medication.
The number of generic medication approved for claims has been reduced
While the EBP was amended to enable insurance companies to only provide coverage for generic medication, the number of generic medications approved for coverage has also been reduced. The generic medication list went from 2,500 medicines to around 700 medicines, significantly lowering the options for policyholders on the plan.
Provide your employees with comprehensive health insurance plans via Pacific Prime Dubai
Put simply, policyholders with an EBP in Dubai will need to rely on medicines that are on the approved generic medication list. If there is no viable option for their purposes, they will have to pay in cash or upgrade their plan. That being said, the majority of blue-collar workers on these plans don't have the financial means to do so. What's more, an upgrade to a group policy is more cost-effective than to an individual plan, starting around AED 2,000 annually for a group.
When it comes to employees who earn more than the AED 4,000 per month, employers can't insure them under EBP plans but may be inclined to look at other basic health insurance plans. However, as expected, basic plans have a number of limitations and don't afford employees adequate protection – something that employees increasingly desire, as found in our Global Employee Benefits Trends Report 2020.
If you'd like to offer more comprehensive health insurance solutions to your employees, Pacific Prime Dubai is here to help and can advise you on the best option for your needs and budgets. With over two decades of experience in the group health insurance and employee benefits sector, we've built up considerable knowledge and expertise, and also utilize industry-leading technology to streamline the plan administration process.
Contact us to get started today!
Latest posts by Suphanida
(see all)