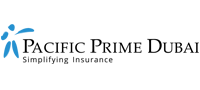 UAE's new "Green Visas": All you need to know and how to qualify for one
If you're thinking of relocating to the Emirates, now's your chance. Recently, the UAE announced new (and much easier to obtain) 'Green Visas' in an attempt to diversify its economy and reduce its dependency on oil. As you may know, the oil-rich UAE previously only granted expats limited visas tied to their employment. Long-term residency is also difficult to obtain. Read on for Pacific Prime Dubai's rundown of the UAE's new "Green Visas" and whether you qualify for it.
All you need to know about UAE's new "Green Visas"
Oil-rich Gulf states have long reserved the privilege of permanent residency and citizenship for their nationals. Now, with the launch of the Green Visas, it looks like the tides are turning. This is the perfect opportunity for those looking to stay or relocate to the Emirates. For relocation tips, check out our ultimate checklist for expats moving to Dubai. If you're moving with family, see our guide to the best places to live in Dubai for families.
Below, we'll go over why it is being launched, what it is, and how to qualify for a 'Green Visa'.
Why is the UAE launching a new visa?
As aforementioned, the UAE is looking to reduce its reliance on oil by diversifying its economy. Since the oil-price slump of 2014, the Emirates has been forced to prepare their economies for a post-fossil fuel world. The COVID-19 pandemic's devastating economical impact has further reinforced this trend. Their tourism sector has also taken a hit, which led to low oil prices for the UAE.
Introducing "Green Visas" to attract wealthy foreigners to stay is one way to diversify. For decades, they make up a stunning 80% of the local population. These expats boost the economy by working jobs in the private sector then spending money on property and at Dubai's biggest shopping malls.
What is the "Golden Visa"?
Green Visas are not the first time the Emirates launched a visa to attract wealthy individuals and skilled workers to invest in the economy of the country. The first of such schemes in the Gulf was called the Golden Visa, which was launched several years back. It was valid for 10 years. Other Middle Eastern countries, such as Saudi Arabia and Qatar have also started similar programs.
UAE's new 'Green Visas'
'Green Visas' offer expats a lot more flexibility. You will be able to sponsor your parents and children up to 25 years old. Their biggest draw is that you'll be able to work in the country even without employer sponsorship. This comes in handy amidst the rising unemployment rate in the COVID-19 pandemic. With the new visa, people who have lost their jobs are allowed to remain in the country for up to 180 days. Lastly, to loosen the job market, it allows the hiring of temporary workers above the age of 15.
How to qualify for a 'Green Visa'
The Minister of State for Foreign Trade Thani al-Zeyoudi states that 'Green Visas' target highly skilled individuals. These include investors, business people, entrepreneurs, as well exceptional students and postgraduates.
Put your health first with the best health insurance in Dubai
With health insurance in hand, you'll have ready access to the best treatments at top hospitals. From expat health insurance in Dubai to the best health insurance in the UAE for families, we offer you the best health insurance in Dubai that money can buy.
Pacific Prime Dubai has over 20 years of experience in the insurance industry. We leverage our long-running relationships with top insurers to bring you plans that meet your needs and budget. Get a free quote today with our online quotation tool! For a free plan comparison and impartial advice, contact our team of expert insurance advisors today.