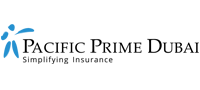 UAE reveals holiday dates for Eid Al-Fitr in 2022
As we draw to the end of Ramadan or the Muslim holy month of fasting, the Eid Al-Fitr holidays are just around the corner. People of all communities and faiths in the multicultural emirates look forward to the Eid break as a time of holiday and celebration. If you're new to the UAE, unfamiliar with Eid Al-Fitr and not sure where to celebrate the festival, or would simply like to know the dates of Eid Al-Fitr in 2022, this Pacific Prime Dubai article gives you a quick round-up. 
What is Eid-Al-Fitr?
As alluded to previously, Eid Al-Fitr (which is Arabic for "Festival of Breaking Fast") marks the end of Ramadan. The festival is celebrated during the first three days of Shawwal – the 10th month of the Islamic calendar, which follows the lunar calendar and falls on different dates each year. On the first day of Ed-Al-Fitr, there is Salat or communal prayer at daybreak. During the festival, friends and families greet one another, exchange presents, visit graves of loved ones, and more. 
How long are Ed-Al-Fitr holidays for private-sector employees?
Given that Eid Al-Fitr follows the lunar calendar and falls on different dates each year, the UAE government releases a new list of Eid holidays each year for both private and public sector employees in the emirates. This year's private sector holiday starts on Saturday, April 30th, 2022, and ends on Wednesday, May 4th, 2022. For the public sector, employees will get to enjoy an extended holiday up until Friday, May 6th, 2022. 
Where to celebrate the Eid Al-Fitr holidays in Dubai?
As COVID-19 travel restrictions are gradually easing around the world, many people may choose to travel abroad during the Eid Al-Fitr holidays. But for those staying in the emirates, there's still no shortage of things to see and do. There's no one fixed way to celebrate the Eid break as it all depends on your interests and preferences, as well as whether you have kids or not. Here are some ideas of the best places to visit in Dubai to get you started:
IMG World of Adventure: Enjoy amazing rides at Dubai's first and largest indoor theme park.
The Festival Wheel: Go on this massive wheel about 40 meters high to get spectacular views from the top. 
Grosvenor House: Fancy a customized massage? This hotel is the place to be. 
Downtown Dubai: Don't miss out on the fascinating shows at the one-of-a-kind Dubai Fountain. 
Dubai Opera: Whether you're into Arabic, jazz, or classical music, this opera has it all. 
Modhes World: Ideal for families, you're guaranteed plenty of fun contests and prizes here!
The Green Planet: If you're looking for something different, consider this first indoor tropical rainforest in Dubai!
Ski Dubai: Is the heat too much? Go skiing in Dubai!
Dubai Parks and Resorts: Live the world of Hollywood and Bollywood (amongst others) at this unique theme park!
La Perle By Dragone: For a change, why not head to one of the best acrobatic shows in Dubai?
And so much more, including plenty of dining and retail options!
Planning to travel during Eid Al-Fitr? Get insured via Pacific Prime Dubai today!
If you're planning on traveling abroad during the Eid break, it's a good idea to secure travel insurance or international health insurance (essentially, these are private health insurance plans that are globally portable) to ensure you'll be covered in case you need to access medical care while abroad, which enables you to gain peace of mind and travel worry-free! Not sure where to go for all your insurance needs? Pacific Prime Dubai can help. 
As a global health insurance brokerage, Pacific Prime Dubai has over two decades of experience helping individuals and families from all walks of life find the right health insurance solutions that meet their needs and budget. We have 100% impartial and expert insurance advisors on hand that can provide you with a free price quotation, tailored plan comparison, and plenty of support and assistance throughout your insurance journey. 
Contact us to get started today!
Latest posts by Suphanida
(see all)