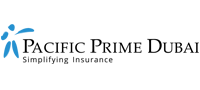 Flu season and COVID-19: How to prepare in the UAE
The start of flu season is already underway, and this year, the ongoing COVID-19 pandemic will make things more complicated. Both seasonal influenza, or the flu for short, and the novel coronavirus are contagious respiratory illnesses. With flu season in the UAE lasting from September until March, it's advisable to get flu season preparation underway. In this Pacific Prime Dubai article, we'll explain to you how to prepare for flu season and COVID-19.
How to tell COVID-19 and influenza symptoms apart
Sadly, when it comes to symptoms of COVID-19 and influenza, there's no telling them apart. It's advisable to call your doctor as soon as you start to become ill. Make note of your symptoms and be sure to self-quarantine until you find out what you have. SARS-CoV-2, or COVID-19, is a new coronavirus disease, with symptoms that can vary from person to person. Since COVID-19, bronchitis, the flu, the common cold, and respiratory syncytial virus (RSV) share similar symptoms, a test is often needed to find out more.
What to do if you start to feel symptoms
The first thing you should do when you or your child starts to experience symptoms of infectious illness is to get in touch with your doctor. These symptoms include:
Cough
Fever
Sneezing
Congestion
Sore throat
Nausea
Runny nose
Vomiting
Diarrhea
Your doctor will recommend what you should do next, which is likely to get tested for COVID-19 and influenza.
How bad will the flu season in the UAE be this year?
We don't currently know how bad seasonal influenza will be for 2020. Not only are there various flu viruses around every year, but viruses mutate as well. That's why the flu shot needs to be updated annually in order to protect you against the worst influenza strains that are predicted for that flu season.
Human behavior plays a role as well. This season, we will see whether our behavior changes impact the spread of respiratory diseases like the flu and COVID-19. These changes include wearing face masks, maintaining physical distancing, and cancelations or closures affecting work, school, travel, and events.
However, it's important to note that people may not be getting recommended vaccines since many rely on their employer, health department, or school to provide flu shots. Due to the pandemic, many vaccination events in 2020 have been canceled or postponed. Some people are also scared to visit the hospital during COVID-19, even though it's safe to. The Ministry of Health and Prevention (MoHAP) recently started its National Seasonal Flu Awareness Campaign to remind people to get vaccinated.
With that said, demand for vaccines seems to be higher than usual across the UAE, which is likely due to a combination of the awareness campaign and the current scenario. More parents, in particular, are looking to vaccinate their children from as young as six months old to teenagers.
Flu season preparation: Precautions you can take
Since coronavirus cases continue to show up, it's more important than ever to reduce our risk of the flu and other respiratory illnesses. If a flu outbreak hits a place that is already dealing with many COVID-19 cases, hospitals, and medical staff could have a hard time caring for the spike of patients. Here are some precautions you can take this cold and flu season in the UAE.
Get a flu vaccine
Whether you usually get a flu vaccine or not, 2020 is the year that you should make it a priority. Health professionals in the UAE received the approved flu vaccines in September in preparation for flu season. Every year, public health facilities in Abu Dhabi offer the flu shot to residents free of charge. While the cost fluctuates between private healthcare providers, it remains below AED 100 per person.
If you have children over six months old, make sure they get flu vaccines as well – along with any other routine vaccines that are important during the pandemic.
Prioritize your health
While you should always take care of yourself and put your health first, now is a crucial time to ensure you are at your healthiest. Getting proper nutrition and hydration, adequate rest, regular exercise, and managing your stress will help you be at your optimal level. You should also stay home if you feel sick and speak to your doctor as soon as possible.
Keep following COVID precautionary measures
You might be tired of protecting yourself from the coronavirus by now. However, it's vital to continue to take extra measures to stay safe, and encourage others to do the same. The precautionary measures you should be taking include:
Wearing a face mask
Washing your hands frequently
Using hand sanitizer when you cannot wash your hands properly
Cleaning and sanitizing
Maintaining physical distancing
Keeping up these habits during the flu season will help prevent seasonal illnesses and COVID-19. Since you can get both viral respiratory illnesses at the same time, it's advisable to protect yourself from the one that already has an approved vaccine.
Get health insurance to maintain your health
You don't need to be sick to benefit from health insurance. Take advantage of preventative services, such as the flu shot and screenings, to save money and find peace of mind. But with so many plans out there, choosing the right one can be overwhelming. That's where Pacific Prime Dubai comes in.
We make it easy for you to find the best health insurance in the UAE from the top insurance providers. Whether you're looking to secure international health insurance or upgrade your existing insurance plan, we're here to help. Check out our compare health insurance page to get started or contact us today!
Latest posts by Jantra Jacobs
(see all)