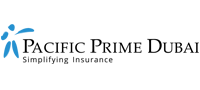 Introducing our 2019-2020 State of Health Insurance Report
Pacific Prime Dubai is excited to introduce you to our 2019-2020 edition of the State of Health Insurance Report. This year has been deeply affected by the COVID-19 pandemic, which has disrupted industries on a global scale, including the international private medical insurance (IPMI) industry. Our report takes a closer look at the key trends and challenges faced by the insurance industry by offering valuable insights and analysis from our team of experts along with leading global insurance partners.
About the State of Health Insurance
Following our motto of "simplifying insurance", our comprehensive report is created to help individuals and businesses develop a greater understanding of the UAE and global health insurance landscape. Our report takes notes of what's been happening in recent years and what's currently going on to ensure you're ready for what's to come. Our report is divided into the following sections:
Changes and trends shaping the global health insurance industry
Regional health insurance trends across five continents, including UAE-specific trends
Updates from Pacific Prime
Get your free copy of the report now to find out more, or keep reading for a brief overview.
Changes and trends shaping the global health insurance industry
In the report, the changes and trends have been categorized into four themes: the shifting risk landscape, major healthcare challenges and trends, healthcare insurance inflation, and technology increasingly takes center stage. The key findings are as follows.
The shifting risk landscape
The IPMI industry is influenced by two factors on a global scale. Economic uncertainty is the first factor, with the COVID-19 pandemic predicted to weaken the already-fragile global economy to a recession. Disruptive technology is another factor affecting the state of health insurance as insurance providers are incorporating new technologies like artificial intelligence (AI) and telemedicine, along with new solutions for existing technology.
Major healthcare challenges and trends
The global health insurance industry is faced with several challenges and trends this year. To start, rising medical costs have pushed insurers to search for new solutions to remain competitive in the market and increase value to consumers. The rise in chronic conditions and non-communicable diseases (NCDs) will also have insurance providers looking for ways to improve their client's health to reduce the number of claims related to aging and poor lifestyle choices.
The rise in awareness of mental health conditions is another trend affecting the state of health insurance. The growing understanding of mental health issues will result in more wellness programs offered in employee benefits packages. Health insurance providers will help employers design wellness programs that prioritize employee's mental health.
Health insurance inflation
As health insurance premiums continue to rise globally, so do concerns regarding affordability. The only major market that experienced a drop in premiums was China. The top five most expensive countries for individual health insurance in 2019 were the US, Canada, Hong Kong, Singapore, and Israel. For family health insurance, the top five most expensive countries in 2019 were the US, Canada, Hong Kong, Singapore, and Dubai.
Technology takes center stage
The report examines the trends and challenges that occur from incorporating technology into the health insurance sphere. The increasing need for data privacy and management presents both opportunities and challenges. Compliance and regulation significantly affect the ways that business and insurance are administered on a global scale.
Additionally, digitalization is impacting the insurance service model. The right technology doesn't just help with fraud detection, but also with the creation of new insurance policies and products. The final trend discussed in this section focuses on healthcare innovation and health insurance products, as the introduction of wellness initiatives and the growth of mental health coverage offers hope to consumers and businesses.
Regional health insurance trends
We also provide country and region-specific health insurance trends in the report. As for the UAE specifically, the primary focus is on the mandatory health insurance legislation and overprescribing trend.
"In Dubai, there is a prevailing trend of overutilization, as well as over-prescribing by medical facilities. These factors are key drivers of health insurance costs in the region." – David Hayes, Chief Executive Officer at Pacific Prime Dubai
Updates from Pacific Prime
In the final section of our report, we offer the latest updates within Pacific Prime. We present our state-of-the-art Prime Care Portal, created for our corporate clients, as well as new office locations around the world, and more.
Learn more
If you want to learn more about any of the points mentioned above, or would like to expand your knowledge about the health insurance industry, then check out our latest State of Health Insurance Report.
Download your free copy of the 2019-2020 State of Health Insurance Report today!
For more information, you can also contact our expert advisors at Pacific Prime Dubai to receive expert advice or a no-obligation quote or plan comparison. Regardless of your budget or needs, we'll make it easy for you to find the right plan.
Jantra Jacobs is a content writer at Pacific Prime. On a typical work day, she writes and edits articles, guides and anything else word-related. She aims to produce content that is easy for readers to understand and enjoyable at the same time.

When she's not writing, she's likely searching for a new restaurant or cafe to try, reading or doing yoga.